The Most Comfortable Man - All About DaMENSCH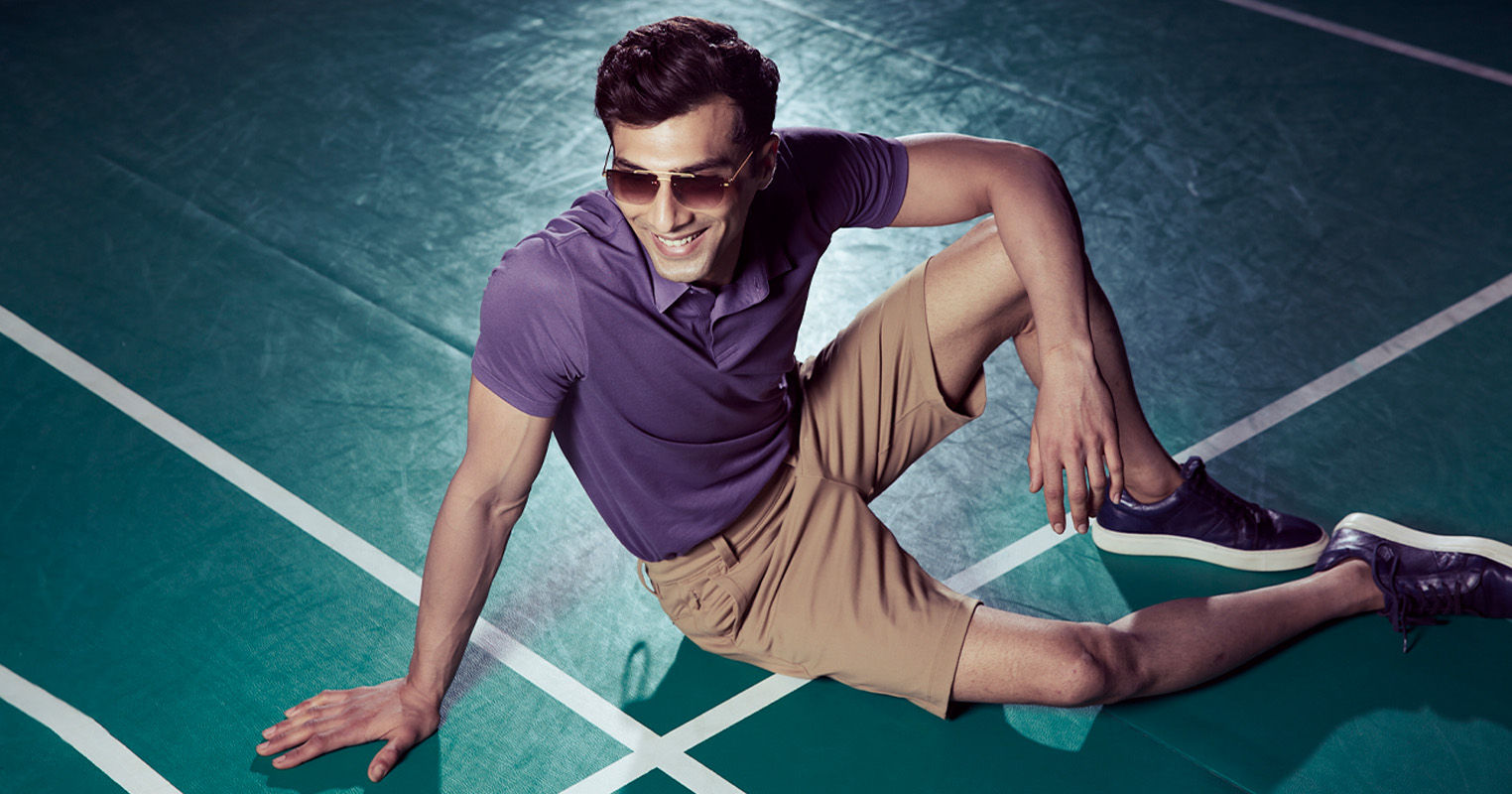 We all want that extra edge over the man sitting next to us on the flight, at work or in a restaurant. And while some people argue that money can't buy style, we are firm believers that a little can go a long way and that it can definitely help. Basics are – sadly – the part of an outfit that is almost always forgotten about. To be fair, they're an easy thing for a man to ignore. A suit, a jacket or a pair of shoes require a lot more thought and effort but once you've bought a plain white T-shirt, that's you sorted for the year, right? Wrong. A man needs to update his basics and he needs to have a moment – preferably every couple of months – where he separates those he genuinely needs from those that he really doesn't, and we're here to tell you how you make that differentiation so you become THE MOST COMFORTABLE MAN.
WEAR WHAT YOU WANT, NOT WHAT OTHERS WANT
Wanting to up your game in the style stakes is something that should only be done because you want to do it. We've seen plenty of men wearing outfits that just look wrong – not because the clothes aren't beautiful, but because they've either seen someone else wearing the same or because someone has told them this is how they should dress. Personal style is exactly that – personal – and it's important to wear what you like without having any qualms about what others think.
THE DIFFERENCE BETWEEN FASHION AND STYLE…
…often gets confused, but they actually are two very different things. Fashion – dare we say it – is a lot more superficial than style. Fashion is about staying current with trends/types of clothes for men and constantly adapting your style to fit in with the latest runway looks. Style, on the other hand, is much more long-standing – it's about how you wear these trends, how you add a personal touch to your clothes. And that brings us swiftly onto our next point…
RELATED: A Complete Guide on Men T shirts Style.
SMALL TOUCHES MAKE ALL THE DIFFERENCE
The only way to make yourself more stylish is to do it in small doses, with subtle changes. Suddenly changing your style after you've been wearing the same thing for a decade will not only have your friends and colleagues confused, but it will just look like you're going through a bit of a phase. To gradually get there, start making weekly changes to the way you dress: slip a pocket square into your jacket, invest in some bright socks (more on that later), get your suit fitted properly. Small changes will start to add up and before you know it, you'll be the most stylish man on the block.
TAKE PRIDE IN YOUR CLOTHES
Do you actually like your clothes? But at the same time, it's important to feel comfortable and confident in what you're wearing. Do you feel comfortable in your fit? This may seem like an odd thing to ask, but think about it for a moment, men. If you do, good for you. If you find yourself questioning your outfit choices, it's time to reassess your wardrobe. The moment that you start to take pride in your clothes is the moment that you will (subconsciously or not) start to make changes in your daily style. Maintaining the quality of your clothing is essential, so make sure to keep your jacket in good condition, your trousers tailored, and your shoes polished. Having all of these things in order is the first step in becoming a more stylish, more confident man.
START WITH THE BASICS AND WORK YOUR WAY UP
Accessories are definitely the place to start in your mission to become a more stylish man. The aforementioned socks may seem like a slightly off-kilter choice, but rest assured it's accessories like this that will help you on your way. Adding a stylish pair of shoes, a good sturdy bag, a fedora, and a silk tie can elevate your look.
1. THE RIGHT T-SHIRT
However, it's important to avoid over-accessorizing as it can make you appear uncoordinated. Remember, a well-groomed appearance is key to looking stylish and polished. There are a lot of options out there; from the low v neck to the high round neck from DaMENSCH and everything in between.
The key is to find a style that suits you and stick to that. Also, it's worth spending slightly more money on a really well made cotton t-shirt (here are our favourites) rather than a cheap one from high street: it's going to last you much longer and be much more comfortable, too.
Now Upgrade your wardrobe with these Types of T shirts for men.
2. A GREAT PAIR OF SHORTS
Do not underestimate the importance of shorts, men. In decades past, the rule on shorts was simple: Gentlemen do not wear shorts, unless playing sport or on holiday. If I'd been asked to write this article a few years ago, it would have been a much shorter read, a simple repetition of the previous sentiment would have been as much as I could have penned on the subject.
But as years have passed, style rules have relaxed. In the same vein as the relaxation of rules regarding ties in the workplace or no brown in town, shorts like the 500 Day Shorts from DaMENSCH have transcended their way through the confines of their sartorial stigma into the mainstream style stakes, and it's not as unnerving as we all thought it might be.
3. THE PERFECT PAIR OF JOGGERS
Joggers are something that are so important to get right: a bad pair of joggers can really bring down an otherwise great outfit. Stylish and slouchy, a regular fit black pair of joggers provides a quick and easy way to elevate WFH looks / at home outfit and offers plenty in the way of cosiness.
It's also a handy tool for getting some class and pattern into your WFH wardrobe and looks great with anything from t-shirts to sweatshirts.
Must Read – How to Style Joggers??
So, are you ready to become The Most Comfortable Man? Your answer lies in DaMENSCH.