Joggers: Your Perfect Blend of Comfort and Style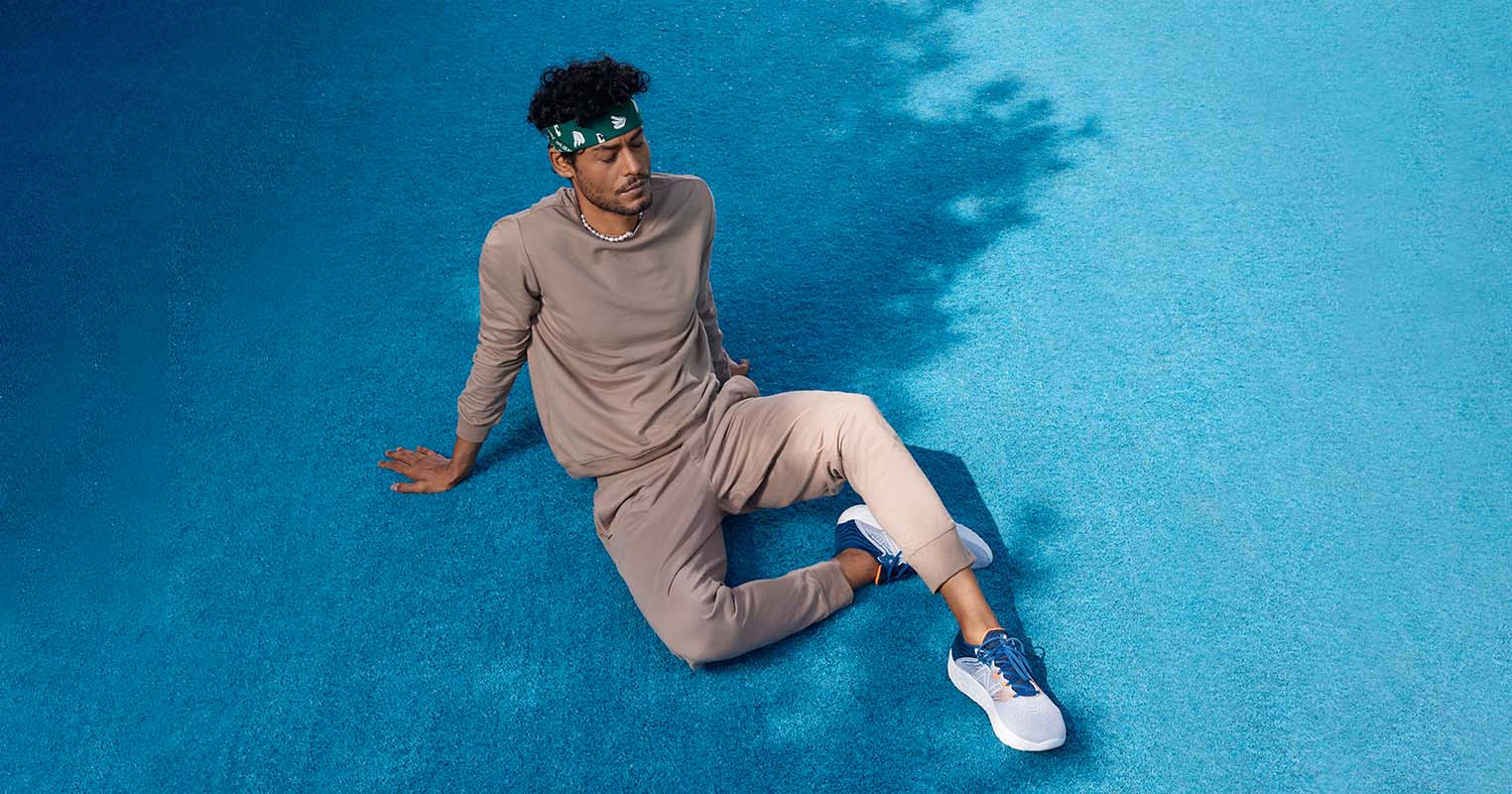 With Covid endorsing chaos worldwide, everyone was forced to stay home and quarantined for two years. In these two years, fashion changed immensely; we moved to value comfort over style. From attending online classes to zoom meetings, we got a bit too comfortable at home armed with our favorite sweatpants. Now, with the vaccinations, things have started to turn their course towards a sense of normalcy we've become alien to.
As we return to schools, colleges, and offices, it's hard to turn back to formal wear when we've become so accustomed to comfort. Why not have them both together? High-quality sweatpants are updated to make them suitable for outside the confines of your homes. Slim, stylish, and sophisticated, joggers provide comfort and style, making you feel put together and comfortable at the same time, with the inevitable question on what to wear with joggers. Far from the baggy sweatpants look, how to style joggers is a questioned answered by a slim-fit style that gives you a sophisticated look, great for your transition into getting used to the new normal.
Styling Your Joggers:
This may still feel unbelievable, but when styled the right way, joggers outfit are a perfect blend of comfort and sophistication. Here are a couple of ways about how to style joggers to teach your style for the day with comfort.
A plain t-shirt
Nothing says classy like a plain white t-shirt or even a black one paired is the solution to what to wear with joggers. If you're a girl, tuck it in, add some hoops, and you have a classy, comfortable outfit ready to wear. For both genders, make sure the t-shirt is well-fitted, and the jogger sits tight a little above your ankles to give you that comfortable yet classy aesthetic.
Sweatshirts & Jogger Pants
Sweatshirts and joggers may seem like a baggy casual gym or home outfit, and it's not if you style it just right. When done right, it can transform into a seriously stylish streetwear look or even a polished, trendy look. Add some stylish sneakers, boots, and some classy accessories to promote your outfit to more than just loungewear.
Jackets
An athletic look can always be one you can wear on a nice day out. Pair your long-forgotten track jackets with your jogger pants and carry out a cute athletic aesthetic for your outerwear. While we're talking about jackets, you can't miss denim and those classy biker jackets. This addition adds a stylish piece to your outfit, allowing for a more sophisticated put-together look. Mixing a soft, comfortable look with a stylish jacket is a great way to make your outfit look trendy. Not just these, any jacket will do. With the slim-fit joggers look, make sure these jackets are short, just around your waist length to for a nice put-together look.
Hoodies
Who doesn't love a hoodie and styling joggers outfit? It's cute and casual, and the perfect comfort looks for a casual day out. Hoodies are comfortable at their maximum; make sure you get a nice fit, so you have that nice look that's trendy and put together. However, a hoodie and jogger pants can be styled to look more street stylist if you layer up, get some nice sneakers or boots and make it the perfect street aesthetic.
Blazers
Wearing your favorite blazers with styling joggers is a very effective way to class up your comfortable outfits. A nice blazer over these slim-fit joggers allows for a sophisticated look that's great for your on-site meetings. Your previously casual outfit is now formal and ready for that casual-formal trends – jogger pants style.
Expert Guide on Mens Winter Fashion: Must Have a Look!!!
The Best Fabric:
While styling your joggers outfit plays an important role in your look, selecting joggers with the perfect material gets you even further into selecting the perfect joggers for your comfortable days out.
We've been accustomed to relating comfort with cotton.
The Better Basics Joggers feature premium cotton that is soft, durable, and comfortable. Now you can wear sustainable fashion that is softer, stretchier, and give you the most comfortable feeling.
RELATED: How to Style Co Ord Sets?
Conclusion:
Joggers outfit, if styled correctly, are the perfect addition to your comfort as well as your style. Call them updated, classier sweatpants, if you will. They come with the comfort of sweatpants and the class of pants. The slim-fit joggers, here at DaMENSCH are particularly great products that are very comfortable and in style. We have a good variety of colors to style them in various ways. Walk the streets in style with the class of jogger outfits men's that fit you well and allow for perfect comfort in style moment.