The Return of Good T-Shirts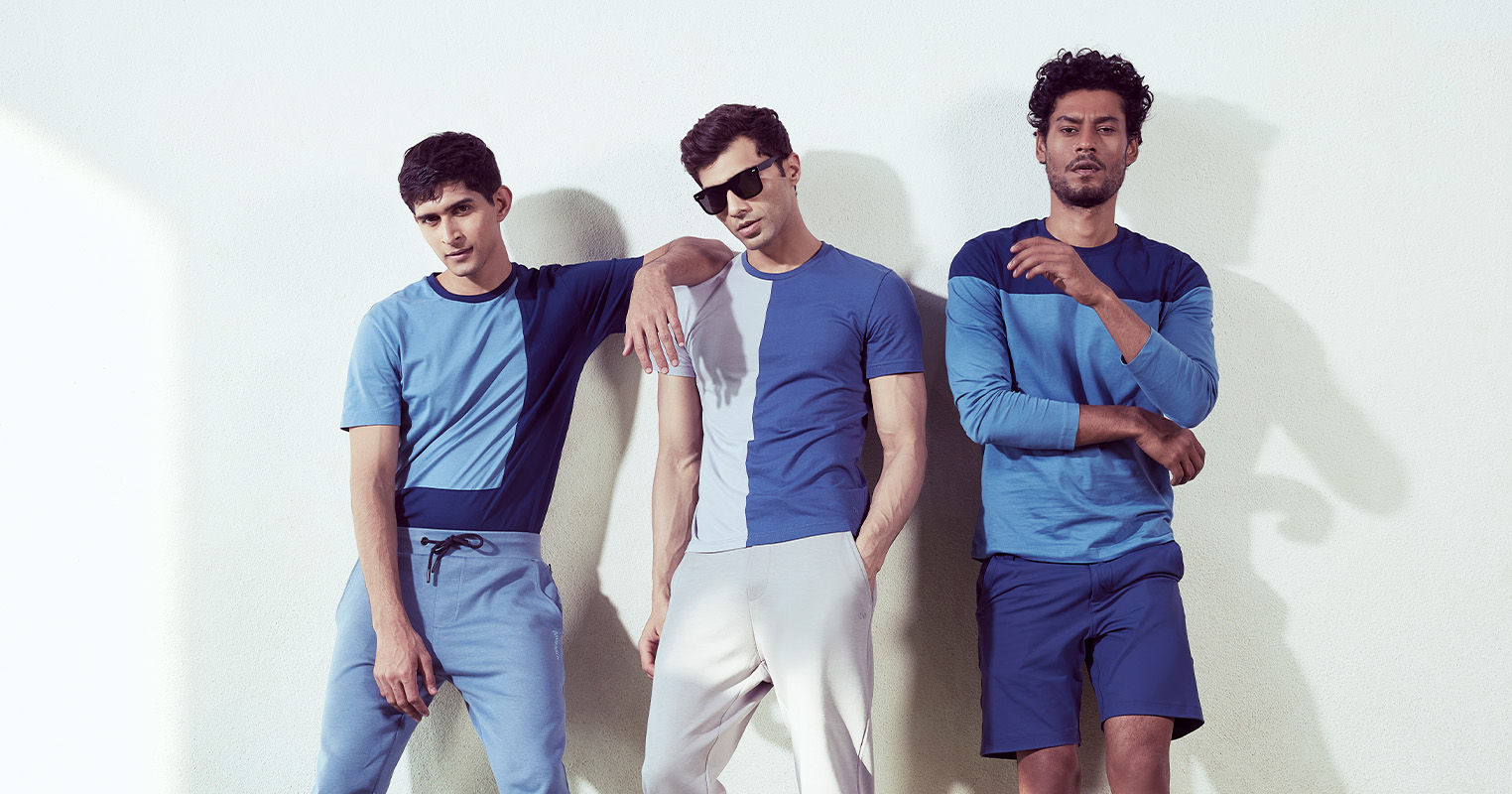 The fashion world is merciless – it either works on comfort, or looks.
Simply put, in most cases, any piece of clothing in your closet is either comfortable, or stylish – and mostly not both. And this problem doesn't even spare the most staple garment in your wardrobe – T-Shirts
You think of t-shirts, and the mind gets flooded with these super basic questions: Prints? Quotes? Stripes? Shrank too soon? Faded too quickly?
And therefore, here we are at DaMENSCH on a mission to make comfort look and feel as easy as binging on Netflix is, and not as difficult as convincing our moms that we actually studied during those combined study sessions.
To say the least, and yet say it ALL, DaMENSCH's line of t shirt types is what comfort feels like, literally and figuratively. Often it's so light that it feels like your second skin, and other times it's so snuggly that you want to crawl under your blanket and read a book. And yet, it's so AM to PM that you could literally just walk out of your living room and hang out with your bae over a beer and bae won't even notice that the t-shirt is the same one you wore during that long video conference earlier in the day. In short, it's quintessentially comfortable, and classically stylish.
Enough of plot building, let's find out what are the t shirt types DaMENSCH offers, and get the Add to Cart button clicking!
What are the Different T shirt Types?
1. Constant T-Shirt:
There are t shirt types and then there is our 500-Day t-shirt. We are so damn sure of its premiumness that we straightaway give an industry-first 500 day warranty on its quality and colour. Now ain't that intriguing? For the slow-fashion fans, these t shirt types bear the flagship because once you buy one, you don't have to think of the next one for more than a year.
And of course, the softness of the fabric in this round neck shirt is unmatchable – say the whispering birds around. Available in full and half sleeves both, they are as minimal and simple as it goes, and therefore cannot disappoint.
Get the T shirt Style Guide from DaMENSCH!!!
2. Better Basics T-Shirt:
Hey, we are all basic beings. But does that mean we don't deserve better? This t shirt crew neck collection is an evolution of something super basic – plain t-shirts. What makes it Better? Using materials which are 100% ethically sourced, we cut out third-party retailers and work to create an ethical and customer oriented experience without compromising on quality or cost.
Simply put, Better Basics t shirt types not only make you feel better about the way you look and feel, but also about the uncompromised fashion you are donning. The name can't have a clearer justification. Available in both half and full sleeves, you can adapt your style according to the weather around you.
3. Statement Printed Tees
:
For the ones who like to make a statement in everything they do and wear, these printed t-shirts are the no-second-thoughts-given kind of garments. You see them, you order them. There's no in-between! Using the finest cotton, these t-shirts come in full and half sleeves that's always moving and changing. For people who are always on the go, but like to keep their style quotient high and constant (and vary in the designs they flaunt), these are the ones.
Using high grade rotary prints and tie dye techniques, the designs are in HD making it come alive on you and others who love to look up to you. And it's crew neck for those conscious about t shirt neck types.
4. Constant All Degree Polo T-Shirts:
Now these polo tshirts are the ones we are super excited about — and if you are an environmentally conscious man, you'd be too, for these are 100% sustainable t shirt types. Made from the sustainable Coolmax Eco polyester fiber which is created using recycled plastic only and then blended with the brand's ethically-sourced cotton, it's good for you and for the environment. Guilt-free fashion, y'all!
With its thermoregulating power, it's good perennially. So wear it on, from New Year to Christmas. In finer words, it is today's t-shirt, but with an old-school aesthetic. For the ones who like to flaunt it more, there's a three-button option, and for the ones who don't, you get the classic two-button one.
Read More: Ideas on how to style polo t-shirt!!!
Learning: While looking good is what fashion is mostly about, in today's stay-and-live-and-do-everything-at-home world, the fundamentals of anything you wear are as important. Look for such details as a lack of seams; how the neck is stitched; whether garment dyeing and pre-shrunk fabrics have been used; the weight of the fabric, and only when it tick marks all these checkpoints while pleasing the eyes of you and the person in front of you, grab your t shirt types without giving it a second thought!