Style Guide: Best Ideas on Cool Outfits for Men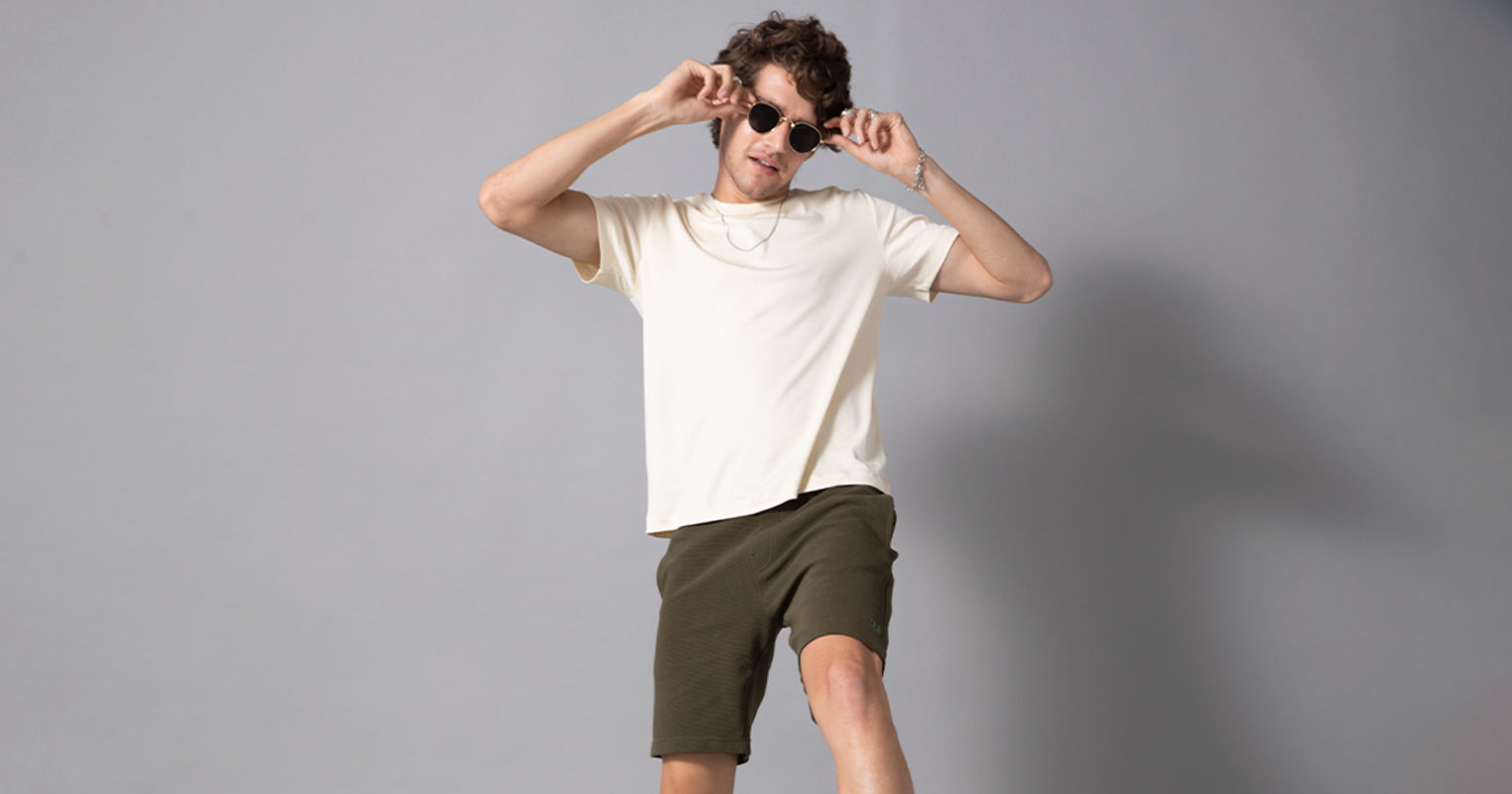 While having a crush on someone, we all have the same question in mind: what should I wear on my first date with her? Knowing that you're about to go on the first date might be nerve-wrecking for you, but what you need is some cool outfits for men on a date that can exude confidence and style from your personality!
We understand that it can be hard for men to find the perfect outfit for a first date. It's not only important that the clothes both complement and accentuate your body, but it also needs to resonate with your vibe!
Why is Dressing up for Every Date Important?
The art of dressing for dinner dates can be an important part of your charm. However, this can be a bit of a challenge for many guys, especially those who are self-conscious about their appearance. There are some best clothes for men you will want to follow when it comes to dressing for dinner with your potential partner so that they can feel comfortable in your company.
You must make a good first impression on them and have their attention drawn towards you. People don't tend to focus on your 'first date' remarks as much as they do when you are looking your best!
It happens a little too often that you stand in front of the opposite gender you wish to get closer to while wearing the best outfit for men. You strike whilst the iron is hot and find yourself going on a date sooner than expected, which means you must dress and act the part. What you wear will be the first thing she notices about you. You should always be prepared to have your attire discussed as much as the merits of your personality and etiquette when she rejoins her friends.
To give you a more precise idea about your modern style, we have brought this guide for some of the cool outfits for men that you would love to wear on your first date.
Cool Outfits for Men on a Casual Date
As a rule, if you want to look good and stand out in a crowd, then you have to dress well. But what does 'clothing well' or "getting your own style" mean in the first place? Well, style is more than just looking good. In simpler terms, stylish mens clothing is just a unique way to represent your personality in front of others!
Whether it is for a date, a formal occasion, or even just to look good – we all have different outfits that we like to wear and think of as appropriate in the given situation. Some of us may have quirky fashion senses, while some tend to follow trends like others. But what if there's a way to enhance your style so that it is no longer a liability but an asset? Let's find out.
1. Good Begins With Versatile Polo T-shirts
And, boy, do we mean it. Wear it unbuttoned, buttoned, untucked or let it a breeze — nothing beats a polo t-shirt; they can be a staple for cool outfits for men. We've also found the ultimate example: this Beet Maroon two-button-down from DaMENSCH. With a sturdy collar, simple cuffs and thermoregulation, it'll elevate your date experience and refine your look. And always try choosing the best color for your clothes, that can complement your personality!
You can also slay it for a casual beach outfit for men!
TRENDING: How to Style Polo T-shirt in 4 Fresh Ways?
2. Invest in a Statement Pair of Joggers
But this is India. And while one terrain is on the lookout for summers already, others are still likely to endure our fair share of cloudbursts and cold chilly weather. That means full-length strides, such as regular fit joggers, are in order. They're a fail-safe addition to your working wardrobe — and they'll go with just about everything. Pair them with some black t-shirts, and you can make a sleek co-ord black outfit one of the stylish mens clothing options men can die for!
RELATED: How to Style Joggers in 5 Different Ways??
3. A Sweatshirt Spend Your Valentine's Day and All Other Days
If you've spent most of the last few months in a sweater, we've got good news for at-home date ideas: the cosy comfort doesn't have to end just yet. You just need to update the style for the special day. Inspired by the timelessness of style, this sweatshirt is ideal for bright weather layering.
4. T-Shirt That Speaks Volumes
Sometimes, summer calls for downtones. That may be true for those stylish outfits for men. It will give your duds the dose of effortless elegance they need this season. Particularly smart is this t-shirt 100% sustainably-sourced cotton – a smart choice for the aware you, and an ideal choice for casual beach outfit for men.
Check out the Complete Guide on Men T-shirts Style!!!
Final Thoughts
Casual dressing can be a lot of fun, especially when you have your own style going for you. Once you know what suits you, the fun begins, where you can pair up different pieces and experiment. The trick is to stick to what works, so keep experimenting until you find the perfect amount of comfort.
And, to be considered an all-rounder, your wardrobe should include both casual and formal outfits for men. An outfit that can make you look good when you're relaxing with friends or dressing up for the office is what defines an all-rounder. You must feel comfortable and confident even in formal outfits for men, especially if it is something new. Being comfortable in what you are wearing enhances your personality and also helps portray a positive outlook on life!
Check out the Complete Guide on Cool Outfits for Men!!!