Pyjamas Outside? Absolutely! Here's How You Can Rock This Casual Look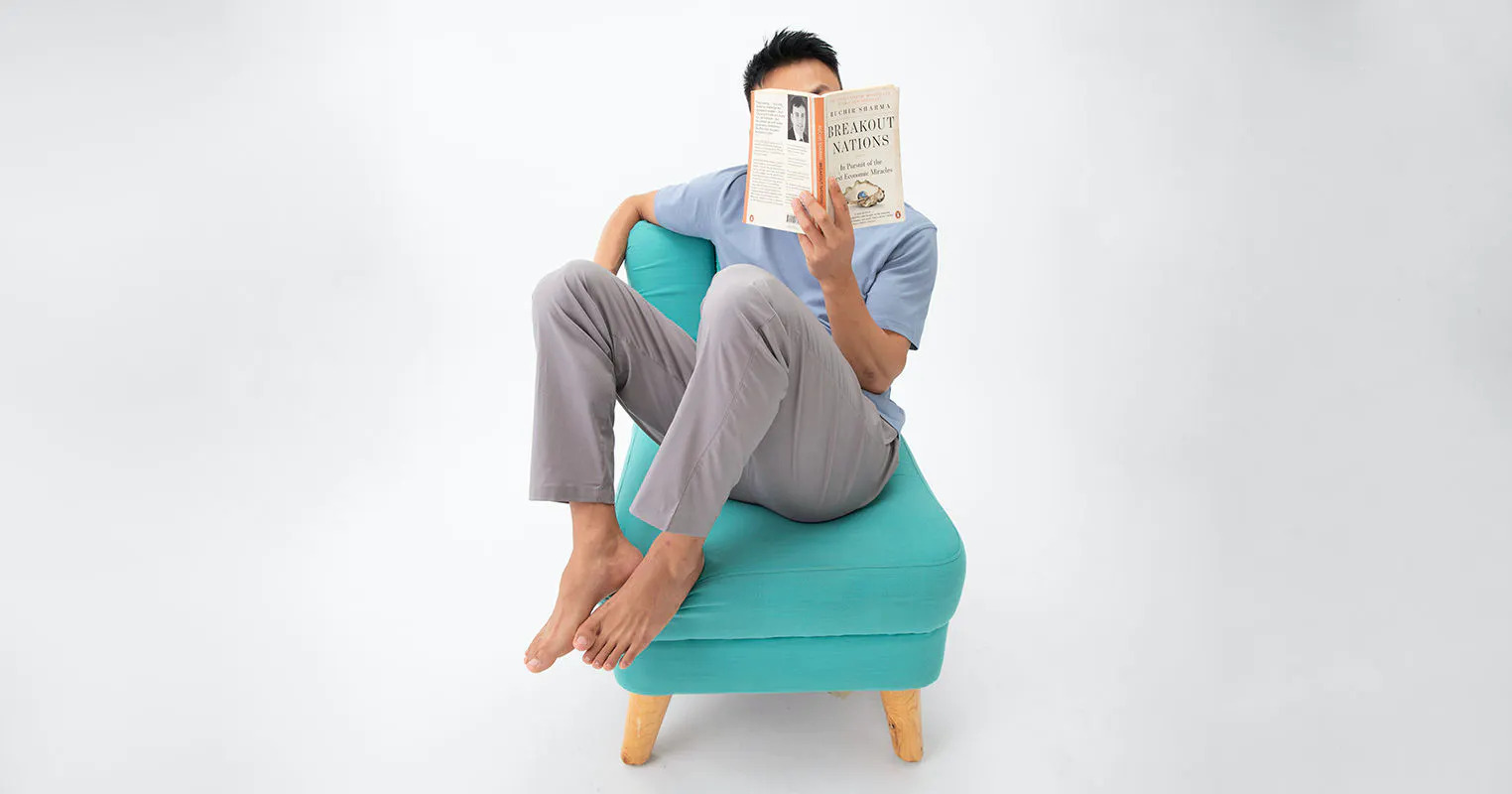 Pyjamas are the kind of men's fashion that have for long been considered purely functional. It's something you wear to bed, right? Well, that used to be the case but new times come with new trends and there's a case to be made for why pyjamas can be something you can wear on a quick trip outside.
Don't get us wrong, we're not suggesting that you wear pyjamas to an interview, or an important date. It's still very much a casual garment. But like its close cousins — sweatpants and joggers, the time has come for pyjamas to come out of the shadow of trousers and shorts and stake their claim as a serious piece of men's fashion.
We get why people might have the wrong idea about pyjamas. I mean, just look at its history. Having originated in the royal courts of South Asia, the word pyjama is derived from the Hindustani words 'pae' – meaning 'leg' and 'jama' – meaning 'garment'. It was invented for the express purpose of sleeping in. The British popularized it all over the world, and now you'd be hard pressed to find someone who doesn't have a favourite pair of pyjamas that they wear to bed.
But things are changing.
During the pandemic, with most work moving home, 'home clothes' as we call them have become an essential part of fashion, and it's not uncommon to see people wearing their 'home clothes' for a quick trip outside. We're all for it. The simpler fashion, the better. Even Anna Wintour, the queen of high fashion, was spotted wearing sweatpants. We're arguing that there's a similar case to be made for stylish men's pyjamas too. So here's our guide on pyjama style for a quick trip outside.
Must Read: Best Summer Outfits for Men
Different Ways on Pyjama Style
Pyjamas are a versatile pair of bottoms, but that doesn't mean anything goes when it comes to styling pyjamas. To start with, you can experiment with an athleisure look. In the cold months, when exercising can be a pain, you can pair your pyjamas with a sweatshirt or a hoodie, to increase the style quotient of your morning run. Pair this look with a stylish pair of sneakers or running shoes and your workout look is complete.
Another unconventional pyjama style is to pair them with a button down shirt. Tuck your shirt in and take this outfit to work. Pyjamas to work? We can feel you doubting our advice, but trust us, nobody will bat an eye. Make sure you choose a well fitting pair of pyjamas for this look, and pair it with some classy shoes. Office might be starting again, but that doesn't mean you have to lose your favourite home clothes.
RELATED: Back to the Look: Office wear for Men
What about sleepwear? This is in fact the area with the most potential for styling pyjamas. Pair your pyjamas with a supima cotton shirt for the days when you're chilling at home. On the hotter days, a tank top is a great accessory to pair with pyjamas. The extra breathability will work wonders for your body and keep you from getting too dehydrated.
There's a fine line between smart casual, and just casual wear, and the Polo T-shirt straddles this line expertly. Let's say you're going on a grocery run. Or you want to take the car out for a quick spin. If you don't feel comfortable going in your best nightwear, just pair your trusty pyjamas with a Polo T-shirt. It instantly increases the smartness of your look and you can be sure that nobody will be judging you for looking too carefree.
Here's another idea — blazers! A blazer is a great accessory to have in your wardrobe because it protects you from the cold, and also adds some class to your outfits. This can come handy in many situations, especially when you're running late. Late for a meeting or a date? Just throw on a blazer on top of your Polo T-shirt and pyjamas combination, and you're all set.
In short, stylish men's pyjamas are great for fashion, because it only takes some smart layering and combinations to make it work for a quick trip outside.
Do's and Don'ts while buying the best nightwear
We're not a huge fan of labels, but strictly speaking, pyjamas are a form of sleepwear. And while this piece talks about the ways you can use your pyjamas outside the bedroom, it is also productive to look into the factors you have to consider while shopping for best sleepwear for men, because they also apply to pyjamas.
The first consideration is obviously – fit. We'd say, vary your fits according to your utility of the garment. Loose fitting pyjamas are what everyone usually gets, and for good reason, because the breathability comes in handy when you're trying to get your beauty sleep. However, this doesn't mean you should give up entirely on a pair of fitted pyjamas. If you enjoy wearing pyjamas outside, a few pairs of fitted pyjamas are always worth the money.
The second consideration is material. There are many folks who buy silk pyjamas, because of their softness. But according to us, you should go for sleepwear that is made from cotton. Always choose long fibre cotton, such as supima cotton, or even combed cotton. These generally are resistant to fraying, wear and tear. That will come in handy, because fraying can cause irritation on the skin.
Also, Explore our inner wear collections while buying the best nightwear.
In general, while picking out the best nightwear, people don't bother too much with the colours and patterns that they get. But our advice here would be to express yourself here as much as you would while picking out other clothes. A variety of shades, patterns and colours make for a variety of combinations and dashing looks.
Frequently Asked Questions
Can we wear pyjama in a public place?
Yes, absolutely. Pyjamas are in vogue, and people are way less fussy about clothes than they used to be. The pandemic, and the resulting work from home culture is reshaping our attitudes towards fashion, and it's as acceptable to wear a pyjama outside as it is to wear sweatpants. Don't doubt yourself — go ahead and do it!
How do I choose the right pyjamas?
There are three considerations — fit, fashion and comfort. Choose loose fitting pyjamas for your sleepwear needs, and also some fitted pyjamas to wear outside. In terms of material – go for long fibre supima cotton or combed cotton for maximum comfort. But even otherwise, choose the pyjamas that feel soft to touch and comfortable to wear. In terms of fashion, choose the colours, shades and designs that match well with the rest of your clothes and personality. Express yourself!
Should pyjamas be tight or loose?
Pyjamas can be both tight and loose. It's a matter of personal preference. For maximum comfort, choose loose fitting pyjamas. But fitted pyjamas also have their utility, so don't miss out on a couple of pairs of these.
Check out our wide collections of lounge wear.