Back to Office Wear for Men - The Informally Formal Style Guide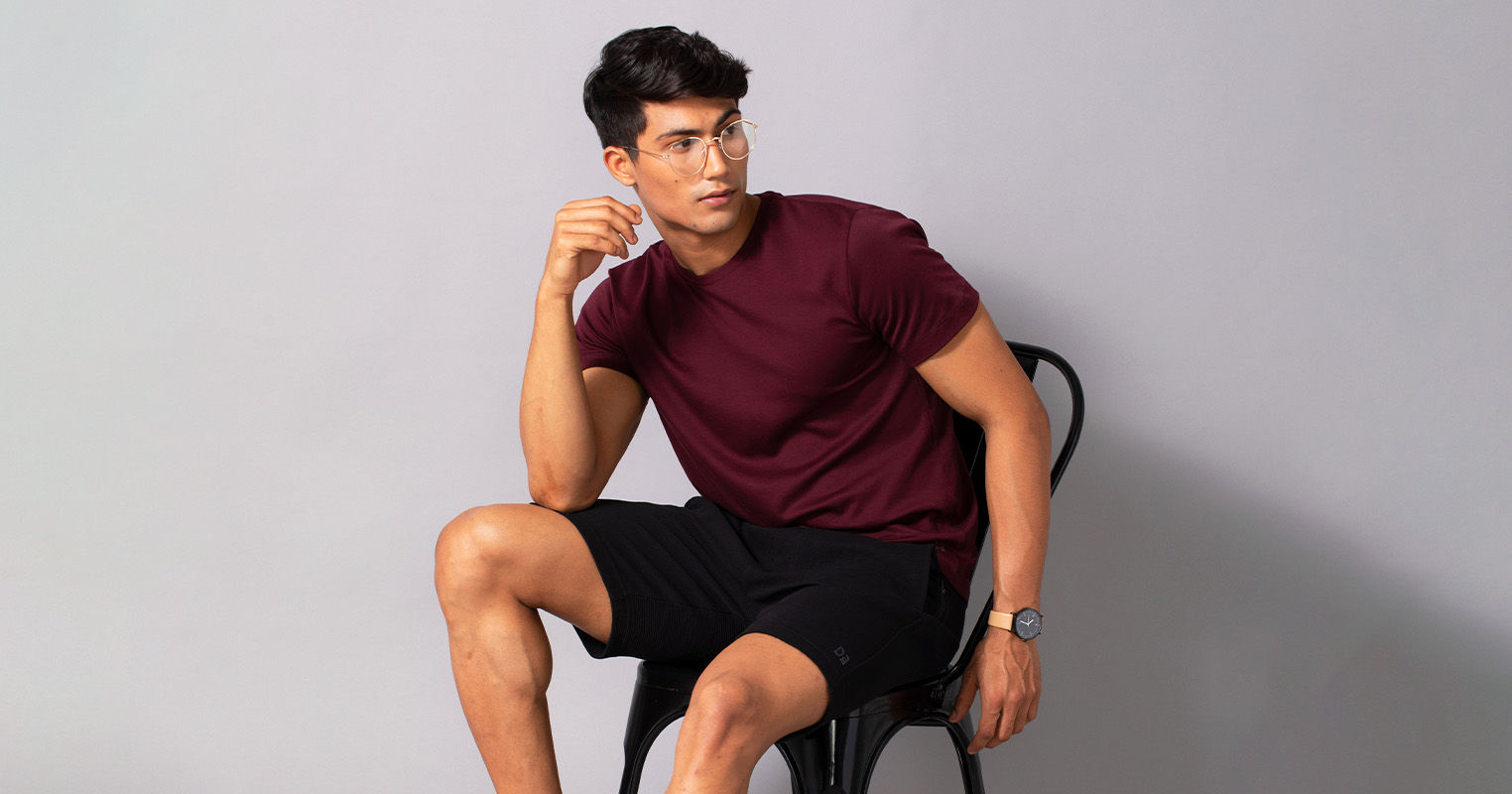 Formal Office Wear for Men
Well, men, it's happened. After two long summers and an even longer period of on-again, off-again, on-again lockdowns, many offices have fully (or at least partially) reopened. Hot-desking beckons, water-cooler chats are back on the agenda and HR teams nationwide have spent weeks receiving call after call from employees who still can't seem to summon the day when you will finally recall how we used to work in office before the nasty virus hit and shut lives.
The dreaded back to office
Which means we've well and truly returned to the daily grind. And sure, the reluctance seems extremely similar to the 'back to school' feels we once used to get: but you know what would make that trudge to and from corporate life infinitely more bearable? A revamp of your style essentials: from top to bottom; from play to work; from those blissfully welcome weekend drinks. Strolling into the office while sleekly, stylishly clad is a far more enticing prospect for office wear for men — and so to banish those 'back to work' blues while simultaneously giving your wardrobe the summer update you know it needs, we're giving you the list of ultimate wardrobe essentials where you can be formal and informal simultaneously.
1. Polo T-Shirts
It's been touched before on how the polo t-shirt is a summer essential and when paired with some smart tailored trousers/chino shorts, you simply can't go wrong. A quintessential summer(y) office look, it's finished off with a hint of class and a lot of style.
Constant All-Degree Polo T-Shirts by DaMENSCH are one truly sustainable wearable that are made from recycled plastic constituting the EcoMax fibre. Available in 2,3 button and zip-up styles, you can always count on them for looking good on you and being good for the environment.
RELATED: Guide on How to Style Polo T-shirt?
2. Chino Shorts
Shorts can have a bad reputation in the conference room, but chino shorts don't. Chino shorts are the new kid in the block that has the best of both worlds – the formality of chinos, and the easiness and comfort of shorts.
Freedom 4-Way Stretch Chino Shorts from DaMENSCH should be your first choice when picking one for you for office wear for men – not only coz they look amazing but also because they are made by blending the most stretchable of fabric, nylon and spandex which adds to the superior stretchability of these formal shorts. Pull it left, right, top or bottom, it goes a long way, literally, to keep you comfortable. So when the hustle of going back to office seems to be overwhelming, these chin shorts will give you the ease you didn't know you needed.
RELATED: Different Types of Pants for Men in 2022!!!
3. Crew Neck T-Shirts
The iconic wardrobe staple, like many of the most recognisable pieces in the wardrobes of men today, started life in the military. In 1913, the U.S Navy issued the white crew necks or casual office wear for all men to wear under their uniforms, and before long the Army too had adopted the same plain dress combination for men or white t-shirt as standard-issue. And now it has come to the point where a man cannot imagine his wardrobe without a good-old crew neck t-shirt. Wear them in full sleeves, or half, the style never goes old.
500 Day crew neck t-shirts by DaMENSCH should be a part of your wardrobe for formal dress for men for office, not only because it is uber comfortable, but you can always flaunt to your colleagues that you are now a part of the *elite* slow-fashion club – members of which care about the environment as much as they care about their style quotient.
RELATED: Must Have these T-shirt Types for Men.
For Informally Formal Occasions — How to Clean Up Good?
After what seems like an eternity, we surely have forgotten how to socialise. And why wouldn't we when we spent the last 2 years in our PJs, boxers and tanks turning on the video camera only when *show your face on Zoom else you are fired* happened.
And now when are back to office days, hybrid or full-time, it is inevitable to go out for those small outings with your colleagues – from a small golf session to a will cover office brunch, drinks after work*
ALSO READ: Mens Clothing Styles that Every Man Should Own!!!
Pair a polo with formal chino shorts to complete the formally informal look. You do not have to fear the smart casual dress code though. It's actually a smart idea we all needed. When the question 'what to wear at an office party for male' strikes, just opt for smart casuals. Honestly, the best way to wear men's office wear is smart casuals. It is sharp and sophisticated but also relaxed and comfortable; it's also able to take you from the office to date night without second-guessing or changing your style. Today, the types of dress for men really do ignite confidence in a man because he is the most comfortable and everybody wants to be him.
But – there's always a but – if it's not well executed, it can look boring office wear for men and, at its very worst, like you've just thrown your suit jacket on over a pair of jeans. Smart casual attire is very easy to get wrong, so if you're stuck or looking for a bit of high-low inspiration, here's everything you need to know about nailing this ever-tricky dress code.