Ideas on Casual Summer Outfit for Men when Planning for a Trip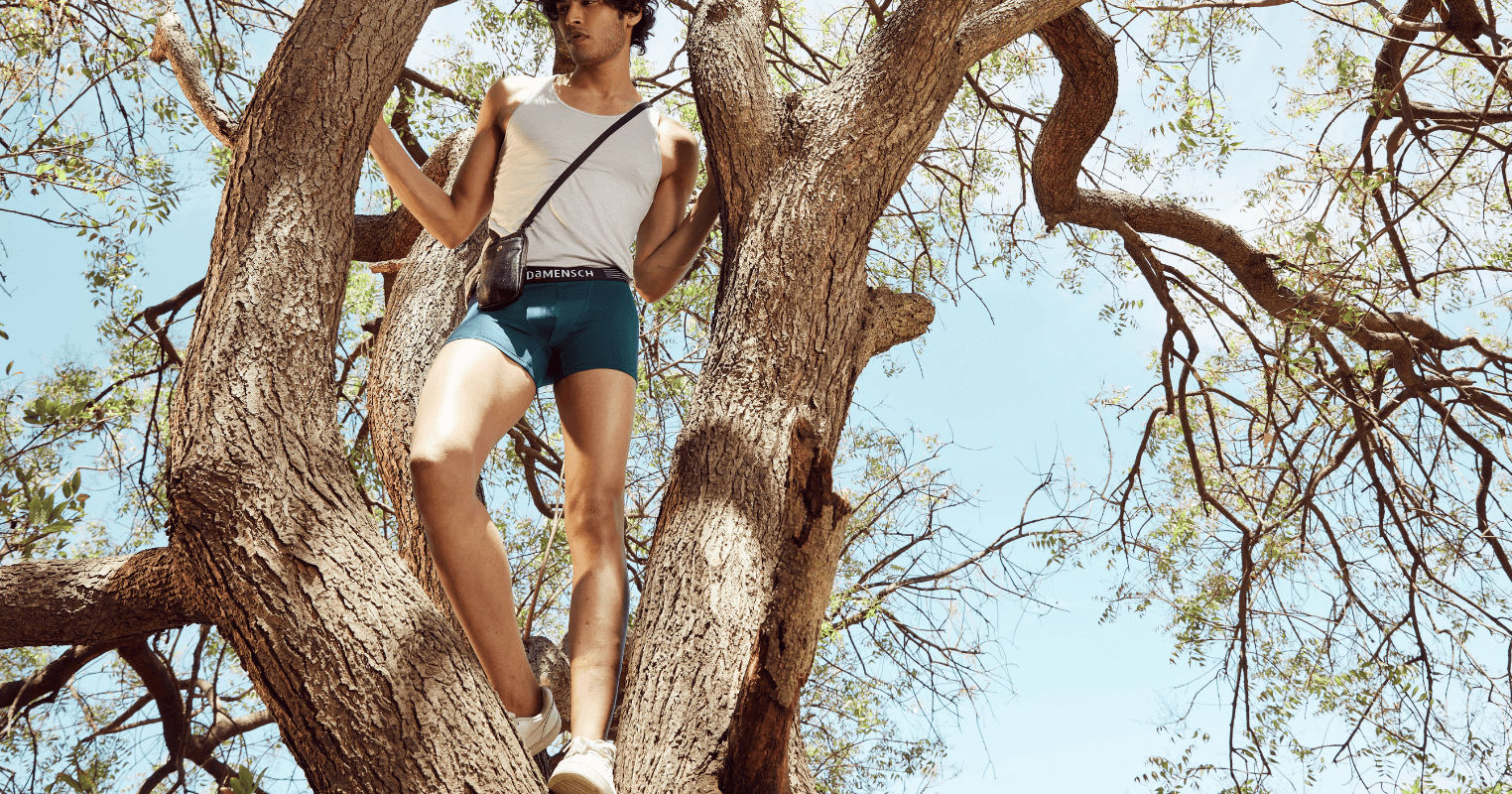 The summer is finally here and so is the summer trip you've been waiting for all year! Summer beaches, skies, drinks- all in store to make lots of happy and joyful memories on your trip of the year. Be it hills or the beach, wherever you're planning to take your trip, make sure you are aware of the style guide to buy casual summer outfit for men.
In a world where every travel takes place through Instagram stories and posts, keeping a track of your travel style is no less than a necessity. A good summer is only possible when you have all your must-haves to showcase your great travel style.
Talking about must-haves, you love your travel joggers but cargo shorts hold a special place in your heart. You want to keep your favourite summer t-shirt for men but still can't resist the floral shirt. In this quest of choices, there are a few travel outfits that you just can't ignore. The best outfit for men will not only help you project confidence but will also be super comfortable while you will be travelling.
How to Buy Casual Summer Outfit for Men when Planning a Trip?
Trips can be very tricky when it comes to packing the right amount of clothes and accessories to pair with them. One can always overpack and still feel underdressed- yes there's a possibility for that to happen. But before knowing what to pack and what not to, the question is- do you have the right summer travel outfits? There are certain things to keep in mind when you buy casual summer outfits for men when planning a trip:
Breathable Fabric that allows your skin to breath amidst moisture and sweat
Softer & stretchable that feels like feather on the skin and allows you to stretch and flex freely
Long-lasting colours that don't fade away with every wash or get discoloured with profuse sweating
Perfect fit that acts as your second skin and neither baggy nor tight
Sakshi Srivastava, Senior Fashion Designer, DaMENSCH suggests five summer travel outfit ideas to help you pack whether you are travelling locally, cross-country, or flying abroad.
Joggers
The king of casual comfort, a good pair of jogger are simply irresistible when it comes to travelling. It is an ideal pick for road trips, long flights, relaxing retreats, and a casual brunch, and even works pretty well for a day-to-night travel style. An all-day-everyday jogger is a personal favourite for most men as it strikes a wonderful balance between an athletic appearance and leisurewear. The best part about them is that they can literally be worn with almost every travel top for men like polo t-shirts, casual shirts, etc. You can wear joggers with your white socks and sneakers, and pair them with a plain T-shirt, polo, casual shirt, or a plain oversized shirt, whatever the like making it the best outfit for men.
Must Read: How to Style Joggers?
Cotton T-shirts
Talking about summer travelling outfits and not including summer t-shirts for men is like talking about your favourite song but not mentioning the artist. Cotton T-shirt are an excellent choice and a big must for long trips because they are both comfy and stylish. And the best part about them is you can layer them up with anything you like. Assuming you're taking a trip to the mountains, you can layer your cotton t-shirt with some denim jackets/ brown leather jackets, especially if you want a polished and shrewd appearance.
Have a Look to the Trending T-shirt for Men.
Tank Tops
Who said one can't have a perfect travel outfit for your beach trip? In summers all you want is to stay cool and yet fashionable and that is where tank top come into play. If you are going to the beach for the holidays, make sure to get the best of summer beach outfits and create a strong style statement with tank tops. On a sunny day, light cotton sleeveless top and Bermuda shorts are an ideal beach-wear selection. Top it up with a pair of sunglasses, a hat, some chunky accessories, and lots of sunscreens, and simply relax while taking in the sunshine. You can also pair the sunglasses with a summer beach hat and flip-flops. Who thought one could have enough accessories for men?
Latest Article: How to Style Tank Tops?
Boxers
Breathability is essential in both hot and cold climates. Boxer short are made of a lightweight, thin, and breathable material that is designed to provide full coverage. It is a terrific summer suit without the extra cloth around the thighs that allows air to circulate freely, making it more comfortable to wear avoiding summer rashes. Moreover, they are simple to clean and dry quickly, making them an excellent choice for summer travel.
Must Read: Best Summer Outfits for Men
Vests
Vests are designed to help you stay cool in the summer by improving moisture absorption and ventilation. If you want to try out some travel gear without breaking your budget, the breathable, useful, and extremely attractive vests are a fantastic option. You can accessorize your standard-fitting vests with a somewhat loose plain or flannel shirt to strike the perfect blend of age-old tradition and new-age flair.
Also Read: Why Vests Worth Investing In?
Cargos
Speaking of travel lower for men, cargo trousers and shorts happen to win the race of favorites each time. They have the perfect sense of modernity and are highly fashionable and trendy. They come in a variety of shades mainly ranging in earthy tones and neutrals. Simply pair them with some light-colored cotton t-shirts, sunglasses, and a pair of good white sneakers.
Conclusion
No matter where you take a trip, your summer travelling outfits should always resonate with your personality. Following trends is easy but doing that with a sense of your personal style is far more important. We hope these summer outfits men can't ignore and use accessories for your next big summer trip.