Why are coloured Vests an Important Clothing Essential?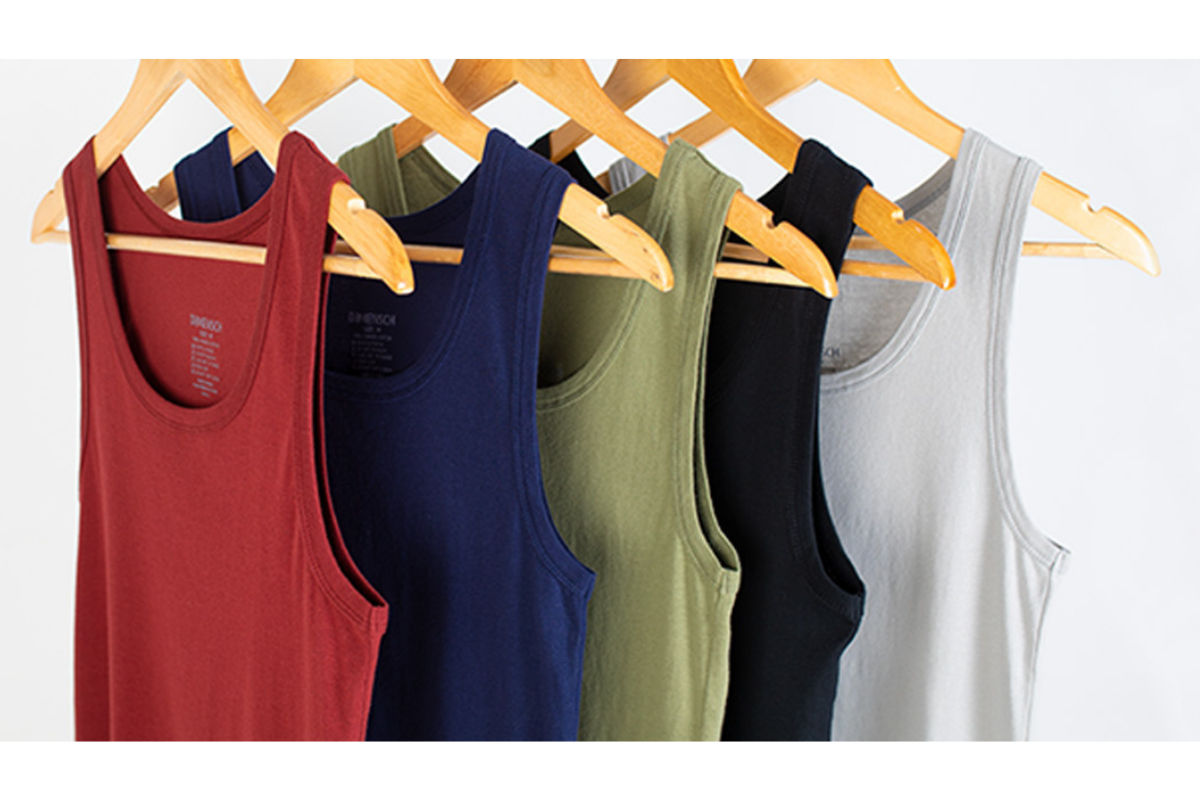 Imagine entering a room full of people at a party with sweat marks on your shirt! embarrassing right? You'd be left with nothing but a sheepish grin on your face, seeking an escape from the people around you. And for this simple reason, vests come in handy, something that we've not considered using as much. The "vest" has been around for centuries and people have been using vests inside their clothes to provide that extra layer of fabric on their skin to beat the heat in summers or to hide their belly fat. It was primarily designed to protect the body from scratchy materials or the inner stitching of the outer garment. Later on, it was used by the workers and soldiers so that they wouldn't get their torso to wear messy as they used to do heavy physical work in hot and humid conditions, which caused them to sweat and dirt, but working in those conditions, wearing a vest saved them from getting their shirts or tees messed up. Vest, which are typically made of soft and skin-friendly materials, aid in sweat absorption and drying while working.
If you're looking for mens vest you've come to the right place! Let's see what the modern realm of coloured vest has instilled for us.
Why is wearing Vests Important for Men?
An ideal and effective way to protect the body from sweat is wearing mens vests. Not only do they keep your upper body dry, vests add additional layers to your outfit as well. To ensure that your outerwear, outer shirts, casual or formal shirts last for a long time just wear an inner vest; this will reduce the risk of them being ruined by friction with your body and prolong their life span.
Let's head straight to the question: "Why should every man wear an inner vest?"
Sweat absorption

: Simply put, the most important reason for wearing a vest is to absorb sweat. From a health point of view, a body drenched in sweat for a longer period invites various unhealthy bacteria that can be a threat to the skin, leading to heat rashes and fungal infections. Skin is the largest organ of the human body and these infections can spread all over the body in no time, which can be fatal. Be it

brief

or vest, undergarments are made for the sweaty areas, so if you've been wearing briefs ever since childhood, then why bunk on vests?! Plus, nowadays, people are quite conscious about their physical appearance. And as said before, no one wants to enter a party with sweat on their shirt. Wearing a

mens inner vest

can be quite effective for protecting the expensive outer clothing of a person from getting stained.

Makes your body look better

: A

Cotton Vest for Men

can make your body look better by hiding your love handles, sagging chest, beer bellies, or even protecting your chest hair from poking out of your outerwear, especially shirts. Probably not very much, but to a decent extent, you can go for a

colored vest

for a uniform outer appearance by hiding those unwanted curves and giving a clean look.

Insulation

: At times when the temperature falls,

mens inner vest

act as an insulating layer between the outerwear and the body, keeping the inner warmth of the body intact on your skin.

Reducing outerwear transparency

: sometimes when men wear thin fabrics like silk shirts etc. The vests help in reducing that unneeded translucence of that cloth. It also helps in covering your poking nipples.

Extra comfort

: wearing a vest protects you from the itchiness and skin irritations caused by outerwear fabric type, laces, linings, inner stitching, seams, buttons, etc.

As a garment of style:

In recent days,

coloured vest

have become a fashionable garment as there is now a wide range of styles and

coloured vest

available on the market. People have started wearing them to show off their great bodies while working out, or while doing other athletics. In short, vests have been a necessity for years and now have become a garment of style too.
No brainer. We understand why vests should be worn. Vests have been around for a long time, but the features don't attract millennials as much as the style does. Millennials are not fashion criminals; they love to walk in style and, hence, their inclination towards trendy yet comfy vests is obvious.
Also Read: Clothing Essentials – Worth Investing In.
Importance of Wearing Coloured Vest
A colorless life is no fun; life is better with livelier colors! Not to mention, the fashion police are on their way, and wearing a colored vest could get you off the hook. The weather is getting colder and colder, and you're probably looking for proper innerwear that can shield you from the winter chills!
Why not go for vests? Not just any vests, but colored ones! Vests are now one of the most popular clothing items, especially for men because they can be worn inside or outside of your shirt. So why not start your winter season with bright colors and hot new innerwear?
Giving yourself a fashion makeover is the perfect way to get rid of the "same-old blues"; our colored vests collections will make you ooze out both style and comfort! Go for a soft and skin-friendly vest inside your shirt! If you're wearing a formal shirt, it would be great if that provides enough coverage for your inner vest so, there is no need to wear anything underneath it.
Make yourself stylish, modern, and up-to-date! Colour Vests are bound to be the next viral trend that everyone will want to wear
Grab a stylish colored vest today, and be ready to give a new – and improved – you!
How to Style Vests For Casual Wear At Home?
Vest styles can be tricky. They can look best with jeans and sneakers, or a tuxedo and a bow tie. So what's the trick to styling all the pretty colors of vests? And when should you wear them? You can look sharp for any occasion and with a vest, there are endless ways to style it. Let's look at some styling tips for dressing in vests!
1. Colored Vest over a White Shirt
It is a fact that a white shirt goes with everything, thus pairing them with a stylish vest can be a great starting point! They can be the perfect companion for a cool day, offering an extra layer without adding much bulk. While picking a vest try to find one with the perfect color; go for vests that are earth tones like brown, green, or grey. These neutral coloured vests will help you create many different outfits that go with your colored dress shirts and ties.
2. Gray Vest with a Button-Down Shirt
A gray vest with a button-down shirt is a preferred model of fashion for young men, even if they are in an office setting. You can also wear them to enjoy a fun night out with our boys; just pair them with a white Oxford shirt, and you are good to go! The main trick for wearing a grey vest is to play a game of contrasts, with feeble colored shirts; this will make your classy look stand out.
3. Wear a stylish, baggy vest
For guys who are looking for something more than a standard vest, try out wearing a baggy one as an easy way to differentiate yourself from the crowd. What's the best way to wear an oversized vest; you ask? Wear it with slim-fitting pants, add an interesting pattern or texture and show off your creative side. This longer version of a true classic is here to stay, as it's perfect over any kind of shirt or even on its own. Wear this piece as a casual look in your everyday life.
4. Suit Vest for Formal Attire
When it comes to a tuxedo, you need to be prepared for any formal event. If you are looking to create a versatile wardrobe, then adding vests should be part of your plan. The right suit can make you look like a million bucks without asking you to break the bank. Professionals can suit up for work, job hunters can gear up for interviews and parties, and faux formal attires are always popular during weddings. The main colors of a formal suit are ivory, midnight blue, and charcoal gray; they're integral components of a classic suit that will never go out of style!
Off lately, when it comes to vest for men, people have been looking for quirky prints, breathable materials, and organic and sustainable fabrics.
They say, "What's inside you is what you are," and coloured vests prove it correct in absolute terms.
The very first impression is all you've got when you meet someone. When it comes to millennials, coloured vests are more of a fashion statement than a necessity. In a way, vests add to your confidence while ensuring you walk in comfort and get your style right.
Every man has his own reason for choosing to wear a vest, but once he gets his hands on one, there's no looking back. Vests are addictive. You can't go without wearing one. The premium feel of wearing a vest is conventional as well as voguish.