Super Staples: Why You Should Pay More For Your Wardrobe Basics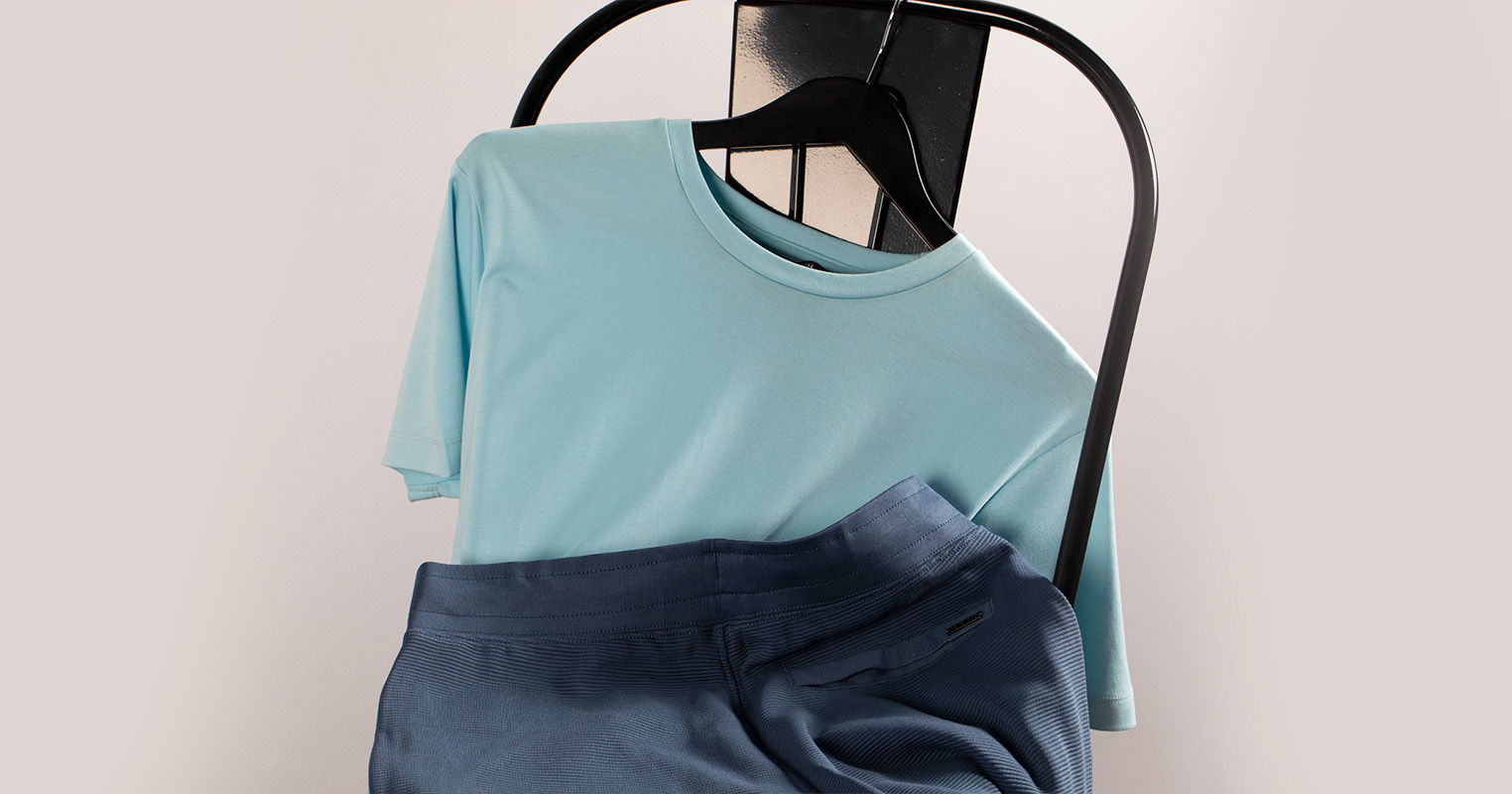 It wasn't that long ago that even the most dedicated clothes were bought, say, plain tee shirts in packs of three.
When they lose their shape or colour, it's "no matter"; just buy more packs of your classic menswear.
That doesn't seem so smart now. Increased awareness of sustainability has underscored the idea that treating any clothing as disposable is ethically dubious:
a whopping 87% of all disposed textiles end up incinerated or in landfill,
and it's only fast fashion, high-street pricing that allows a garment to even be seen as disposable.
26 Billion Dollars a Year –

that's how much Indians spend on men's garments to wear once before being discarded.
But there's more to this than green thinking. Enter now the likes of Anurag Saboo and Gaurav Pushkar. They're the co-founders of DaMENSCH – a premium men's clothing essentials brand with focus on sustainability, and torching the light of slow fashion in the industry.
Look out the Mens Clothing Styles that Every Man Should Own!!
"I just couldn't find a great innerwear anywhere, which fulfilled my criteria of comfort and sustainability at the same time, and I really tried," Gaurav says. "It seemed that brands typically thought innerwear doesn't require much focus as a category. And they've suffered too from a race to the bottom. So the market for quality basics has been ignored. Even the word 'basics' stops people spending where it matters."
Yet arguably there's a growing awareness of the idea of investment shopping: that paying more for mens wardrobe essentials because it will last longer and wear better makes sense, especially when it's the kind of product in your clothing essentials that you reach for time and time again. Traditionally this approach has been more comfortable with the remit of classic menswear – because menswear has been slower to embrace seasonal trends.
The problem starts when you apply this logic to commodity items: T-shirts, sweatshirts, innerwear, socks – basically any types of clothing essentials.
These garments are often hard to get excited about, because they've been hidden away under other clothes, thus fostering a reluctance to pay any more than one absolutely has to.
The new market – these super staples – won't be for everyone. After all, at first glance, to the onlooker they tend to look much like their cheaper alternatives, so they don't work to make a statement, for those who want that in their mens wardrobe essentials. And, sure, they lack pizzazz. But they feel different to the wearer – there's a kind of 'because I'm worth it' personal validation at play here – and perform better over time too: that humble tee may in fact be a cotton/linen blend, or have a nano-tech coating. All T-shirts are equal but some are more equal than others. These are basics in name only.
Get the Ideas on Tshirt Style with our new blog.
"Why is it worth spending on the kind of garment that is normally considered a commodity?" says Anurag. "Well, it's blown me away just how many variables there are when it comes to making a very good T-shirt or boxers, as they used to be made decades ago, but that pays for those garments you wear hard and wear often."
Yes, we understand that to a lot of people there's an element of 'emperor's new clothes' about all this. "It's just a T-shirt' as some people will see it," he adds. "And of course, the whole concept of buy less, buy better only works for those who have the money to do so. But really, when it comes to such simple garments, 'expensive' is something that's a lot of money but still bollocks. 'Value' is something else entirely."
3 Wardrobe Basics Worth Investing In:
Long-lasting T-Shirts
Look for such details as a lack of seams; how the mens basic tshirts neck is stitched; whether garment dyeing and pre-shrunk fabrics have been used; the weight of the fabric in your everyday essentials.
Versatile Shorts
Look for fabric, length, pockets, Patterns, and Styles in Shorts
Super comfort / innovative / Innerwear
Look for 100% cotton innerwear, or cotton with some small quantity of stretch; an additional panel through the centre rear; reinforced stress points; working button fly; and quality elastic.
Must Read: 3+ Work from Home Outfit Ideas