Trending Clothes For Men – Monsoon Edition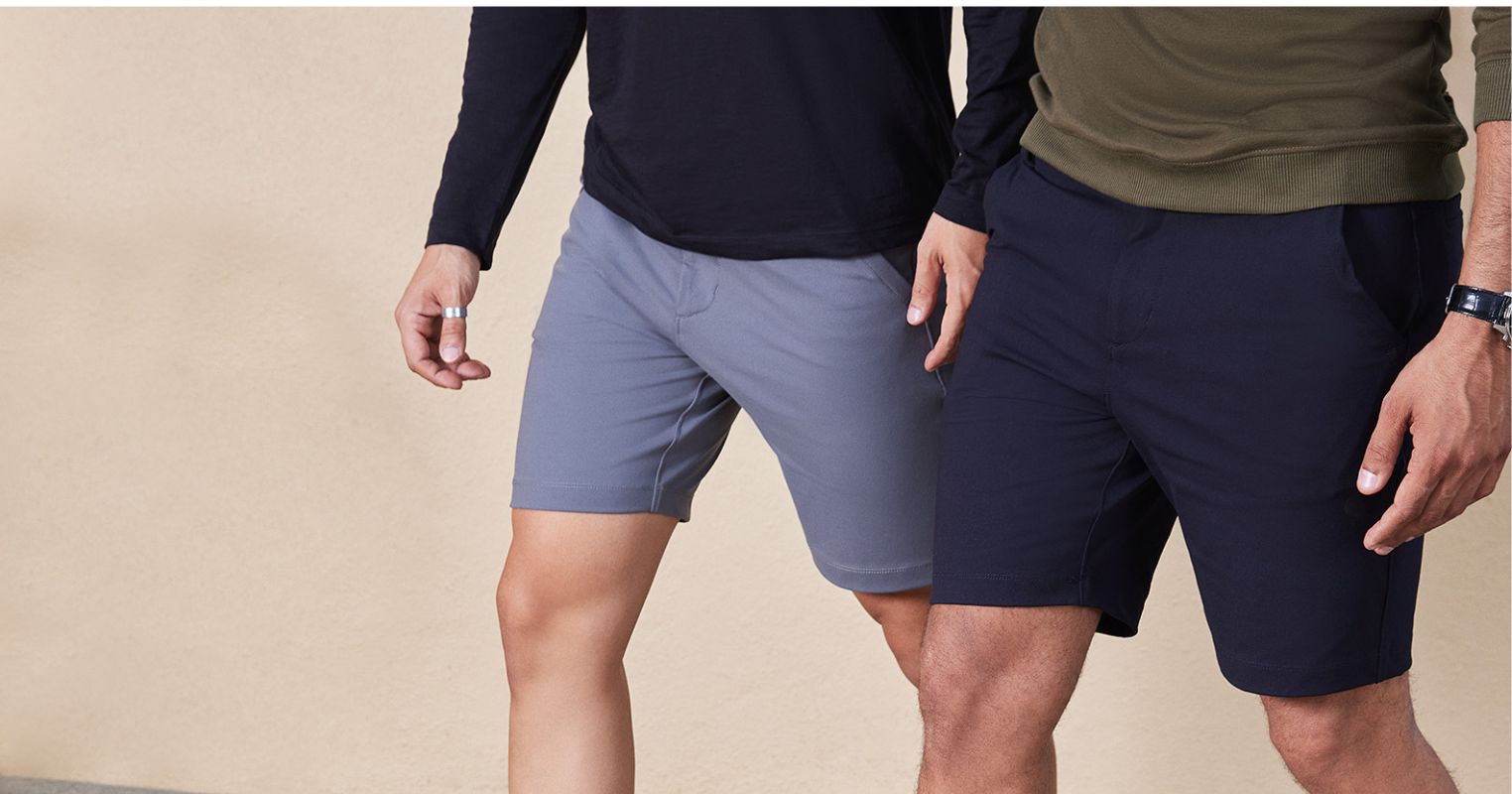 Fashion trends for men are fluid and ever changing. When we think about men's fashion trends in the monsoon, there are not any clothes that immediately spring to mind because it's not generally a season where people step out in their best outfits. But what most people forget is that in these times of work from home operations, you don't have to go outside to be stylish. Why not show up in trending clothes for men to your zoom meeting?
In our last edition of trending clothes for men, we looked at a few new trending dress for men that everyone should have in his wardrobe, if he wants to look swanky and classy while still maintaining that casual aura. In this edition, we'll look at some more items that help you maintain that kind of casual look while also staying stylish, with a little bit of a monsoon slant. Because let's face it, you're going to spend a lot of time indoors, and while you're there, you might as well customize your wardrobe so that you can look and feel good. So without further ado, here are some trending clothes for men that we think everyone should own:
Polos, to stay cool in
Polos are an underrated shirt to own. We live in the era of printed t-shirts, where everyone is quick to stock up on dozens of printed tees with their favourite quote from a TV show, or something of that sort, Polos are something of a classy & elegant throwback. You can do a lot with the humble polo. Pair it with some denims for a retro look that will never go out of fashion, no matter where you are in the world. You can also layer it, with either a denim jacket in the cold weather, or even an open button down for the summer.
Also Read: Trending Tshirt for Men
One thing that's special about DaMENSCH Polos is that they're made of Coolmax Eco fibre. This is a special type of proprietary fibre that is made from one hundred percent recycled plastic. This means it's eco-friendly, and has a much lower carbon footprint than a lot of fast fashion products that are flooding the market these days. But that's not all. There's also one more thing that makes these t-shirts special. They're thermoregulating. Which means that they keep you cool in the hotter weather and warm in the cooler weather. In the Indian monsoon, which are known for their tempestous temperature changes sometimes, you can count on the Polo t-shirt to give you a comfortable apparel experience whether it's a humid day or a stormy and cool evening.
Vests — they're more useful than you think!
One thing you won't hear a lot in the geography classes in school is about how you can dress functionally for the Indian monsoon. So here's a fun fact about the weather that you probably haven't heard before. As you know, Indian lies between the tropic of cancer and the equator, which makes it a part of the world that receives the most sunlight during these months of June and July. So when it's not raining wherever you are, prepare for a fair bit of heat and humidity while you're at it with some trending dress for men. This is where DaMENSCH bamboo vests come in. They're made from Bamboo fibre, which means the fabric has more micropores than cotton and other fabrics, this is particularly excellent for moisture absorption, which means these vests will keep you cool on the warmer days. Bamboo fibre also has bamboo kun, a bio-agent that stops the growth of bacteria, which means you can be sure that body odour issues will not be a problem. Vests are a fantastic option as casual loungewear on your work from home days, don't overlook their status as a piece of trending mens wear. They also do a great job as an undershirt when you're going out! Definitely something that every man should have in his wardrobe.
Shorts & sweatshorts – lounge like a free man
Lounging is an underappreciated art form. Who doesn't love a good lazy day, lounging about, doing nothing and channeling your inner Bruno Mars? Nobody! Shorts are made for exactly that. Remember summer vacation during childhood? No responsibilities, no jobs to worry about, no bills to be paid and most importantly, no pants. Some people even came up with a holiday to celebrate this pants-free life — it's called No Pants Day.
This is exactly why having a pair of comfortable shorts is so important to your well being in the post office environment. You're not going to the office anymore, so why bother with pants? It's like that classic pandemic meme where someone is attending an office meeting, but is only dressed in their jammies underneath the shirt and blazer, and why not? Jammies are the trending dress for men. Update your wardrobe with a few pairs of DaMENSCH 500 day shorts for long lasting comfort and trust us, you won't regret it!
RELATED: Tips To Wear Clothes In Monsoon
Shits— t-shirts, printed or plain, you gotta have them!
There's a rule of thumb that every comfortable man should follow and that is that you can never have enough comfortable t-shirts. T-shirts are super important because you can just throw them on when you need one. They're such a staple of modern fashion that most of us don't even think twice about the t-shirt choices we make. One thing to be mindful of while buying t-shirts is that they have to be long lasting. It's better for the environment – and you can only have so many t-shirts you can repurpose as cleaning rags once the holes in the collar get too big or threads get too frayed. That's exactly why DaMENSCH 500 Day t-shirts are an excellent choice because they are made from world class supima cotton that both feels soft on the skin and lasts longer, because of the long fibres that are used in their construction.
When it comes to shirts, we have only one suggestion, take a break from the boring old plain shirts that everyone loves and try and printed t-shirt or a printed shirt once in a while. They look really good, especially the floral print button downs, which you can use to create a layered summer and monsoon clothing tips. How about that for a new trending dress for men?
Conclusion
We hope you enjoyed reading this edition of trending clothes for men– where we bring you trending mens wear. Remember, it's the monsoon, so unless you're having an Aishwarya Rai moment and want to frolic about in the rain, you're going to be spending a lot of time indoors. But that doesn't mean that you can't look good. Customize your wardrobe so that you can look good and feel good, even on a gloomy, stormy day.