5 Practical Monsoon Clothing Tips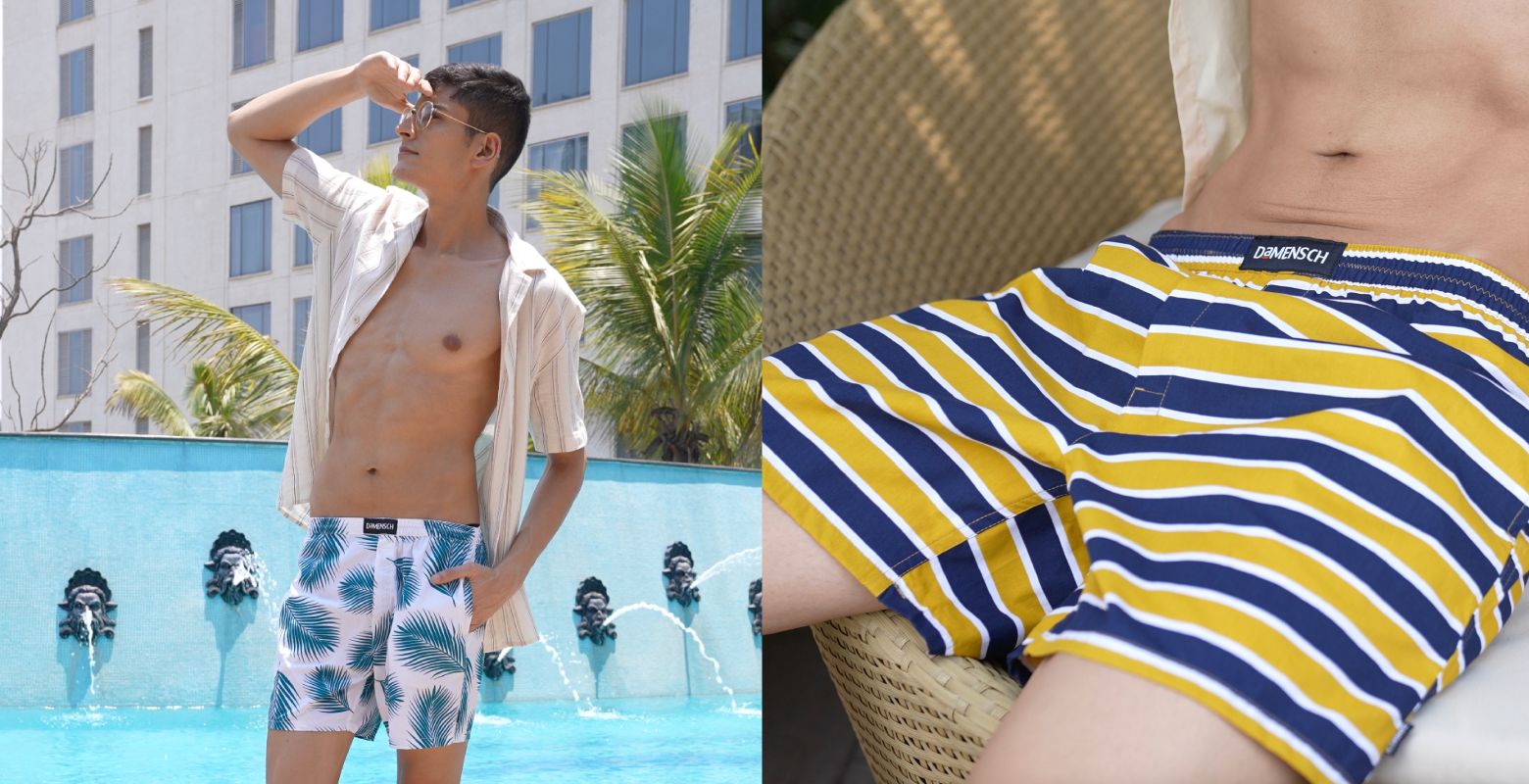 The Indian monsoon can be chaotic at the best of times. No matter where you live, there can be days when you go without seeing the sun and it's coming down with rain like God himself is dousing us with a bucket of water from the heavens. Monsoon isn't the time most people enjoy a good day in the park or a trip outside. It's time for tea and samosas by the window and contemplating on the future, taking naps and catching up on some home maintenance activities.
Monsoon clothes and fashion? That doesn't sound like an obvious connection to most people. As the old nursery rhyme goes, rain rain go away, come again another day. But the buck doesn't stop there. The rainy season doesn't have to be all doom and gloom when it comes to fashion. With a few tweaks and adjustments to your wardrobe, you can look fresh, stylish and stay comfy even when the weather is not very good. So let's get into it, here are five practical tips to stay fresh and fly in the soon.
Tip #1 Get yourself a pair of boxer shorts
First of all, let's face it, you're going to be indoors a lot during the monsoon. So why not just get comfortable? Boxer shorts are the perfect homewear if you just want to chill out. If you're going to be indoors without changing for most of the day, it's important to pick out something to wear that you will barely feel. That's exactly where DaMENSCH Breeeze boxers come in because they're made from extremely soft Deccan cotton that feels so light that it's hardly noticeable.
They also come in a variety of fun prints you can choose from. What's better than cracking open a cold one with your boys on a rainy evening while sporting matching beer mug printed boxers? Not much, we can tell you that.
Tip #2 Wear something fun
Contrary to the popular notion of it, monsoon isn't all romance and quaint cups of chai. For a lot of people, moods are a function of the season, and when you go many days without the sun, things can start to get a little bit depressing. Of course, we're not trying to tell you in this blog that we, a fashion brand, have invented the cure for depression. Far from it. But, changing your environment can really help with those feelings of loneliness and boredom. So make sure you keep your room well lit, but after that, make sure that you have some great prints to wear in the gloomy weather. Bright colours help, and you'd be surprised at how much it can lift your mood to take a shower, dress yourself well and prepare yourself a nice meal.
Tip #3 Don't forget the heat
Another fun fact about monsoon clothing that your geography teacher might have neglected to tell you is that in our part of the world, between the tropic of cancer and the tropic of capricorn, gets a lot of sunshine during this time of the year. Add to that, it's not always going to be raining during the rainy season. There are going to be occasional sunny days, and it's going to be quite sweltering, and you need the right monsoon season clothes for those days. Adding to the heat will be the raised levels of humidity because of the rain. So you will be sweating a little more than normal. In those situations, make sure you have appropriate clothes in monsoon when there is a hot day. Hot days are never fun if you're all snuggled up in a hoodie. DaMENSCH's bamboo vests are a perfect addition to your wardrobe because they're 2x softer than cotton and have a superior moisture-wicking capability, which will make those sweaty days a breeze. The other thing to keep handy is comfortable pairs of innerwear. Our Deo-Soft collection does a great job of wicking moisture and keeping you fresh throughout the day.
Tip #4 Don't have a raincoat? Hoodies work too!
We all hate those moments when you're out on the street and get caught in the rain. Unfortunately, not all of us are Aishwarya Rai in that movie (you know which one we're talking about), it's almost never a good idea to frolic in the rain unless you want to catch a cold. So now let's revisit our original scenario — you're outside and you get caught in a sudden downpour. You don't have a raincoat or an umbrella on you. This is the exact kind of situation where a hoodie can minimize the damage. Just through the hood over your head to protect yourself from the worst effects of the rain. All that being said, the best solution in this situation is to invest in an umbrella. Yes they're unwieldy, but it's better to carry around a nice umbrella than to get all your clothes wet.
Tip #5 Puddle season is no time for pants
We all know what happens in the streets of India when it rains. Yes, that's right, everyone's worst enemy, puddles. Puddles are a hazard to your laundry basket. Walking the streets, there's always the risk of getting splashed by a passing car or walking into a big old dirty puddle of mud. If you're wearing trousers, especially a lighter coloured one, you can say bye-bye to that pair. A quick fix is to wear shorts! There are so many options to choose from that it makes the whole process easier. Get a pair of 500 Day Shorts from DaMENSCH for long-lasting comfort, or if that doesn't work, get a pair of Chinos for a stretchier feel. Either way, it's just much safer to walk around in the wet weather if you're wearing shorts.
Conclusion – stay comfy!
As we've established, monsoon clothing is one of the most interesting and challenging times to style yourself in, because of the unique set of challenges it comes with. Make sure you're sorted with a wide range of comfortable home clothes in the monsoon because you'll be spending more time indoors than in the summer. While you're shopping indoors, make sure you get both shorts and even a pair of pyjamas for a stress-free sleep. Remember to always sync your monsoon fashion with your personal style, and no matter what happens, stay comfortable! Chai and pakodas don't hurt either.