Top Mens Winter Fashion Trends: 2022 - 2023 Edition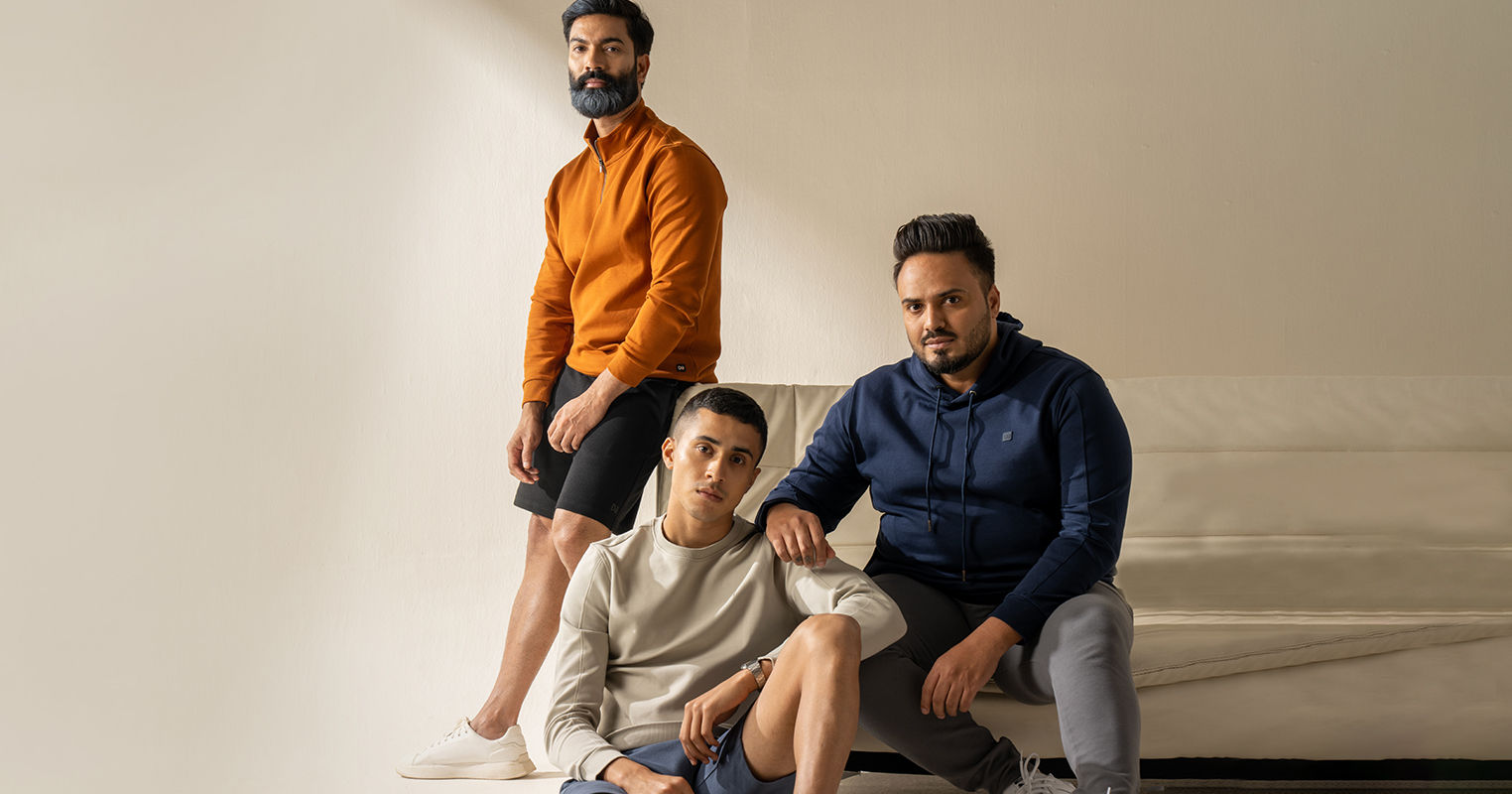 Fashion is constantly evolving and we see that on the streets and runways. However, at DaMENSCH, we believe the comfortable man chooses to stay away from trends. He creates his own. His trend is to adopt fashion that's always comfortable, classy and effortless.
An effortless style is always in trend. It's all season, it's all weather. It's so versatile and goes with any combination of apparel one chooses to wear.
Setting your own kind of trend means constantly being in your most comfortable zone a.k.a your comfort zone, a.k.a your growth zone. DaMENSCH delivers comfort with the use of innovation because that fashion that enables you to do more every day is a fashion that helps you grow. Imagine apparel crafted to deliver comfort, indoor or outdoor, in the park or in meetings, on a date night or under the sheets, comforting in summers and winters! Sounds good, doesn't it?
That's why DaMENSCH believes in trends that never fade off. Trends that help every many portray their most authentic self.
Winter wear by DaMENSCH is a collection of long-lasting minimalistic styles that help every man be confident, conscious and comfortable.
Over the years, men's trends have taken an exciting turn. Where once it was strictly in the bounds of suits, today men have entered the experimentation pool of style, letting the world know they aren't afraid to be themselves in a world of critics.
Season's Best Winter Fashion For Men
Here are some of the latest trends for men's winter fashion:
1. Casual Cool Outfits for Men:
Casual wear has been around for 2 decades, but the interesting take on it is the reinvention of casual wear every year. Casual wear takes its cues from the outdoors, channelling its inner explorer. This means comfort, functionality and practicality are major inspirations for casual wear. It's a perfect combination of being aesthetically pleasing to the eyes that also meet the city's fast-paced attitude.
Casual wear also takes inspiration from athleisure but is a more upgraded, comfortable version of it. Men's winterwear staples like Sweatshirts, pullover hoodies, textured sweatshirts, jogger pants, etc have all been reinvented or repurposed to meet the standards of fashion. These silhouettes have made major impacts in the style world with layering, accessorising, mix & matching to keep the relevance in fashion going.
The best winter wear style tip would be to layer your hoodies and sweatshirts, joggers with oversized puffer jackets or combine them with different textures to keep you warm, while you look cool on the outside.
2. Street Style Winter Outfits:
Winterwear could be a hassle when you're trying to keep yourself warm but also want to look smart in the streets. Investing in innovative designs that include interlock knit fabric strength, superior colour retention and 500 day warranty ensures you have clothing that lasts multiple seasons and years. These are major ways of reinventing menswear classics that portray fresh and elevated silhouettes.
The key to styling street smart is simplicity and colour combination. And the best way to play it smart is to wear elevated classics with newly innovative iconic designs that signify an effortless attire. For example- Your plain joggers and hoodies could look unflattering if they are left unattended. Pairing these classics with a polo t-shirt underneath and layering them well with a colourful jacket and accessories like rings could give you a refreshing look in no time.
Silhouettes like pullover hoodies, textured sweatshirts, joggers, sweatshirts and pyjama pants are important pieces in looking the part of street smart. So make sure to turn up the streets in extra style by pairing your classics with some colours.
3. Camouflage in Monochrome Outfits:
When monochromatic outfits first came out, there were mixed reactions all around. Today, the monochromatic outfit does justice to the fashion world with its minimalistic, edgy, yet simplistic features. What makes it a 'go-to' outfit for most is the ease of getting into a twin set, not having to think too much about it, and instantly getting Instagram-ready in no time. It's the perfect solution to all your style worries.
Having lunch with some friends, an Impromptu dinner, Or attending a music festival? Your day & night is sorted with these classics. They also act as shapeshifters which makes it more convenient to style your outfits.
To create your perfect monochromatic outfits, choose from a wide range of winter fashion for men hoodies, sweatshirts, and joggers that come in blue, maroon, grey, black, and more exciting colours. Pair these silhouettes together for a fun, comfortable and elevated look.
Make the most out of Winter Fashion for men and create your trends. To learn more, visit DaMENSCH and get access to exclusive style, community, and innovative designs for a comfortable you.