5 Stylish & Modern Winter Clothes for Men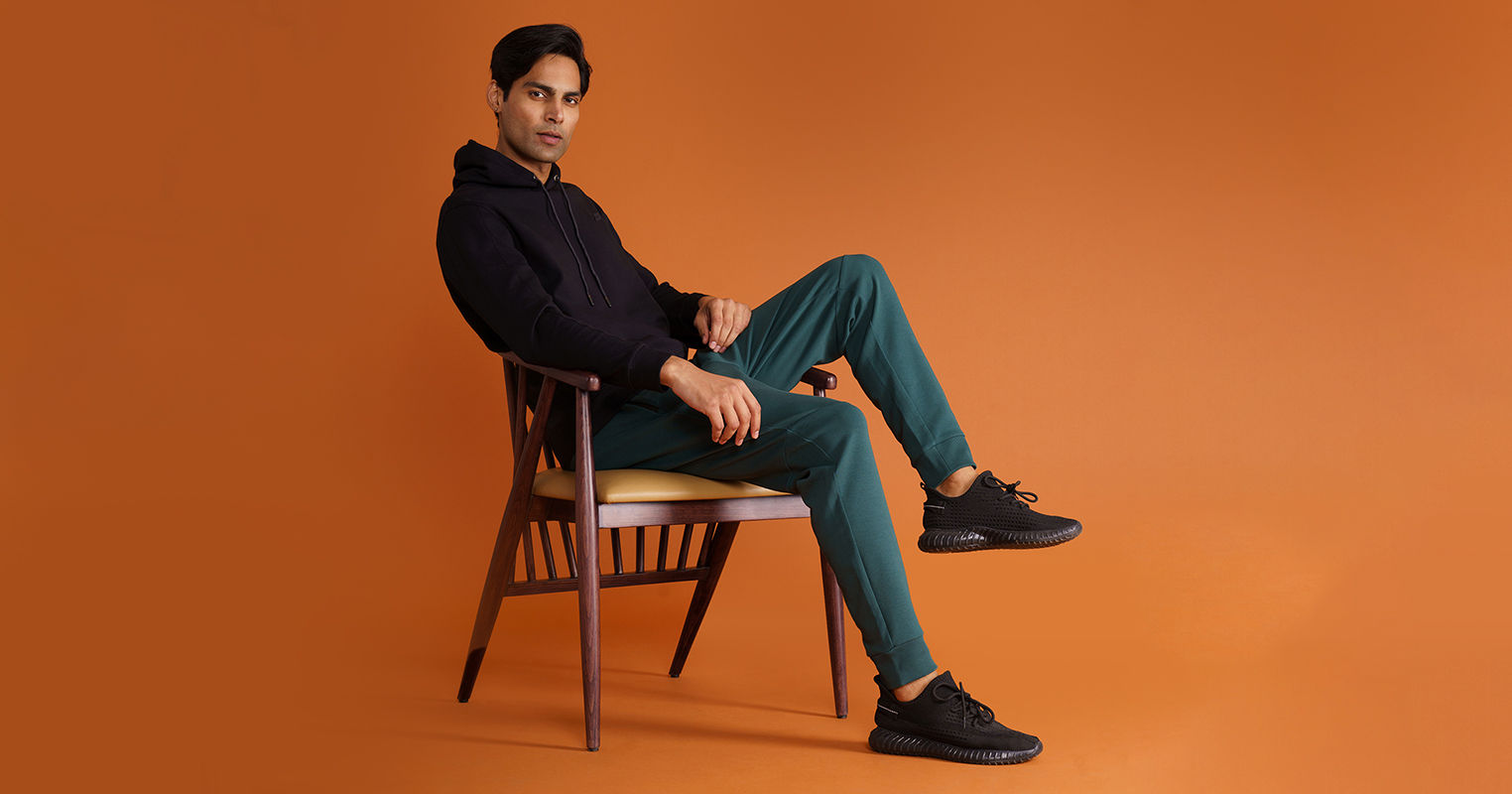 Dressing up is an essential part of our life. However, dressing for the right occasion and weather matters to stay in the most comfortable zone. It can especially get tricky when dressing in regions where seasons fluctuate constantly.
At DaMENSCH, the most comfortable man sets his trends, follows his journey and isn't afraid to embrace his growth zone. We've handpicked and crafted the most innovative designs for the most comfortable man.
Although winter is the most wearable fashion season, it's difficult for most to find the right size, colours, and transitional staples to fit their personality. Winter is usually the coldest season yet the most stylish season. If you're looking to switch up your style or are new to styling, check out these tips by our experts to snuggle in style.
3 Tips for beginners to bundle up in Winter style:
Winter clothes for men can be tough to class when there are too many options to choose from. Start by layering your hoodies and sweatshirts with simple-toned accessories or an oversized jacket. This will help you envision more and more looks as you continue styling your winter wardrobe.
Start with neutral or monotone colours for a minimalistic yet classy winter clothes look. You'll be comfortable and stylish at the same time.
Wear different textures of winter clothes for men. For example, layering a premium cotton shirt with an interlock knitted sweatshirt or pullover hoodie could be smart to suit the drastic weather in your region.
While these are great tips to start your winter wardrobe right, comfort and confidence also have a big impact on how a man feels all day.
Winter looks for the Experimenters
Winter season clothes have been the season that forces you to dress up since it requires layering. This gives men more possibilities to style outfits and be experimental.
The best way to enter the experimental style game is to start with stylish hoodies or sweatshirts, these are the best essentials for a cool winter look.
What to consider when buying a Sweatshirts or Hoodie?
Hoodies and stylish Sweatshirts have been important transitional and versatile apparel that can be paired with any attire and still looks classy. The best features to look for in winterwear clothes are –
Colour – Choose between bold or light colours to match your attitude. It all depends on the look you're leaning for. Colours say a lot about a person, so choosing the right colours is essential in looking tremendous and Instagram-ready in no time.
Quality – Not many winter looks for men feature great quality. DaMENSCH' pullover hoodies and sweatshirts are invested in created apparel for men with interlock knit, colour-retentive properties that last longer and stay intact for a long period. Always keep an eye out for premium details for that real luxurious experience.
Material – If your hoodies or sweatshirts are not made of premium cotton or blends, then it's best to donate them. The reason being is that most winter apparel for men that are not certified premium lasts less than 6 months and can be crucial to your pockets. In this case, you'll be spending more than you should. Try a premium winterwear outfit today for better results, you certainly won't regret it!
5 Modern ways to style your hoodies and sweatshirts
1. Smart Casual Outfits:
This may be the biggest flex that has come to the forefront of fashion. Not only does this portray class, but is also a stylish way to be the most comfortable. Think men's tailored trousers paired with a hoodie or sweatshirt underneath a tailored blazer or leather jacket. Add this winter looks for men to your lookbook for an extra casual affair or a music festival. You'll look smart yet sexy all at the same time!
2. Casualwear
Casual wear is all about simplicity. It's all about layering and the way you carry your look. Choose winter joggers and pair them with a half-zip sweatshirt worn over a fluid tee. For colder weather – layer some thermals with an off-white hoodie and some grey joggers for the ultimate casual look.
3. Athleisure wear
Keeping effortless and performance in mind – athleisure wear is all about combining performance with comfort. Opt for soft, premium sweatshirts and pair them well with fitted joggers and a bomber jacket. Finish off the look with sporty shoes for a modern athleisure look.
4. Streetwear
This kind of style has been evolving for decades now. The central piece is the pullover hoodies that have been inspired by music, art and performance. It's probably the most inspired style in the history of fashion. Don this style by opting for a printed or logo hoodie and pair them with relaxed joggers. This style is dominated by the skate culture, making it versatile, edgy, and uber-cool.
5. Sporty Look
Rocky Balboa is probably the man for this particular trend. Think sweatshirts with hoodies that allow space for rigorous performance and building strength. This kind of style requires properties like colour retention and body-flattering silhouettes for better results during your performance. Hit the gym in this trend. The better you look, the better you'll want to perform.
DaMENSCH believes in trends that never fade off. Trends that help every many portray their most authentic self. For smart casual and comfortable wear buy Hoodies & Sweatshirts online at DaMENSCH.