DaMENSCH Value Deals - A Comprehensive Guide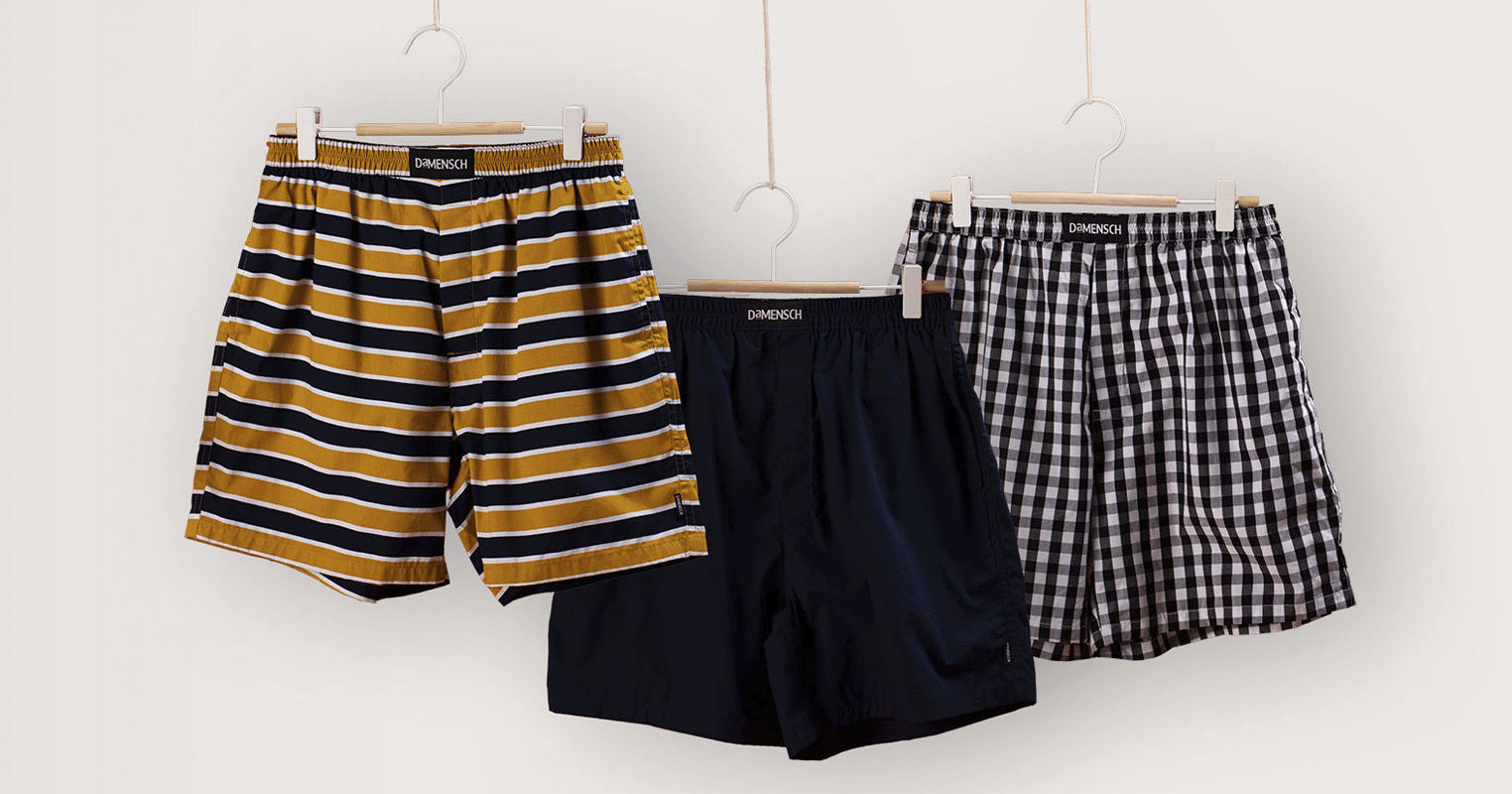 Buying innerwear is the kind of purchase you do once in a while. It's sort of like stocking up on food — you need it every day, and you don't want to run out. That's why innerwear is something you have to buy in bunches. Nobody has ever bought a single pair of boxer briefs, it's always multiple pairs. It's always a long-term commitment. Like all good things, DaMENSCH's innerwear also comes in twos and threes. Here's a look at all the different value deals and combo offers on the website.
Value Deals and Combo Offers – How Do They Work?
A value deal is basically a discounted price on multiple items of clothing. A men's underwear combo offer is always a great value deal — it's when you can buy multiple numbers of the same item at a discounted price. Today, combo offers for men's clothing have many good deals that are stylish and worth your penny. Men's underwear combo offers often apply to things like underwear and vests. More often than not, they come in packs of twos and threes.
On the DaMENSCH website, there are various types of value deals and offers. There are always value deals going on in the outerwear category. Currently, in the outerwear category, there is a combo offer on Better Basics T-Shirts. You can grab a pack of 2 for a discounted price. To access the value deal, navigate your cursor to the top of the screen in the menu bar, hover on the 'Shop' tab, and click on 'Offer Packs' in the drop down.
There is also a combo offer on many different types of underwear. In the innerwear category, there are brief packs, trunk packs, men's vest combo, boxer shorts packs and inner boxer packs. All of these different packs have a discounted pack offer going on them. Of course, the level of discount varies according to which day you visit the website. In this case, visiting the website regularly helps to keep track of the best rates. If not, subscribe to our push notifications, SMSes or e-mails to keep track of sales and discounts. This is in addition to a discount for first time spenders and free delivery.
Things to Keep in Mind Before Spending
Before you splurge on underwear, there are a few things to keep in mind to ensure that the money is spent wisely. There are many different kinds of underwear and not all of them suit everyone. Different folks, different strokes.
To begin with, the first factor that determines which innerwear you buy should be functionality and comfort. Are you looking for more support in your underwear, or breathability? In the support-breathability axis, briefs and boxers fall on opposite ends. Briefs are compact and perfect for providing support to your core. This might be of help if you're someone who lifts heavy weights at your workout, for example.
By contrast, boxers offer maximum breathability. If you live in a hot region, these are your ideal choice because they keep you cool. Boxers also offer the added benefit of being a good piece of loungewear, especially in the summer. That's why this author believes that no matter what your underwear preferences might be, it doesn't hurt to own a pair of boxers. If nothing else, you can pair these with DaMENSCH Neo-Skin vests for an ultra-comfortable sleepwear combo in the summer.
For those who want the best of both worlds — support and breathability, boxer-briefs and men's trunk combo are the best choices. With a front flap for easy maneuverability, and with the same moisture-wicking and anti-bacterial properties that make the briefs, and men's brief combo offers a hit, these are great choices for those who want a balance between support and breathability.
Our Shipping, Return and Exchange Policy
At DaMENSCH, we take your comfort seriously — and this attitude is reflected in our shipping, return and exchange policies. We offer free shipping for our products and work hard to ensure that your order will always reach you on time. You can track your order on the website, and if in any case it is delayed, you can contact our customer service team to get more information on why this might be the case.
DaMENSCH also offers a 30 day try on guarantee. We take our vow of comfort extremely seriously, so if you don't like your first innerwear, or find it uncomfortable for whatever reason, just let us know! For our first time buyers, we will send you a different size or color. If that doesn't work out, we can issue you a full refund. The best part? No return is required if used. To avail this, write to us at [email protected] within 30 days from delivery.
For our Constant 500 Day Collection, we also have an exchange policy. The concept is simple: we offer a 500 day warranty. In case there is any wear and tear in your product during regular use, we will replace your product for you. Please note that this is only applicable to products that undergo wear and tear during regular usage, and do not cover damage caused by bleach, heat, colour mixing, or tears and snags caused by external objects. To claim the warranty, please write a mail to [email protected]. Please send pictures of the defective item, specifically the areas of defect. Also, provide the proof of purchase along with the date and your contact information.
Conclusion
In the realm of consumer goods, knowledge is power and we hope that this article will help you make fulfilling underwear and apparel purchases on our website. We take comfort seriously, and in case you think there is any information that has been missed out, do drop us an e-mail.
Frequently Asked Questions
When would the DaMENSCH men's underwear combo offer be available?
Combo offers are running on the website under various categories very often. Chances are, there is a combo offer going on right now. Please visit the DaMENSCH website for further information.
Does DaMENSCH allow coupon piling on the combo offer?
No, DaMENSCH does not allow coupon piling.
Is free shipping available from DaMENSCH?
Yes, free shipping is available on all our products.