How to Find The Right Size For Brief Underwear For Men?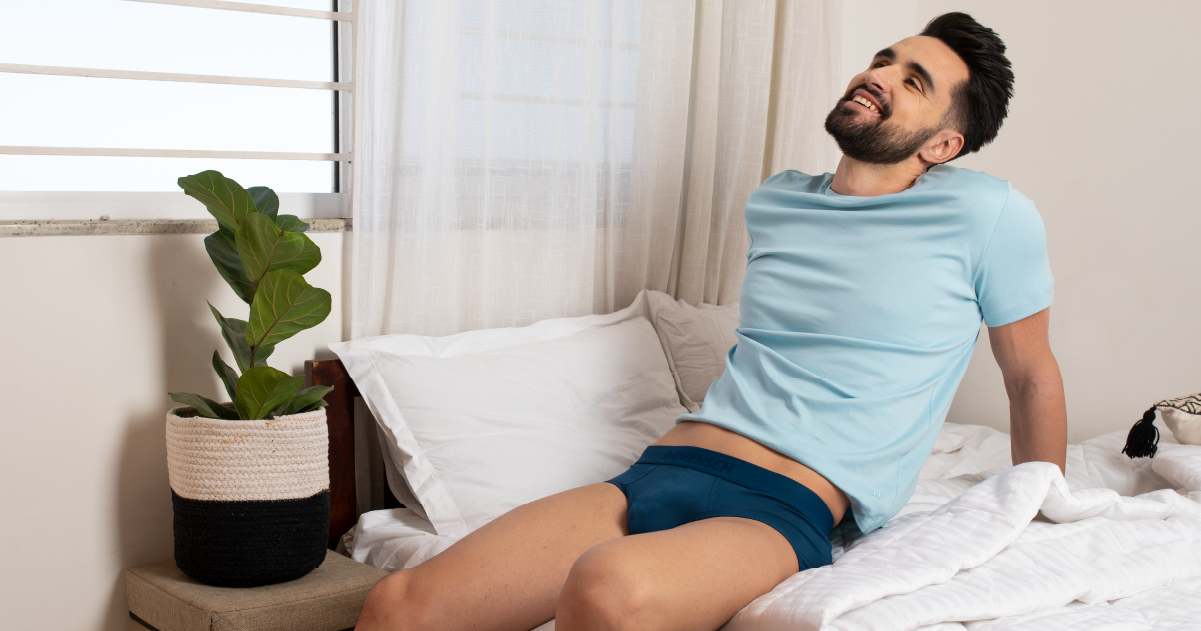 Finding the perfect fit when it comes to brief underwear for men is essential for comfort and confidence throughout the day. Men's brief underwear, known for its classic and supportive design, continues to be a popular choice for many. However, determining the right size can sometimes be a challenging task. In this blog, we will explore how to explore the correct size for men's brief underwear.
Importance of Proper Size for Mens underwear Briefs:
Wearing the right size of brief underwear ensures optimal comfort, prevents discomfort or irritation, and allows for freedom of movement. Ill-fitting underwear can cause chafing, ride up or sag, and even affect your overall posture. Hence, it is crucial to invest time in finding the size that suits your body shape and measurements.
Using the Brief Size Chart:
One of the easiest ways to determine the correct size for men's brief underwear is by referring to a brief size chart. These charts provide a comprehensive guide to help you find the perfect fit based on your waist size or hip measurements. At DaMENSCH, we are a leading brand in men's underwear, provides a detailed brief size chart on their website, making it easier for you to choose the right size.
Measuring Your Waist and Hips:
To ensure accurate sizing, it's important to measure your waist and hips correctly. Using a measuring tape, measure around your waist at your natural waistline, which is typically above your belly button. For hips, measure around the fullest part of your buttocks. Once you have these measurements, refer to the brief size chart to identify the size that corresponds to your measurements.
Benefits of DaMENSCH Brief Underwear Collection:
DaMENSCH understands the importance of providing high-quality, well-fitting brief underwear for men. Their collection of brief underwear offers a range of sizes and styles to cater to different body types and preferences. With the commitment to comfort, style, and durability, DaMENSCH ensures that you not only find the right size but also experience the ultimate satisfaction in terms of fit and quality.
Exploring Different Styles Based on Inner Size Chart:
Based on the inner size chart, DaMENSCH also offers trunks underwear, and boxer underwear that you may choose as per your body type. Trunks provide a more modern and snug fit, featuring shorter leg lengths while maintaining the classic brief design. If you are unaware of how to choose the right underwear for your body, Read Best Mens Underwear as per Body Type
With Damensch, you have the option to choose between classic briefs and trunks, both crafted with meticulous attention to detail and comfort. If you're still unsure about your size or have any questions, visit DaMENSCH for more such blogs.
Conclusion:
Finding the right size for men's brief underwear is crucial for comfort, support, and overall well-being. Damensch, with its extensive range of sizes and commitment to quality, ensures that you can find the perfect fit. By using their brief size chart, measuring your waist and hips accurately, and exploring their collection of classic briefs and trunks, you can confidently choose the ideal size for your body. Trust Damensch to deliver comfort, style, and satisfaction, allowing you to embrace each day with confidence and ease.