The Future Of Men's Essential Wear Industry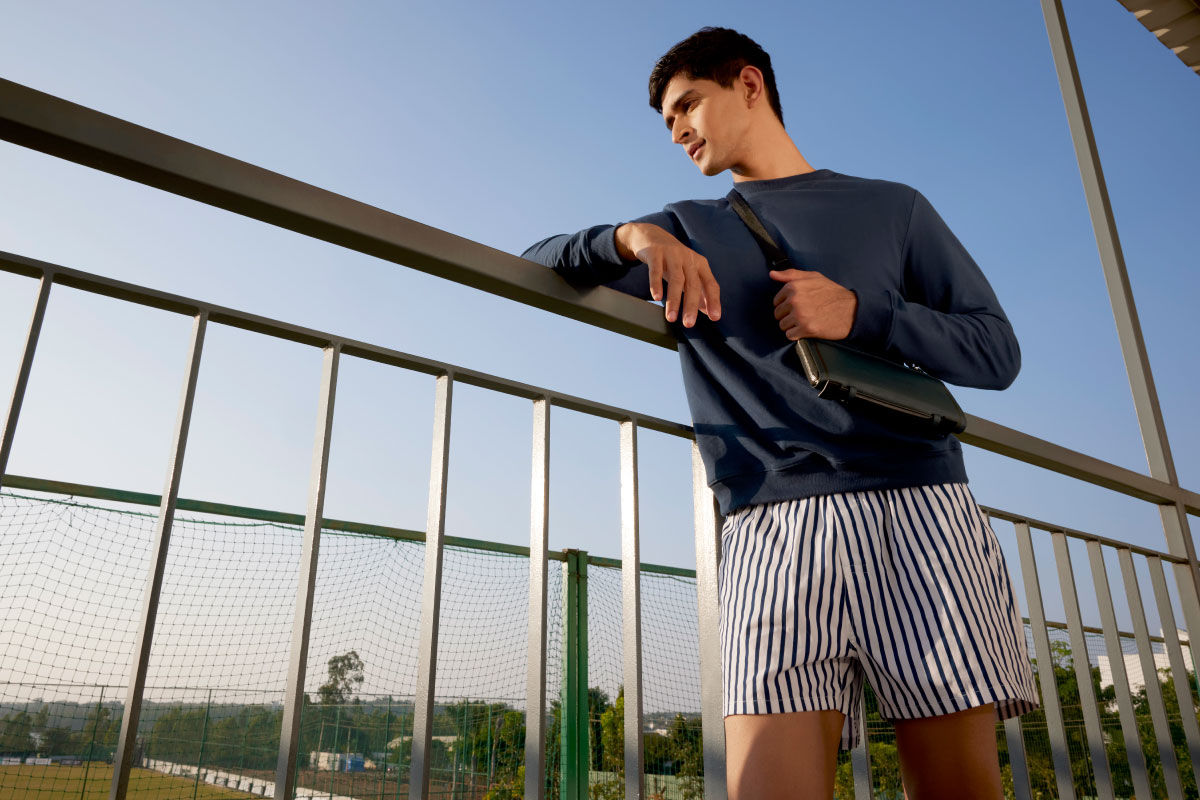 Men's essential wear has been rapidly growing due to multiple setbacks leading to work from home, while comfort, convenience and the shift towards circularity are other steady trends.
For decades, the apparel industry has been primarily driven by women. In recent years, however, the wheel seems to be turning steadily towards men, as they pay more attention to the best dressing styles for men and the products they buy.
Earlier, men were not too concerned about the finer details of their purchased products. Today there is greater awareness about colour, comfort, texture, durability, style and other elements, with some of these trends accelerated by the pandemic.
Varied Trends and Influencers
The apparel industry has been one of the hardest hit by the coronavirus outbreak. Considering the uncertainty and economic impact, consumer sentiment shifted to largely buying essential items. With work-from-home (WFH) restrictions prevalent pan-India in 2020 and part of 2021, the emphasis has turned to essential wear while avoiding or minimising travel wear.
Since in-store visits were heavily curtailed, most men began purchasing essential wear online. As the second wave of the pandemic remains ongoing and a third wave is also expected, the trend towards digital shopping will continue in the coming quarters. Even as the digital sales momentum endures, legacy retailers are taking all precautions to make consumers feel safe and secure during in-store shopping.
Meanwhile, men's demand for essential wear such as boxers is rising as these are worn for long hours, sometimes throughout the day due to WFH. As a result, the men's essential wear segment is growing at a faster pace. Moreover, the products are being bought both via online and offline avenues.
Unlike other categories, retailers are also noting the trend for innerwear and stocking up accordingly. Besides, there is an increasing preference for athleisure wear. As the pandemic prompted people to stay indoors most of the time, their preferences shifted from formal, occasion wear to comfort clothing categories, including athleisure wear.
Overall, the sales data reflect the dip in demand for garments. As per a Boston Consulting Group report, the country's apparel market dropped 27% to INR3,022 billion in 2020 from INR4,129 in 2019. The report observes that comfort garments such as athleisure wear are seeing major traction because of WFH and consumers' fitness needs.
Another factor is that the influencer's role in traditional media stands diluted in this segment after the pandemic outbreak. With the rising influence of online channels, including social media, the shift towards informal and comfort wear has become more pronounced. Given these tailwinds, the BCG report expects the athleisure wear segment to record a 20-25% CAGR in the next five years.
Moreover, the report notes there is a 1.2x spike in e-commerce buyers in this segment as more consumers that are affluent are shifting to online purchases of clothing. Consequently, while barely 7% of well-heeled shoppers purchased garments online earlier, the number has presently touched 10%.
Socioeconomic Drivers
Whereas these aspects are linked directly to consumer comfort and shopping preferences, other socioeconomic drivers need a mention too. With climate change resulting in numerous outcomes raging across the world, consumers globally are becoming more conscious of sustainability issues. Taking cognisance of this and the impact it can have on brands that don't practice sustainability, companies are gradually transitioning towards a circular business model to promote a sustainable future.
Despite circularity being an imperative, a McKinsey report reveals that though production volumes have been growing annually by 2.7%, less than 1% of these products are recycled into new clothing. Yet, the top brands worldwide are pushing the circularity revolution from the drawing table to online search filters, intent on leveraging the market opportunity ahead of other players.
By deploying a circular model, apparel companies seek to minimise their impact on the environment. This is achieved via a range of strategies to limit waste by utilising all resources more efficiently and encouraging customers to do the same. The report believes that in 2021, where the fashion fraternity is concerned, circularity will move from the fringes towards the mainstream.
Nonetheless, the transition towards a circular business model won't succeed without industry-wide backing. Where this is concerned, there is a long way to go. For example, almost 12% of fibres are currently discarded on factory floors and one-fourth of garments are unsold, defeating the purpose of circularity. The World Economic Forum discloses that the industry is responsible for about 5% of global emissions while the equivalent of a truckload of clothing gets incinerated or burnt every second.
Regardless of such hurdles, the transformation in consumer attitudes will provide the main impetus for circularity. The McKinsey report states that its recent survey showed 60% of consumers consider environmental impact as a major factor influencing their purchase decisions.
Therefore, it will be in the interests of the apparel industry to follow the multiple 'Rs' of circularity – reduce, refurbish, recycle, resell, rent and repair. In the years ahead, circularity will undoubtedly emerge as one of the key business drivers in the clothing industry, including men's essential wear.