Decoding the Dynamic Trends in Menswear Fabrics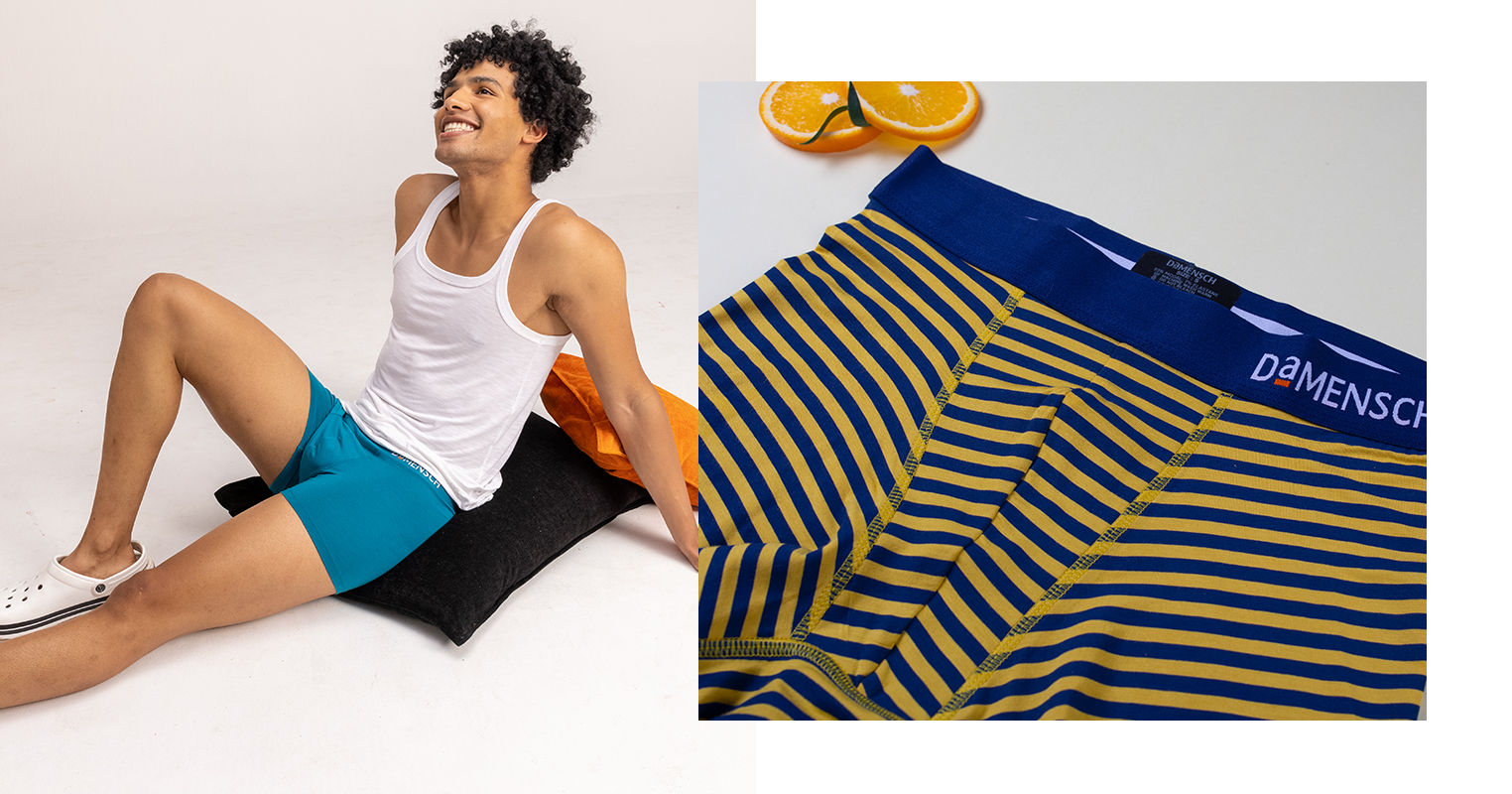 Men are nowadays more conscious of the fabrics they wear, leading to vibrant changes in the quality and choice of materials available.
For long, men's fashion played second fiddle to women's wear. In recent years, however, this has been changing as men no longer hesitate to wear chic clothes.
Men's sartorial sense is being highlighted in periodicals, portals, and screens. Some of this is driven by cinema, cricket, and celebrity role models, be it Ranveer Singh, Virat Kohli, Dhoni, or others. Though some abhor Ranveer's fashion sense and others adore him, one cannot deny the influence he exerts in nudging Indian men to express themselves through their attire.
But currently, fashion is not restricted to garments such as Fitbit, fancy wristwatches, footwear, eyewear, cufflinks, caps, and pocket squares are all part of the male fashion ensemble.
The Significance of Shirts
Whatever the accessory or style statement, one thing has largely held its importance in the changing dynamics of male fashion – menswear fabrics. Here, one of the core elements of men's shirts. Whereas trousers, jeans, jackets, suits, and allied accouterments all have their role to play in boosting male vanity, shirts hold pride of place in making or marring a man's look. Some elaboration will substantiate the role that shirts play.
Shirts can be categorized as premium, formal, casual, or occasional wear. Here, the fabric plays a crucial role, particularly in readymade garments. The fabric is also a determining factor in the selection and purchase decisions. To conform to functional and aesthetic norms, the right fabric is critical. Herein, the standards for shirt fabrics are contingent on elements such as fashion trends in menswear, consumer preferences, design, market profile, and price.
The fabric type is especially essential because it offers men the right material that complements their lifestyle. Patterns and colours apart, the fabric provides shirts with diverse textures, giving wearers a different feel with each material. Consequently, when buying shirts, men choose as per the design and fabric.
A shirt created from the right fabric can transform a man's look and wardrobe. The appropriateness of specific shirts as per the occasion, whether work, leisure, or business, can complement a person's frame as well as the purpose. Excellent shirts add extra charm even to suits with dull colors. Given the wide choice of readymade garments, the practice of using custom-tailored clothes has fallen substantially over the decades.
The Rise of Traditional Fabrics
As a result, numerous domestic fashion brands are making their presence felt. The receptivity towards Indian fashion labels has led to the rediscovery of traditional fabrics such as khadi and linen. Once considered a fabric for not-so-well-heeled people, including activists, journalists, and social workers, khadi is now perceived as cool, comfortable, and classy after top Indian designers began using it. These include Ritu Beri, Anju Modi, Sabyasachi, (late) Wendell Rodricks, Rohit Bal, and others.
Whatever the season, khadi suits every situation. During hot summers, the fabric imparts a cool feeling while it makes one feel comparatively warm in winters. With khadi presented in a new avatar, Indian men are proudly wearing garments made from this material.
It is the same with linen, a fabric not particularly popular earlier since it is prone to wrinkles, just like cotton. But its benefits are now recognized globally. Compared to cotton, linen is cooler, more so in humid regions, as it absorbs more water and still feels dry. Moreover, linen is more durable and stronger than cotton. Being more expensive, clothes made from linen are crafted better. This makes them feel more comfortable, imparting a classy and premium look even when somewhat crumpled, unlike cotton. In fact, wearing a linen shirt is a fashion statement in itself.
Why Cotton Counts More
Nonetheless, cotton rules the fabric firmament since it has multiple advantages such as the ability to insulate and control moisture as well as ensure a sense of comfort. It's also weather-proof, durable, and hypoallergenic (relatively unlikely to trigger an allergic reaction). Being naturally absorbent, it keeps the wearer dry without perspiration showing up as with synthetic fabrics.
There are other fabrics too with their niche in men's fashion wear, such as Tencel. While its properties are similar to that of cotton, it offers better breathability. Yet, cotton accounts for 85-90% of fabrics for premium formal shirts, wherein 80% of design fabrics share constitutes stripes and the rest is primarily checks.[1] For formal shirts, 100% cotton is typically favoured due to the higher comfort levels. In the casual category, cotton comprises 80-85%. Unlike other segments, bold and bright colours dominate here. For occasional shirts, fabrics such as cotton, linen, polyester, and polyester blends are all used, although cotton remains most popular.
Today, the plethora of choices is letting Indian men express themselves more freely. But some industry analysts believe that Instagram, Twitter, Facebook, and other forms of social media are also driving men to spruce up their looks and clothes. Whatever the reasons, it's clear that men are keen to keep pace with the latest fashion trends in menswear – just like women.