The Best Mens Underwear Brands in India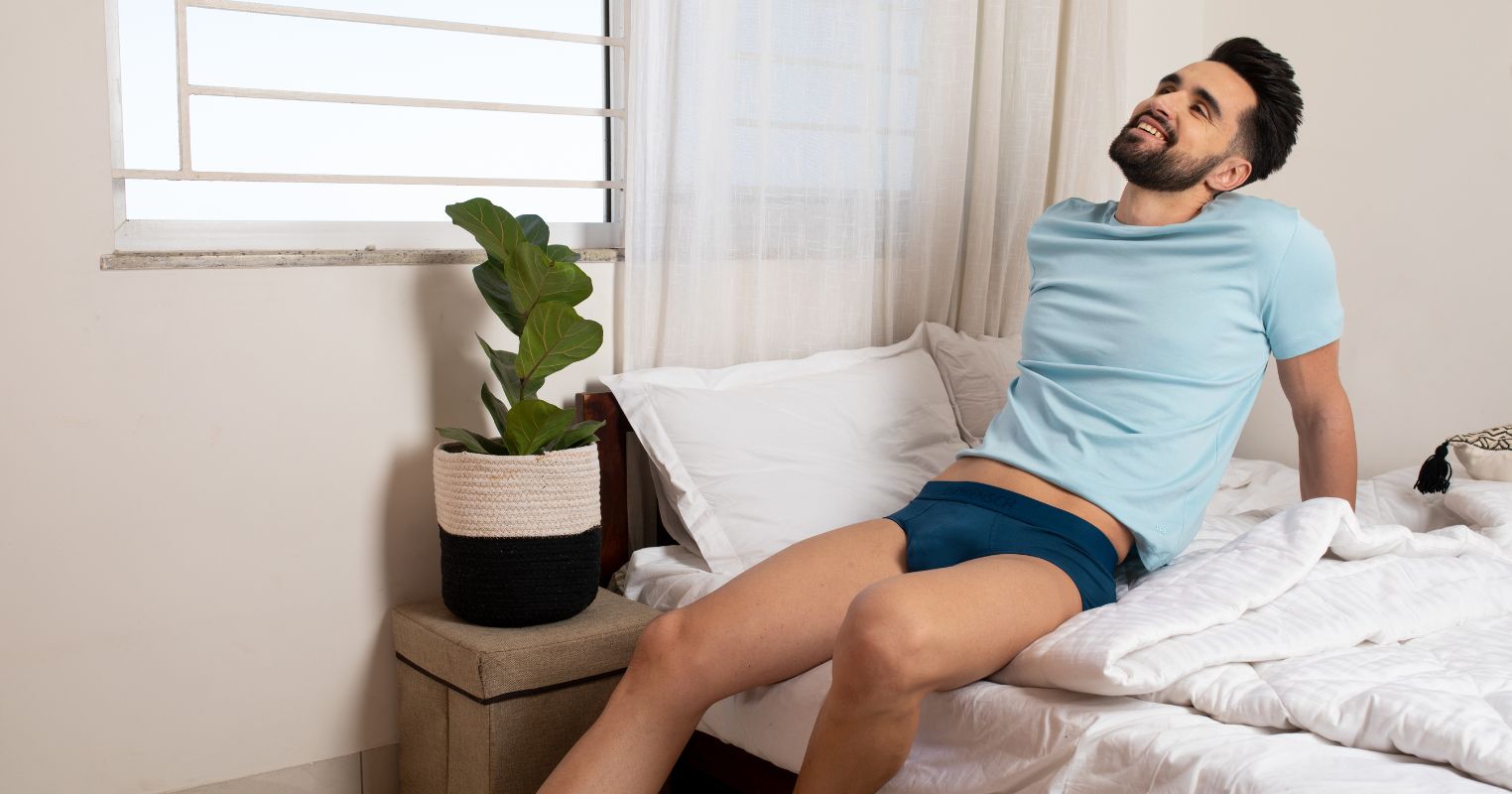 The best mens underwear brands in India is a highly subjective opinion. One wouldn't necessarily give much thought while choosing underwear- choose it, wear it, wash it and repeat it but is it really as simple as we think it is? Most men prefer to wear the same kind of underwear they've been wearing ever since they were a kid which indicates that you never really had the chance to choose between what works best for you and what you've been just wearing without proper knowledge. Fortunately, as time changed, men have started to understand their personal preferences and the importance of comfort that comes along with it.
Based on the market's requirements some of the best mens underwear brands in India are available on online shopping platforms along with some multinational brands. Thanks to stiff competition in the market, underwear brands and companies have stepped up their game like never before and the market is flooded with options that most men could feel new too. It is about time you step out of the 'I've been wearing this my whole life' shell and finally find the perfect fit that lies outside this shell. For starters, there are many different types of fits that are available between boxer and brief — including boxer brief, men trunk, mens underwear briefs and inner boxer, to name a few.
How to identify the best mens underwear brands in India?
The market is huge when it comes to the best mens underwear brand, provided the number of competitors. Now that we have mentioned the possible brands ahead in the competition, the question is how to choose the best men's underwear brand- the one that makes you feel the most comfortable. To come to an answer to that question here are a few things you can follow:
The first thing to keep in mind is that you should choose an underwear based on your body type and preferences, the one you feel the most comfortable in. It's always a tug of war between support and breathability, with boxers and briefs having equal winning points in both. It is on you to make a considered decision based on your preference and how comfortable you feel with either of them because you will be the one who has to wear it every day.
The second thing to keep in mind is that there is no rule that you have to stick to only one type of underwear. It is normal for people to own two different types of underwear which they can preferably choose between, depending on the occasion and how they feel. For example, many people prefer to wear something like briefs or trunks underwear while working out, because they provide support which is important during a workout. Once you're done working out, you can always switch to boxers later!
The third and most important thing is to consult the size chart and understand the wash care before you buy your underwear. Choosing one size larger than your usual size is never a wise choice and going smaller can irritate you. Different brands have different brand sizes so make sure you know your real size well. Once you have chosen a pair of underwear that works perfectly for you, it is also important to show it proper care during the washing and drying process. Use a mesh pouch to wash your underwear and make sure you use a gentle cycle.
The best men's underwear is the one that gives you comfort, and breathability and fits you perfectly. In the sea of all the available underwear brands in India, the one that fits all three criteria wins the race and our brand DaMENSCH is no exception!
Things to consider while shopping from underwear brands in India
1. Size and Fit- both to your preference
When it comes to size and fit, we are aware that every man has his own preferences. We make underwear for everyone, not just for the ideally proportioned male models you happen to see on advertising screens. DaMENSCH has a vast range of options from which men can choose depending on their underwear preference, including boxer short, inner boxer, brief underwear, boxer brief, trunk underwear– the one which is specifically designed with a quick dry formula for men who enjoy a good workout.
2. Underwears to keep you fresh all-day
In a tropical country like India, we've all experienced days when we wish we could use a change of underwear especially when things get all hot and sweaty. Thankfully, we care about your comfort the most and as a brand, our Deo-Soft collection of underwear ensures that you stay fresh all day. Our briefs and trunks are made from a mix of Supima cotton and micro modal, making them extra moisture-wicking and very soft. They are also equipped with a Deo-Mesh that keeps you dry and fresh. This ensures that your day is a little more comfortable, even when the environment could feel like burning hell.
Must Read: Bacteriostatic Innerwear: A Deep Dive
3. Super soft fabrics
As a brand that aspires to be the best underwear brand for men in India, softness is something that we simply cannot compromise on. As mentioned earlier, we don't use regular cotton in our Deo-Soft collection of innerwear. We use world-class Supima cotton, which is more robust, softer, and sturdier than regular cotton. Grown in America, this unique type of cotton has longer fibers than regular cotton. The average Supima cotton fiber is 1.5 inches long, while standard cotton fibers are only an inch long. This ensures that the clothes made from Supima are resistant to being worn out, sturdy, and absorbing more dye. They're also extremely comfortable. Our boxers are also made from ultra-light Deccan cotton, making them the ideal clothes for lounging. Just like the name suggests, they are light like a Breeze.
Also Read: Best Men's Underwear – Shop for Every Body Type
Conclusion
We hope by the end of this blog you get an understanding of men's underwear brands in India and how you find your perfect fit among them. We at DaMENSCH know every man's priorities and have pledged to serve them to the best of what they deserve. Whatever your personal preference says, DaMENSCH would be happy to serve them all.