How to Choose Men's Best Boxer Shorts in India?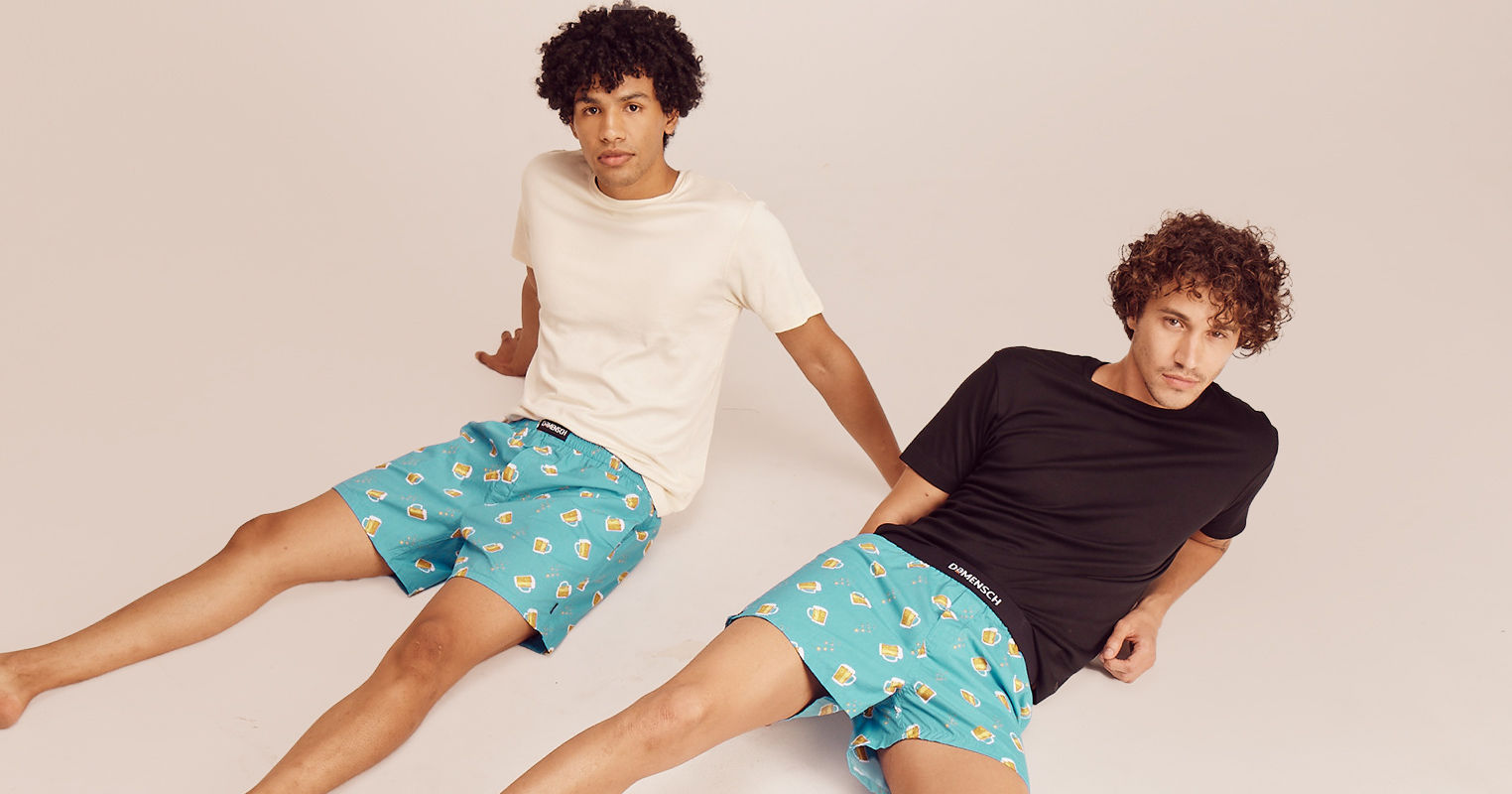 The most popular kind of underwear for men is a pair of boxers. They are adaptable, practical, and comfy. Boxers come in a variety of designs and hues so that you can pick the perfect pair for yourself.
It's important to keep in mind that your underwear must be both comfy and fashionable when making your selection. Because they can be tucked into any outfit and still look beautiful, boxers are a terrific option. Even dress pants or denim can be paired with them for a more laid-back appearance.
Here are some recommendations for choosing the

best boxer shorts in India

:
Take your Lifestyle into Account-
You want your mens cotton boxers to be comfy and long-lasting if you wear them daily. For instance, purchasing synthetic materials like spandex and polyester makes sense if you're a sportsman or routinely work out. As these materials are light and flexible, they won't add bulk to your midsection or increase your body temperature while engaging in vigorous activities like running or participating in sports.
Natural fibres like cotton will be more suitable for your needs if you spend most of your time working at a desk or unwinding at home in front of the Television. They do this by draining moisture away from your body rather than pressing it against your skin, which keeps things cool and dry.
Go with traditional hues-
Mens printed boxers are available in many hues and designs to suit every preference. But there are certain fundamental guidelines to remember when selecting your go-to pair of underwear:
Black boxers are timeless and traditional, so they are always in trend. Black shoes are always helpful because they go with everything. Furthermore, stylish and appropriate for any event, white boxers. These are excellent if you want to highlight your body type.
Another fantastic colour is blue which works well with everything and is simple to mix with other pieces in your outfit.
Search for an Ideal Pouch Area-
Because your genitalia rests in the pouch when you wear mens cotton boxer shorts, this region must be cosy and supportive enough to prevent your manhood from rubbing or pinching while exercising.
A decent fit will help prevent your lads from moving around excessively when you're moving or working out hard. Ensure there is enough space in the back, so nothing becomes uncomfortable, tucked between your cheeks when you sit, and enough space in the front so everything remains in its position.
Observe the washing directions-
Although you would believe that all clothing can be cleaned in cold water and dried on a hanger, this is not true of boxers. You must always adhere to the washing directions on your underwear tags since the elastic of the waistline and leg bands is crucial for convenience and support.
Some brands advise washing them by hand or using only cold water and gentle cycles in the washing machine. Also, they advise against using an iron to dry them because doing so will eventually cause their flexibility to be compromised. While air drying is okay if you need a rapid wash cycle, other manufacturers advise machine washing in cool water.
Consider Leg Length-
Before purchasing the most comfortable boxers, it's necessary to consider the length of your legs because they come in various lengths. Too-long boxer shorts may gather around your ankles, which is uncomfortable and unattractive. When worn out publicly or at home, excessively short boxers could reveal more skin than you feel at ease.
Conclusion:
Every man has different tastes in the best boxer shorts in India, and picking the best pair depends on those preferences. Some men prefer boxers with a zipper, while others do not wear a pouch that makes them look bigger. While some people enjoy the style and feel of traditional boxer shorts, others opt for briefs.