5 Cool Ways on How to Style Vests this Summer!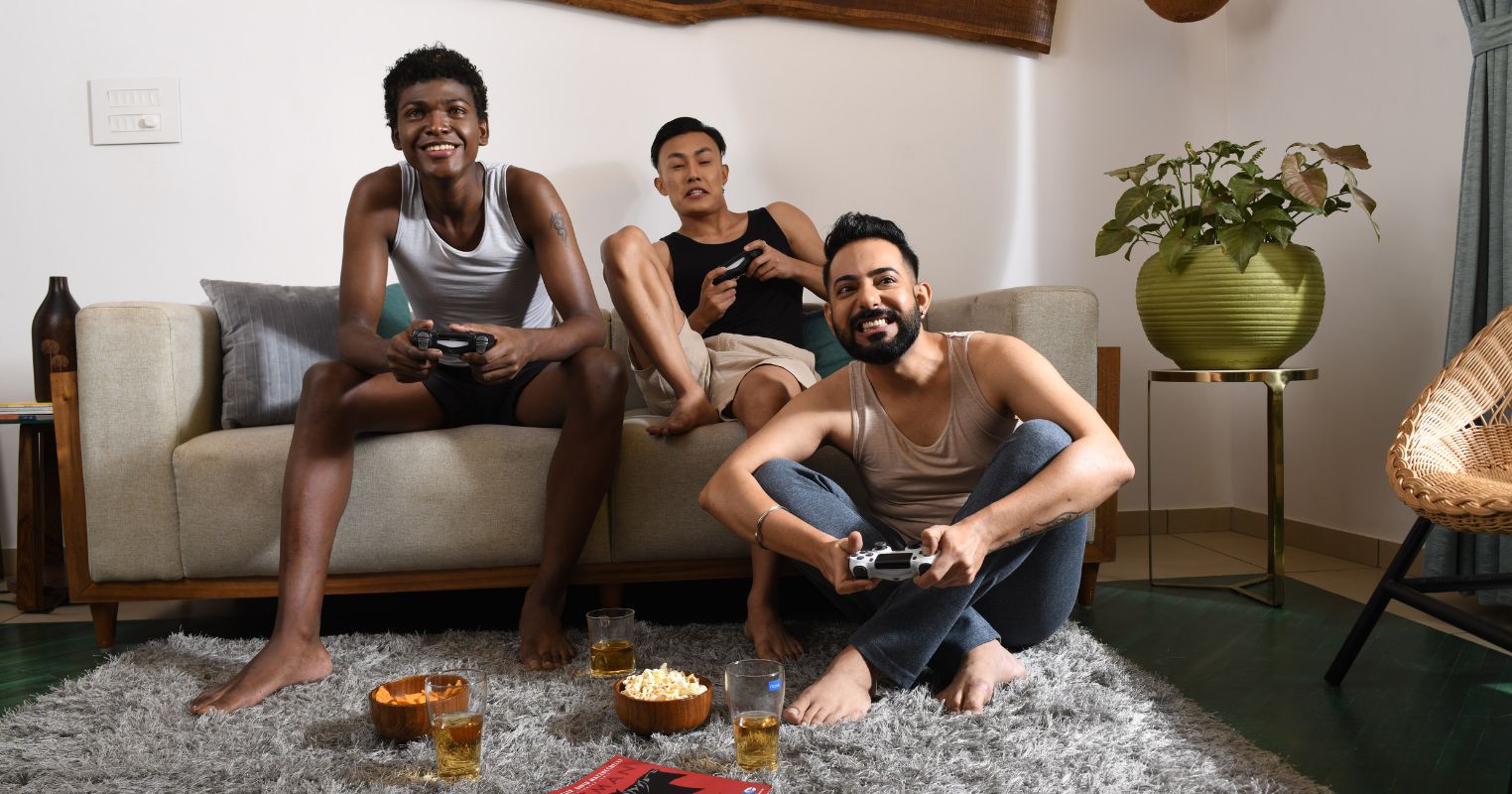 Men's vests are gaining huge popularity as every year outfit trends start shifting towards casual and business looks, with men being more comfortable in this kind of fashion. And, while they always want to express their personality, they also want to look stylish!
Vest are quickly becoming popular in men's fashion, through their versatility and practicality. From an ordinary vest, you can wear it with shorts, a convertible jacket and even a pair of sneakers or boots. You can also try a long men vest over your favorite shirt with shorts or even jeans on the weekend.
Throughout the evolution of men's fashion, the approach of vests has changed drastically. A vest can be styled in different ways for multiple occasions. This summer let's learn how to style vests and make them attractive for innerwear as well as loungewear.
Here's How to Style Vests for Men
Pair it with Plain or Printed T-shirts
Traditionally, vests were worn under the shirts to protect them from sweat and deodorant stains. Are you looking for an answer on how to style vests? Don't worry; you can easily strike the perfect balance of age-old tradition and new-age style if you accessorise your regular fitted vests and pair them with a slightly loose plain or flannel shirt. Leave all the buttons open, of course! The layering combination is a great pick for casual meetups with friends and family. Most types of vests are produced in plain white, cotton with no good texture. We recommend affordably and expertly crafted colourful neo-skin bamboo vests made with 93% bamboo rayon and 7% spandex to ensure comfort, support, and longevity.
Pair it with Linen Shorts and Slippers
To give your vintage mens vest a stylish vibe, pair it with a pair of linen short for a casual day out. Throw in a funky pair of slippers and sunglasses to the mix and you are good to go for that quick shopping trip to the mall. Grab a few cold beverages on our way out and call it a day—with style.
Perfect for Gym and Workouts
Aside from the fashion aspect, vests are a popular fabric in the fitness domain. An excellent pick for working out at the gym, bicycle, hiking, jogging, and other athletic activities. Because it is sleeveless, it allows for easy arm movement, making it a good choice for sportswear. Vest are available as individual garments as well bundles. This way you can always buy a rotating bundle to use throughout the week or month.
Pair with distressed Jeans and Sneakers
Now, you may wonder whether you should wear a T-shirt with the mix. But that's the old you. The new you would want to show off all your hard work and the tireless hours at the gym by wearing a stylish gym vest men. This men's vest-style ensemble offers a timeless aesthetic with an effortless style.
Take your style a step further, and forget white! Vests are now available in different styles, materials, and colours. Explore your options and make a lasting impression by choosing a sturdy and reliable gym vest men.
Pair it with a Blazer/Denim, and Shoes
A perfect solution and something a little edgier to highlight your masculinity for a night out, pair your styling vests with your favourite pair of denim, a blazer, and add a fresh pair of shoes to mix. Wearing a men's vest is a good way to add confidence to your look. You can add more ruggedness to your look with a good-quality sports jacket as well.
So, if you're attempting to attract a woman's eye, having the proper cotton vest this summer will help you look more sophisticated and approachable.
Why choose DaMENSCH's Mens Vest?
When it comes to styling vests, they're making a comeback! The NEO-SKIN Bamboo Vest, the best type of vest with sustainable features is here to make Vests cool again for men. Literally! The fabric keeps you cooler in the summer and warmer during winter. Think of any issues you've had with men's undershirts in the past. We've troubleshooted them. We've designed the Bamboo Vest to be the only men's undershirt you'll ever need; a perfect solution to the dilemma of "how to style vests?"
THE ANSWER TO ALL YOUR DRESS SHIRT DILEMMAS: Our undershirt is made from an ultra-breathable bamboo material. The eco bamboo fabric works to keep you cool throughout your busy day, as it features; expertly crafted with 93% Bamboo Rayon and 7% spandex to ensure comfort, support, and longevity. Ideal for casual everyday usage, all-season wonder-wear. Made in India, for the World.
The DaMENSCH Hybrid Vest model is an absolute marvel of technology and fashion; a cut above the rest! We have valued our best-selling design with high-end fabric for added versatility and comfort. This vest is definitely going to spice up your life!