7 Wardrobe Winter Essentials for Men this Season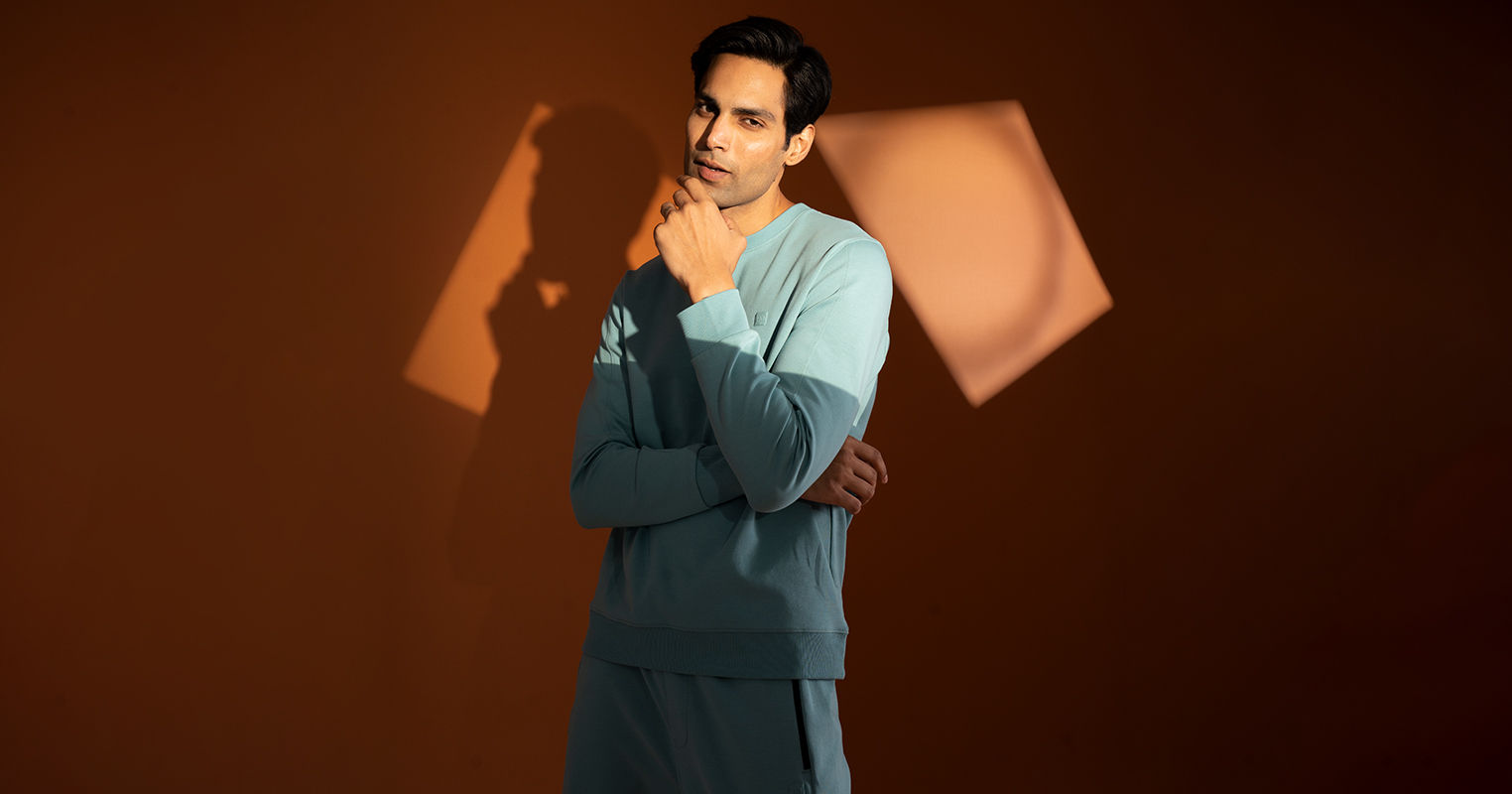 Winter is the best for all things celebratory, festive, and most importantly fashionable. Although chilly, winter is a beautiful time of year to celebrate, dress well, and have a good time. The best part about winter is layering your transitional pieces so you can be comfortable yet stylish in the most modern way possible.
Since 2018, DaMENSCH has been celebrating the most comfortable men. We believe that comfortable men choose to stay away from trends but rather create their style. Their confidence and persona rely on being their most authentic selves and carving a niche above all. DaMENSCH delivers comfort with the use of innovation because fashion that enables you to do more every day is a fashion that helps you grow a.k.a. your comfort zone.
So this winter, choose from endless minimalistic winter wear from DaMENSCH that makes every man comfortable, conscious, and confident.
Lists of Winter Essentials by DaMENSCH:
If you're in search of style inspiration and are clueless about winter essentials, here are some toasty and modern winter essentials for every man.
1. The Traditional Crewneck Sweatshirt
Did you know that Sweatshirts for men were created to replace itchy wool Football jerseys?
To avoid all the chafing and itchy details, Benjamin Russell designed an all-cotton jersey that seemed like a more reasonable and comfortable option at the time. From then on, a man's sweatshirt's cosy, versatile and durable factors changed men's fashion forever.
Over the years, the designs of the original crewneck sweatshirt have changed to fit society's trends.
Today, the crew neck sweatshirts live on but with a different take. Men's Sweatshirts are more loose-fitted, collarless, long-sleeved pullovers. The crew neck sweatshirt is the best form of winter cloth that has a blend of modern and traditional innovative design, making it stylish, smart, and comfortable.
A unique crew line sweatshirt is the 500-day sweatshirt; these are crafted with high-tech fabric making it colour retentive, interlock knit strength and lasts more than 365 days, guaranteed.
2. The Half-Zip Sweatshirt
Make an alluring appearance in half-zip sweatshirts that are the definition of modern style. Its unique features make a great way to layering with turtlenecks or wearing it underneath a bulkier jacket. Its style quotient meets the expectations of winterwear and style wear.
Switch up your style in these half-zip sweatshirts. Pairs well with jeans, joggers, trousers, coats, hoodies, beanies, etc. For a smart work look – Pair your half-zip sweatshirt with slim-fit black trousers, a brown belt, and a black turtleneck with caramel brown half-zip sweatshirt. You can also don an oversized trench coat over your outfit to accentuate your look during the colder seasons.
3. The Pullover Hoodie
Soon after the sweatshirt was invented, the winter hoodie came along. It's essentially the same thing but with a hoodie attached to it. Winter Hoodies are essentially dual wear – can be used for layering during the colder seasons or worn as a street style with a pair of jeans or joggers.
Originating in the 1930s in the U.S. for workers in cold New York warehouses, the winter hoody is probably the most popular and stylish streetwear known to men. Popularised in the 1970s, its main influence is from music, art, and culture in New York.
Tip: For a simple street-style look – opt for a pair of warm joggers with a full-sleeve t-shirt and wear a hoodie over.
4. The Textured Sweatshirt
Made with a premium waffle design, these 500-day textured sweatshirts are the classic twist to regular sweatshirts. Their unique waffle texture is made to stand out and looks effortlessly bold yet stylish on every occasion. They feature long-lasting colours that enables better colour retention. So that means no more fading! They also feature interlock knit strength for better grip and an enhanced look.
Textured sweatshirts are a style staple and an important winterwear essential. Want to know why? Not only can they double-shift and transition from day to night, but they are also a great way to make an effortless style statement in no time.
Tip: Try these unique textured sweatshirts with a collared polo t-shirt and some trousers for a smart work look. You can also throw on a leather jacket for an effortless look that's on everybody's radar.
5. The Joggers
If you're a man, you know you've probably worn this at least once in your lifetime. This is the one staple that is probably in every man's wardrobe. Known to be the most comfortable pants for loungewear and suitable for most occasions, these iconic joggers were invented in Australia as 'Track Pants'. Not only are they loose-fitted and made perfect for lounging, but they are also comfortable enough for high-performance tasks like cardio, running, gym, etc.
Opt for high-performance joggers that feature high-tech properties to own the perfect pair of joggers. For eg: The 500-day joggers are well-fitted, intensely soft, highly stretchable and quick to recover in no time. The unique premium blend forms a high-tech fabric, keeping it looking classy through numerous tasks and able to outperform all other joggers in the market.
6. The Sweat T-shirt
Ever searched for a t-shirt that was a perfect blend of sweatshirt and t-shirt? Introducing the Sweat T-shirt, the perfect winter essential for men made for 10C – 25C. Made with the perfect combination of a sweatshirt and a half-sleeve t-shirt, these keep you warm during the perfect weather when it's not too cold or too hot.
Sweat T-shirts are a new modern take and have already started making waves in the fashion world. These are reliable, stylish, statement pieces made for a comfortable you.
Don't like the hassle of carrying a sweater but also want to feel comfortable and warm in this fluctuating weather? Try the Sweat T-shirt for a relaxed and modern look. Don't think too much, get the most out of this trendy look this winter and make heads turn your way.
7. Pyjama Pants for Men
Don't think we forgot the ultimate winter essentials for men – The Pyjama Pants.
It's hard to find the right kind of pyjamas for men, especially during winter. At DaMENSCH, we've created the perfect mens winter pyjamas that are soft, stretchy, and made with premium cotton. What's better is that these unique blends are designed to be worn indoors and outdoors, making them a comfortable staple for men.
So kick back and relax and lounge in the pyjama pants or better yet go grocery shopping in these 2-way regular fit pyjamas.
DaMENSCH believes in trends that never fade off. Trends that help every many portray their most authentic self. To buy the best winter wear essentials for men, visit DaMENSCH and get comfortable.