Why DaMENSCH Mens Cotton Shorts Are The Best?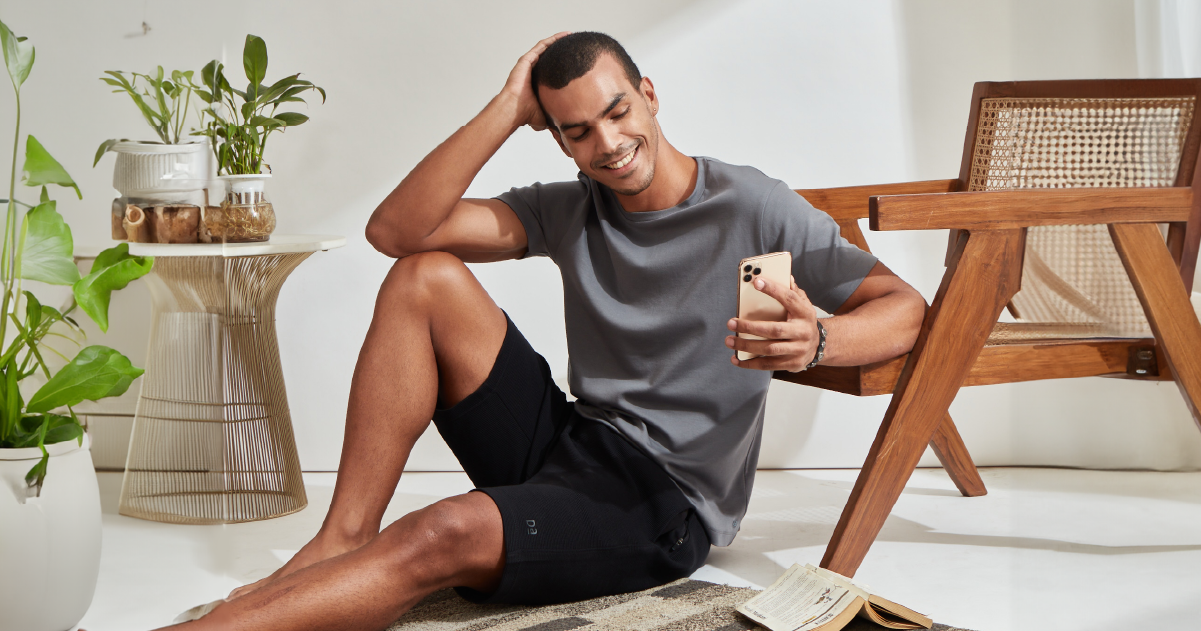 Finding comfortable and stylish clothing that fits well can be a challenge, especially during the summer season. When it comes to cotton shorts, one brand that stands out is DaMENSCH. Known for its high-quality materials and attention to detail, DaMENSCH offers the best mens summer shorts. In this blog, we will explore the DaMENSCH cotton shorts in India, with a focus on their exceptional features.
Features of DaMENSCH Cotton Shorts for Men
Now that we've covered the various avenues to find DaMENSCH cotton shorts for men, let's delve into the exceptional features that make these shorts a great choice:
Secure Zipper Pocket
DaMENSCH mens summer shorts come with a secure zipper pocket, providing you with a safe and convenient place to store small essentials like keys, cards, or cash. This feature adds functionality to the shorts, ensuring that your belongings stay secure while you're on the move.
Long-Lasting Colours with Zero Fading
Thanks to the use of high-grade dyes, DaMENSCH cotton shorts retain their vibrant colours for a long time. You can enjoy wearing them without worrying about the colours fading or dulling with frequent washing or exposure to sunlight. This feature guarantees that your shorts will maintain their fresh appearance, even after multiple wears.
Premium Cotton Shorts
DaMENSCH's commitment to quality is evident in their choice of premium cotton fabric for the cotton shorts. Cotton is known for its breathability, softness, and durability, making it an ideal choice for summer clothing. With DaMENSCH cotton shorts, you can experience comfort and style without compromising on quality.
Tips to Style DaMENSCH Branded Shorts for Men
When it comes to styling branded shorts for men, the key is to create a comfortable yet trendy look that suits your personal style. Here are some tips to help you style your outfits:
Relaxed and Casual Look
Pair your DaMENSCH mens boxer shorts with a loose-fitting fluid tee for a relaxed and effortless look. Opt for neutral or solid-coloured tees to create a versatile outfit. You can tuck the tee loosely into the shorts for a laid-back vibe. Complete the look with sneakers or sandals for a comfortable and casual ensemble.
Layering with Vests
For a stylish and layered outfit, consider wearing a vest over your fluid tee. Choose a lightweight and breathable vest in a complementary colour to your shorts and tee. This adds a touch of sophistication to your look while keeping it casual. Roll up the sleeves of your tee for a more relaxed feel and pair the outfit with canvas shoes or loafers.
Chic Tank Top Ensemble
To create a chic and summery outfit, pair your branded shorts for men with a trendy tank top. Look for tank tops with interesting patterns, prints, or textures to add some visual interest to your outfit.
Accessorise to Elevate the Look
Accessories can elevate your outfit and add a personal touch. A hat or a cap can complement your casual shorts and tops, while sunglasses and a stylish watch can complete the look. Play around with different accessories to find what suits your style and enhances your overall outfit.
Experiment with Prints and colours
Don't be afraid to experiment with different prints and colours when styling your DaMENSCH mens boxer shorts. Try pairing your solid-coloured shorts with a printed fluid tee or vice versa. Mix and match complementary colours to create an eye-catching ensemble. Remember to balance the prints and colours to achieve a cohesive and well-put-together look.
Play with Proportions
Playing with proportions can add an interesting twist to your outfit. If you're wearing loose-fitting casual shorts, try pairing them with a more fitted fluid tee or tank top. This creates a contrast and adds visual interest to your overall look.
Remember, the most important aspect of styling your DaMENSCH cotton shorts with fluid tees, vests, and tank tops is to feel comfortable and confident in what you're wearing. Experiment with different combinations, embrace your personal style, and have fun creating versatile and trendy outfits.
Conclusion
Finding the right cotton shorts in India is no longer a challenge, thanks to brands like DaMENSCH. By exploring online shopping platforms, visiting the official website, or checking physical retail stores, you can easily discover a wide range of DaMENSCH cotton shorts. With features like secure zipper pockets, long-lasting colours with zero fading, and premium cotton fabric, these shorts offer both functionality and style. Embrace comfort, confidence, and fashion with DaMENSCH mens boxer shorts for your summer wardrobe.
You can wear these shorts anywhere just make sure to style them right with style tips mentioned above. Follow DaMENSCH for more such blogs!