Why DaMENSCH All-Degree Pique T-Shirts are the Best Travel T-Shirts?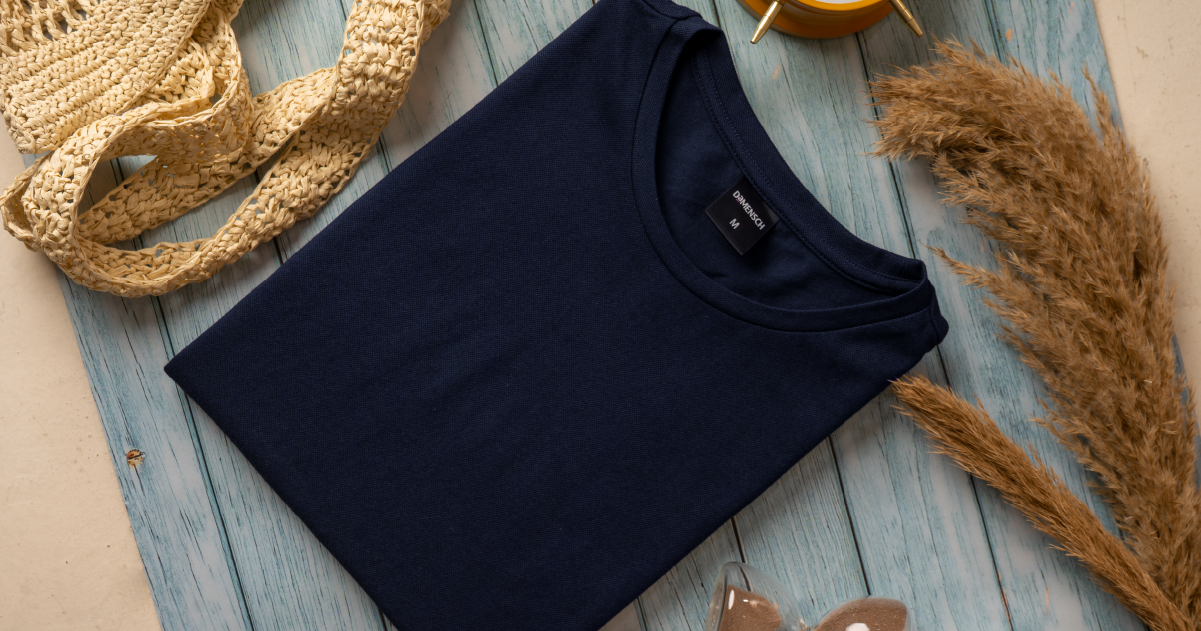 When it comes to travel, comfort and style go hand in hand. Whether you're exploring a bustling city, trekking through exotic landscapes, or lounging on a tropical beach, having the right clothing is essential. In this DaMENSCH blog, we'll delve into the reasons why DaMENSCH Pique T-Shirts are the ultimate choice for travellers, providing both comfort and style. From their lightweight design to their sustainable fashion practices, DaMENSCH Pique T-Shirts are truly the best travel t-shirts you can find.
Pique T-Shirts: The Best Travel T-Shirt by DaMENSCH
Light T-Shirt & Breathable:
One of the key features of DaMENSCH Pique T-Shirts is their lightweight construction. Made from high-quality pique fabric, these travel t-shirts are designed to be airy and breathable, allowing optimal airflow even in hot and humid climates. The lightweight nature of these t-shirts makes them ideal for travel, as they take up minimal space in your luggage and won't weigh you down during your adventures.
Versatile Style:
While comfort is paramount, you shouldn't have to compromise on style when choosing your travel attire. DaMENSCH travel t-shirts strike the perfect balance between comfort and fashion, making them suitable for various occasions. Whether you're exploring historical sites, enjoying a night out in the city, or attending a casual party, these t-shirts can be effortlessly dressed up or down, making them the best party wear for men on the go.
Durability for Adventures:
Travelling often involves engaging in various outdoor activities and exploring rugged terrains. DaMENSCH Pique light t-shirts are crafted with durability in mind, ensuring they can withstand the rigours of your adventures. The pique fabric used in their construction is known for its strength and resilience, making these shirts resistant to wear and tear. You can trust that your DaMENSCH Pique T-Shirt will be able to keep up with your explorations, no matter how adventurous they may be.
Sustainable Fashion:
In an era when sustainability is increasingly important, DaMENSCH takes pride in its commitment to eco-friendly practices. These Pique T-Shirts are created with sustainable fashion in mind. DaMENSCH utilises environmentally friendly materials and manufacturing processes, ensuring that our products have a minimal impact on the planet. By choosing DaMENSCH, you're not only investing in a comfortable and stylish travel t-shirt but also supporting a brand that values sustainable fashion.
Conclusion:
When it comes to choosing the best travel t-shirt, DaMENSCH Pique T-Shirts stand out from the crowd. They have a lightweight and breathable design, versatile style, durability, and a commitment to sustainable fashion. These All-Degree Pique T-Shirts are made of recycled plastic bottles that replace virgin polyester. They are the perfect companion for your adventures. Whether you're exploring the world's most vibrant cities or soaking up the sun on a pristine beach, DaMENSCH Pique t-shirts will keep you comfortable and looking stylish throughout your journey. So, pack your bags, slip on your DaMENSCH Pique T-Shirt, and get ready for unforgettable travel experiences in both comfort and style.