The Ultimate Guide to Ace the Right Lower Size Chart: Perfect Fit and Style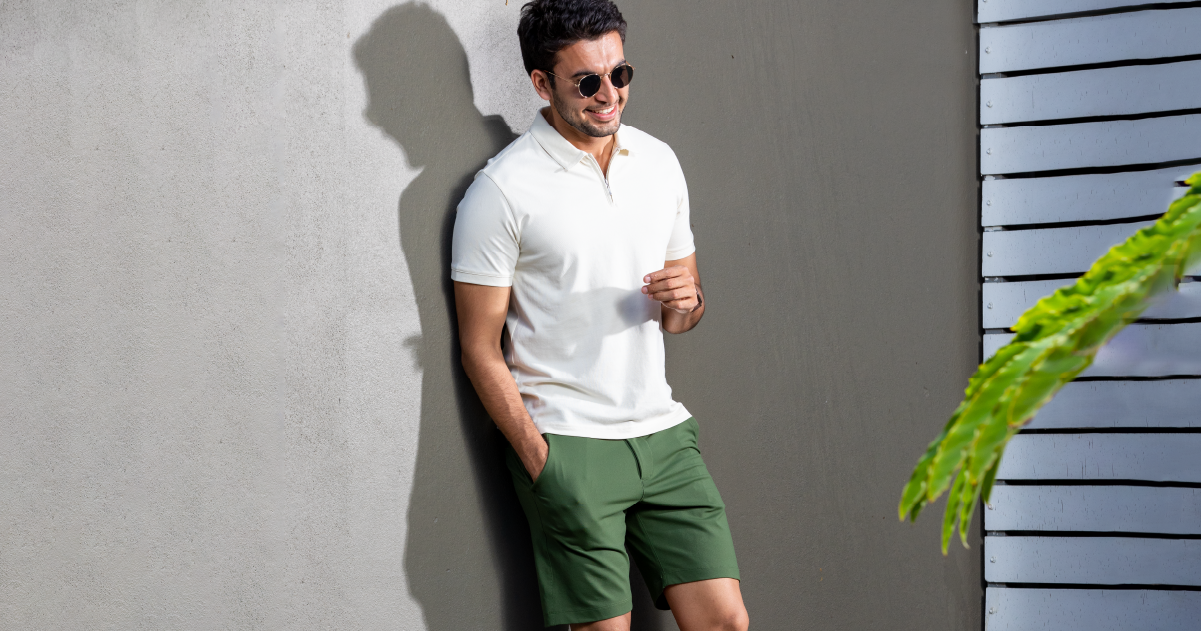 Finding the right lower size is essential for both comfort and style. Whether you're shopping for pants, jeans, shorts, or skirts, understanding how to navigate the lower size chart can make all the difference in achieving a perfect fit. In this comprehensive guide, we'll walk you through the steps to ace the right lower size chart, ensuring that your bottoms fit impeccably and complement your style. From taking accurate measurements to understanding size variations across brands, we'll cover everything you need to know to master the art of finding the perfect lower size.
Start with Accurate Measurements:
To begin your quest for the perfect lower size, it's crucial to take accurate measurements of your waist, hips, and inseam. Use a measuring tape to determine your waist circumference by wrapping it around the narrowest part of your waist, usually just above your belly button. For hip measurements, wrap the tape around the fullest part of your hips and buttocks. Finally, measure your inseam by starting at the top inner thigh and running the tape down to the desired length, usually the top of your foot for pants or the mid-thigh for shorts and skirts. Write down these measurements as they will serve as a reference when comparing them to the lower size chart.
Consult the Lower Size Chart:
Once you have your measurements, consult the lower size chart provided by the brand or retailer you're purchasing from. The lower pant size chart will typically include waist and hip measurements, and sometimes inseam length, corresponding to different sizes. Compare your measurements to the size chart to determine the appropriate size for your waist and hips. Keep in mind that sizes may vary between brands, so it's crucial to consult the specific size chart for the item you're interested in.
Consider Size Variations Across Brands:
It's important to note that lower size measurements can vary across different brands and even within the same brand. Sizing standards can differ due to factors such as target demographics, regional preferences, and design aesthetics. Therefore, don't assume that your usual size in one brand will be the same in another. Always consult the brand size chart for each brand or retailer you're considering to ensure an accurate fit. It may be helpful to take note of your measurements and refer to them when comparing different brands.
Understand Fit Styles:
Lower garments come in various fit styles, each offering a distinct look and feel. Understanding these styles can help you choose the right lower size that aligns with your preferences and body shape. Common fit styles include:
a. Slim Fit: Slim-fit bottoms are designed to have a closer fit to the body, emphasizing a streamlined silhouette. These styles are popular for a sleek and tailored look, but they may have less room in the waist and hips. Consider sizing up if you prefer a slightly looser fit.
b. Regular Fit: Regular-fit bottoms offer a more relaxed and comfortable fit, allowing for ease of movement. They provide a balance between a fitted look and ample room in the waist and hips. Stick to your usual size or consult the lower pant size chart for guidance.
c. Straight Fit: Straight-fit bottoms have a consistent width from the hips down to the hem, providing a classic and timeless style. These styles are generally more forgiving in terms of fit and can accommodate a range of body shapes. Consult the size chart to find the appropriate size based on your waist and hip measurements.
d. Bootcut or Flared Fit: Bootcut or flared bottoms have a fitted waist and hips that gradually widen from the knees to the hem. These styles offer a more relaxed fit around the thighs and are often preferred for their flattering shape. Consider your waist and hip measurements when choosing the size, and consult the lower size chart to ensure a proper fit.
e. Relaxed or Loose Fit: Relaxed or loose-fit bottoms provide a comfortable and laid-back style with a generous fit throughout the waist, hips, and thighs. These styles are perfect for those who prioritize comfort and freedom of movement. Consult the lower size chart and consider sizing down if you prefer a slightly closer fit.
Read Customer Reviews and Feedback:
Customer reviews and feedback can be valuable resources when determining the fit and sizing accuracy of lower garments. Take the time to read reviews from customers who have purchased the specific item you're interested in. Look for insights related to the fit, whether the item runs true to size, and any recommendations on sizing up or down. Although individual experiences may vary, customer feedback can give you a general idea of how a particular brand or style fits.
Try Before You Buy:
If possible, try on the lower garment before making a purchase. This is especially important if you're unsure about the sizing or fit of a particular brand. Visiting a physical store allows you to try on different sizes and styles to find the one that suits you best. Pay attention to how the garment sits on your waist, hips, and thighs, ensuring comfort and freedom of movement. Take note of any adjustments or alterations that may be required for a better fit.
Consider Alterations:
If you find a lower garment that you absolutely love but the fit isn't perfect, consider getting it tailored. Alterations can transform a good fit into a great fit by making adjustments to the waist, hips, or inseam length. Consult a professional tailor who can guide you on the necessary alterations to achieve the ideal fit. This option is particularly useful for individuals with unique body shapes or those who fall between standard sizes.
Take Care of Your Lower Garments:
Once you've found the perfect lower size, it's important to take care of your garments to maintain their fit and quality. Follow the care instructions provided by the manufacturer to ensure longevity. Proper washing, drying, and storage techniques can help preserve the shape and fit of your bottoms, allowing you to enjoy them for years to come.
Conclusion:
Mastering the right lower size chart is a crucial step in achieving the perfect fit and style. By taking accurate measurements, consulting the lower pant size chart, considering size variations across brands, understanding fit styles, reading customer reviews, trying on garments, and considering alterations when necessary, you can ensure that your lower garments fit impeccably and enhance your overall style. With these tips in mind, you'll be able to confidently navigate the world of lower sizes and find the perfect pair of pants, jeans, shorts, or skirts that make you look and feel your best.
********