T-Shirt Hacks to Find the Right T-Shirt Size Chart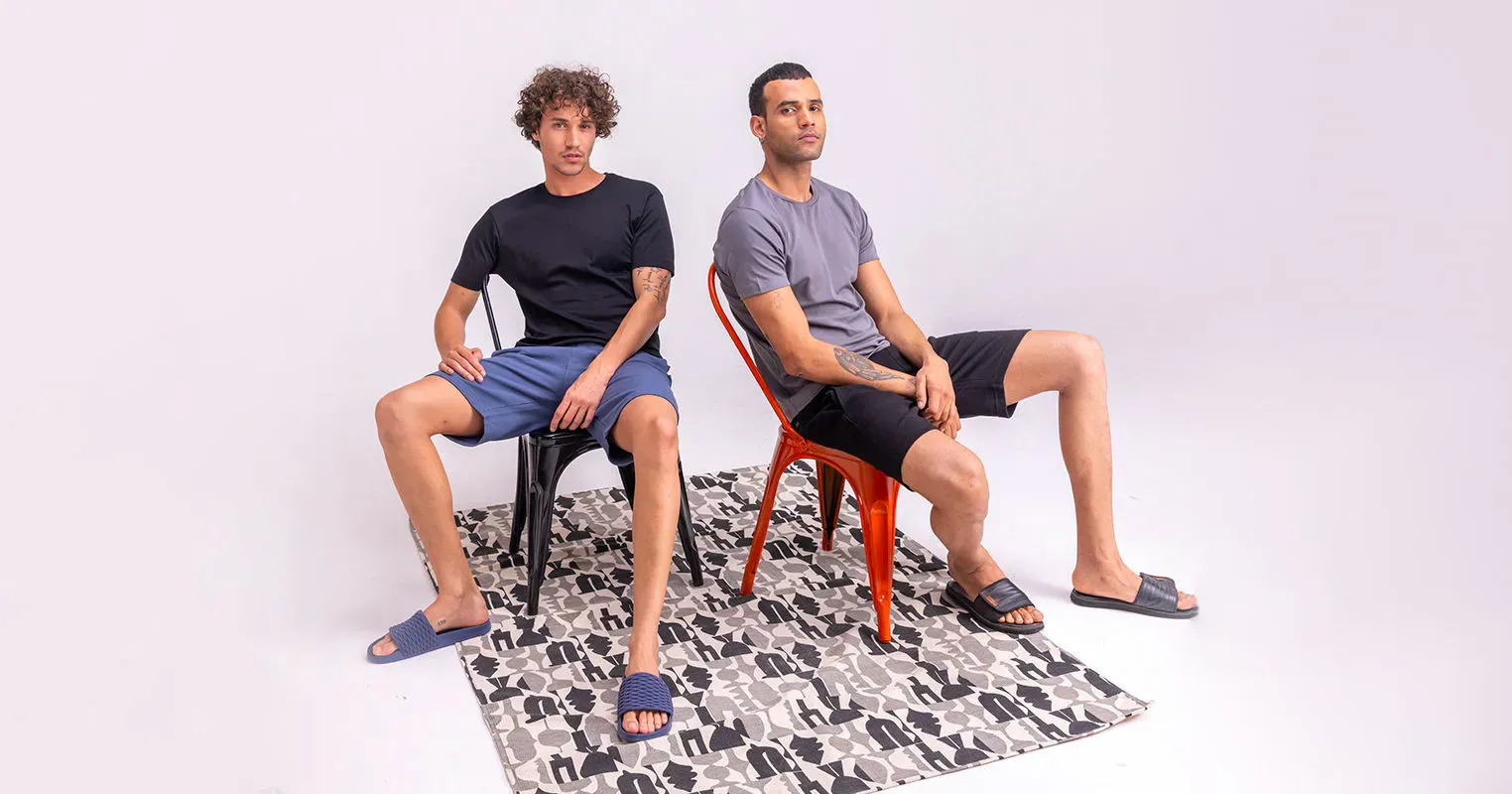 Now that summer has arrived, it's time to stock our closets with cool & comfortable t-shirts. T-shirts are among the most popular tops; let's face it, they are adaptable. As they have been fashionable, t-shirts are undoubtedly here to stay.
T-shirts come in a variety of colors, patterns, and fabrics nowadays. With more and more items moving online, you can customise them to your liking. T-shirts are an absolute necessity for your wardrobe. While many of us prefer t-shirts to be slightly baggy, others favor a more fitting appearance. Below are the best t shirt hacks for selecting the right shirt.
Why Should Men Wear the Right Size T-shirt?
It is essential for men to wear the fitting size t-shirt for several reasons. Firstly, wearing a t-shirt that is too small can be uncomfortable and make it difficult to move freely. Additionally, t-shirts that are too tight can be unflattering and can draw attention to areas of the body that a man may not want to emphasise. On the other hand, a t-shirt that is too large can make a man look sloppy and unkempt. Therefore, wearing an apt-size t-shirt can help a man look and feel his best.
How to Choose the Right T-Shirt Size?
Choosing the correct t-shirt size can be daunting, especially when shopping online. However, with the wide variety of sizes and styles available at Damensch, it is not difficult to determine the best fit for your body type. Fortunately, you can take a few simple steps to ensure that you pick the right size t-shirt every time.
The first step to finding the correct t-shirt size is to take accurate body measurements. You should measure your chest, waist, and hips to represent your size accurately. Once you have your measurements, you can refer to the sizing chart provided by Damnesch to determine which size is right for you.
Criteria to Consider when assessing a T-shirt's Fit
Size/Tightness
Men's fashion t-shirts that fit well shouldn't be too tight or too loose. It will hang around you like a box if it is too loose and look unattractive. If it's too tight, you'll appear crammed within and on the verge of bursting the seams, which will almost likely come off as arrogant and unpleasant.
Shoulder Seams
A shirt's fit can be judged by how nicely the shoulder seams fit. At the tip of your arm, these seams must reach your shoulder. If they extend past the top of your arm, it is too large. The shirt is small if it does not reach your shoulder's end.
Sleeves
Your upper arm must be covered by the sleeves about halfway down. If you are particularly tall, it may be okay to wear sleeves that are a little longer because they will appear more proportionate.
Dimension
Your new fashion t shirt is too small if the bottom hem extends higher than your hips. Your waistband must be covered and a few inches beyond that. If it's any shorter, it will appear to be a crop top when you move your arms. If it is any longer, it will resemble a dress. Make sure to extend your arms when trying on t-shirts to check how high they ride up.
Shape
Several inexpensive t-shirts are completely flat. When you take them on, they hang like boxes and are dreadfully ugly. Instead, go for a t-shirt that more closely hugs your body's contours. Those that are shaped into big squares should be avoided.
Chest
Use the tape measure across the fullest area of your chest or underneath your arms to determine your chest size. It's crucial to stand straight without arching your back or puffed-up chest. Although the tape must be snug, it shouldn't be too tight to make breathing difficult.
The time and attention we put into manufacturing our shirts make them unique. They are not being made at a low cost abroad because they are manufactured in the United States. We're dedicated to producing high-quality goods because we think you should never settle for anything less.
Conclusion
We hope that by now you see how wise it is to spend money on essential clothing items like fashionable t shirts for guys. And, we sincerely hope you'll consider completing those needs by buying at Damensch.