Style Guide: Tips to Style DaMENSCH Mens Boxers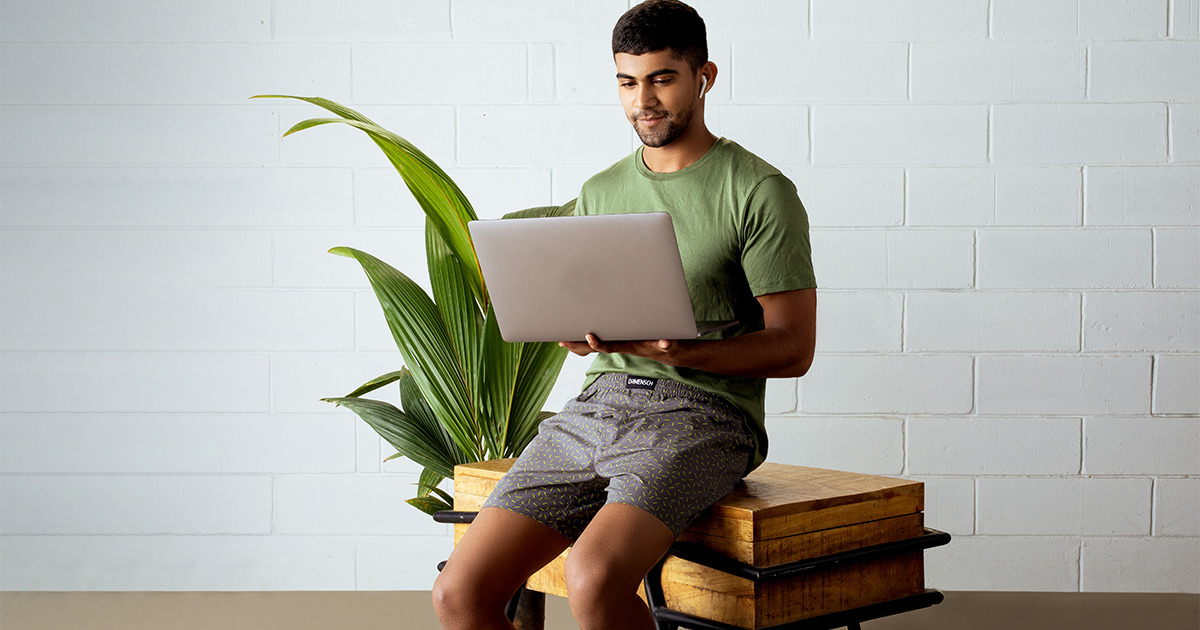 Mens boxers are an essential part of every man's wardrobe. They provide comfort, support, and a touch of personal style. At DaMENSCH, we offer a wide range of high-quality men's Boxer Shorts. In this article, we will explore the art of styling DaMENSCH men's Boxer Shorts, discuss tips and tricks to elevate your fashion game while maintaining comfort.
Whether you prefer classic solids or trendy prints, this guide will help you make the most of your mens Boxer Shorts.
Understand Your Style with mens Boxer Shorts:
Before delving into the specifics of styling DaMENSCH mens Boxer Shorts, it's important to understand your personal style. Are you someone who prefers a classic, understated look, or do you lean towards bold and vibrant patterns? Identifying your style preferences will allow you to choose Boxer Shorts that align with your overall fashion sense.
Embrace Versatility:
One of the great advantages of Boxer Shorts is its versatility. They are not limited to being worn solely as underwear; they can also double as loungewear or even be flaunted as outerwear on certain occasions. With DaMENSCH Boxer Shorts, you can effortlessly transition from a cosy night at home to a casual outing with friends.
Pair Boxers with a Complementary T-Shirt:
To create a stylish yet relaxed look, pair your DaMENSCH Boxer Shorts with a complimentary T-Shirt. Opt for a solid coloured T-Shirt that harmonises with the colour scheme of your Boxer Shorts. This combination provides a balanced and put-together appearance, suitable for various informal settings.
Experiment with Layers:
Layering is an effective technique to add depth and texture to your outfit. For a trendy look, consider layering your DaMENSCH men's Boxer Shorts with a lightweight, unbuttoned shirt. This style works particularly well when the Boxer Shorts feature a captivating print, as it allows the pattern to peek through, creating visual interest.
Accessorise with Confidence:
Accessories can play a significant role in elevating your outfit. Consider adding a few accessories that complement your DaMENSCH Boxer Shorts. For instance, a casual leather belt, a stylish wristwatch, or even a colourful pair of socks can add a touch of personality to your overall look.
Dress Up for the Occasion with Boxer Shorts:
While Boxer Shorts are primarily associated with casual attires, you can still incorporate them into more formal occasions with the right styling. For a semi-formal event, pair your DaMENSCH Boxer Shorts with a tailored blazer and a crisp button-down shirt. Choose a pair of Boxer Shorts in a classic solid colour, such as navy or black, for a more refined appearance.
Pay Attention to Fit:
The fit of your Boxer Shorts plays a crucial role in both comfort and style. DaMENSCH offers a range of sizes to ensure a perfect fit for every body type. Opt for Boxer Shorts that provide ample support without being too tight or restrictive. Remember, a well-fitted pair will make you feel confident and comfortable throughout the day.
Care and Maintenance:
To preserve the quality and longevity of your DaMENSCH Boxer Shorts, it's important to follow the care instructions provided. Proper washing, drying, and storing techniques will ensure that your Boxer Shorts remain in pristine condition, allowing you to enjoy them for an extended period.
Conclusion:
Styling DaMENSCH mens Boxer Shorts offers a world of possibilities for creating fashionable yet comfortable outfits. By understanding your personal style, embracing versatility, and experimenting with different combinations, you can elevate your fashion game effortlessly. From casual loungewear to semi-formal ensembles, DaMENSCH Boxer Shorts provide the flexibility and comfort you desire. So go ahead, explore the extensive range of DaMENSCH Boxer Shorts.