How to Wash Underwear for Men?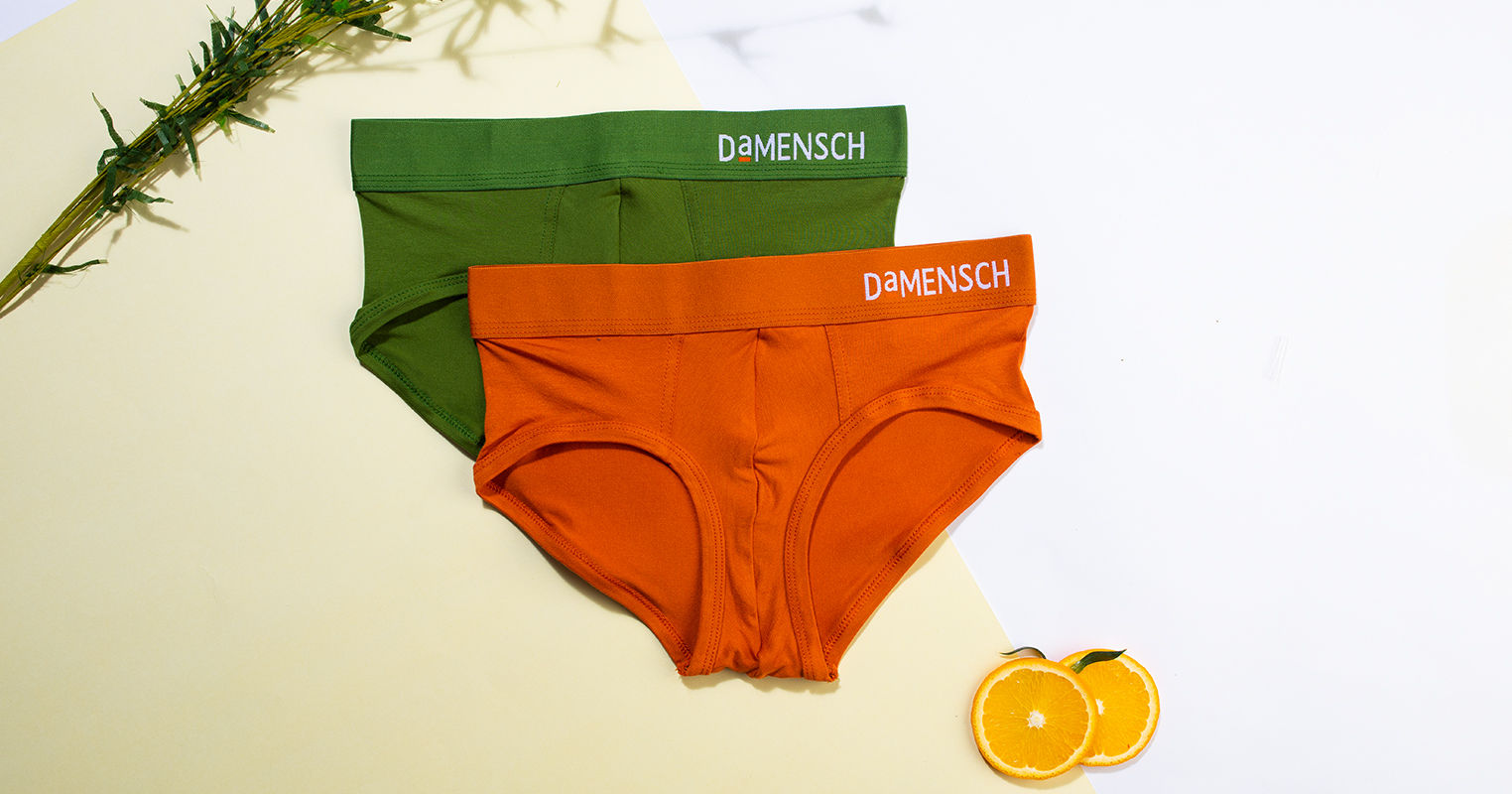 The fabric closest to your skin is your underwear and thus, needs to be treated right. You get new underwear that fits you perfectly from the underwear size chart. Recall how perfectly it fits you- the colour and the fabric so rich that when you see its present state, it is only after a few washes that the fabric starts to shrink and the underwear loses its colour. Don't blame the brand for that as it could be a classic case of poor washing techniques. Washing underwear is more complicated than it looks. You might think just tossing your dirty underwear and letting the machine do its work isn't complicated at all but no, it's not as simple as that. A simple and typical wash approach to washing underwear and delicate clothing is a clear explanation for your clothes to lose their elasticity, comfort, and quality of material. All this makes it sound like washing underwear is the kind of job that requires some sort of engineering or mastery. It's really not. All it takes to take care of underwear is knowing the basics. So let's get into it.
Why should you wear clean mens underwear?
Ever since we were kids we've been taught to wear clean underwear every day. As was easy when you were a kid but as you hit adulthood, the daily chaos of life leaves less room for hygiene – let alone time to do your laundry and hence you have no choice but to repeat your underwear. But that should not be the case and should be avoided at all costs as it can be proven harmful in the long run.
Wearing clean underwear prevents you from having rashes and causes little to no chances of irritation. It comes off as a basic hygiene activity like brushing your teeth or simply taking a shower. Also, wearing clean mens underwear ensures disease prevention and protects from bad odour from your private areas.
Signs of wear & tear in underwear
The first thing you'd want to do is filter your wardrobe. Classify your underwear into delicates and non-delicates. There are certain types of fabric such as silk, linen, and certain natural fibers which are quite thin and usually cannot stand washing in the machine. These can be classified into delicates. A simple wash under the sink can do the washing bit for you. Give them a long soak in soapy water if you want to get them extra clean. But you don't have to learn how to hand wash underwear.
Cotton is not usually considered a delicate fabric. There is certain cotton underwear that could be considered delicate because of how thin the lining is. The skill to rightfully wash boys underwear lies in how you differentiate between 'hand wash only' and 'washing machine only' fabrics- it really isn't that big of a task!
How to hand wash underwear?
Most people can be a little careless about underwear as opposed to the other clothes they buy. When it comes to laundry, underwear and socks are often an afterthought. This is why after a few cycles, the colours usually fade, the elastic gets loose and the fabric feels saggy and worn down.
DaMENSCH's innovative underwear products are sold under the Deo-Soft brand. There are three products that fall under the Deo-Soft Collection, namely brief, trunk and boxer brief. When it comes to brief underwear and trunks, the underwear is composed of a blend of Supima cotton and micro modal fabric. Supima cotton is a world-class long fiber cotton that has significant strength of the fabric and usually lasts a long time. The micro modal fabric adds to the softness.
But with great softness comes great care. Make sure you read the wash care instructions on the back of the pack when you buy the product and learn the proper way it should be washed. There are four clear instructions — machine wash gently, line dry in shade, don't use bleach & do not iron or print or dry clean. These may seem like do's, but they're actually don'ts. Let's break down each of these instructions to examine why they are important to the care of the product.
First of all, in today's age of complicated washing machines, most people are quick to dump a whole load of their clothes into the washing machine, turn on the power, and let the machine automatically figure out a cycle for itself. Usually, the machine makes this calculation based on the volume of the load and follows the same standard cycle. This is the first mistake.
The normal wash cycle, which runs by default, uses a high agitation rate and higher wash temperature to get the mess out of the clothes that you wear every day. This might be necessary for jackets, bedsheets, jeans, and such, but it's a little too much for your underwear to handle. Remember, the normal wash cycle is not a one size fits all solution. For underwear, use the gentle wash cycle, or delicate wash cycle. This uses a low agitation rate and washes temperature. Essentially, it's a wash cycle that's useful if you don't know how to hand wash underwear. This will do plenty to get dirt, grease, and sweat off your underwear. The soap does most of the work. The low agitation rate protects the fabric and makes your underwear last longer.
How to wash underwear?
The second thing to pay attention to is the drying. We've all been in a situation where we do panic laundry — you realise you need your clothes to dry fast, and quite literally, make the most while the sun shines. This is not the best way to dry clothes. Direct exposure to sunlight for many hours can be a disaster and cause fading. Instead, choose to dry your clothes, well spaced out, on a clothesline in the shade. Your clothes might take slightly longer to dry, but it's absolutely worth it for their overall longevity.
Don't use bleach — this one is obvious. One might be tempted to use bleach to get stubborn stains out of clothes, but this is bad news for underwear. Bleach is harsh and has a detrimental effect on the fabric and colors, particularly on the colours. Dry cleaning is also a quick-fix laundry solution usually done by people who are travelling, or need a large quantity of laundry done for dry-fit underwear. The chemical used in dry-cleaning, Perchloroethylene, or PERC for short, is quite harsh on clothes, in addition to being a neurotoxin and carcinogen. So it's better to do multiple cycles at home if you don't know how to hand wash underwear.
Benefits of proper wash care
We'd recommend following it quite strictly. It does take a little more effort than regular laundry, but over the long term, washing your underwear properly saves a lot of money, time, and frustration. Of course, you don't have to be a hundred percent careful every time. For example, our boxer brief are composed of a mix of modal and spandex. This fabric can take a bit more of a beating. You can let the machine do the washing, but a gentle wash is recommended. Whatever you do, don't use a brush! It's harsh.
Pro tip: Having a separate day to wash underwear goes a long way towards longevity of the fabric and colours because you're more likely to take proper care and follow wash care instructions if you do it on a dedicated time of the week. Innerwear can last a long time if treated well, just like other clothes. They might be called delicate, but that doesn't mean they go bad easily. They just need different care.
Common mistakes & solutions while washing underwear
Mistakes are normal and we all make them, so when it comes to washing- one can have too many mistakes to learn the proper way. Trust these pointers to avoid causing a mess and the right way to clean mens underwear.
Read the label-

Not reading the label is one of the most common human errors when it comes to washing it right. The label often has generic information about the fabric that can help you wash the fabric rightfully.

Mixing the clothes-

Don't mix delicate and non-delicate clothes even if you are in a hurry. Make sure you separate the piles before you start washing them.

Using too much detergent-

It too, can cause harm to the fabric as the detergent has harsh chemicals and if used in excessive amounts, it can cause damage to the fabric of your underwear.
Happy washing!