DaMENSCH Raises INR 122.5 Crores in Series B Funding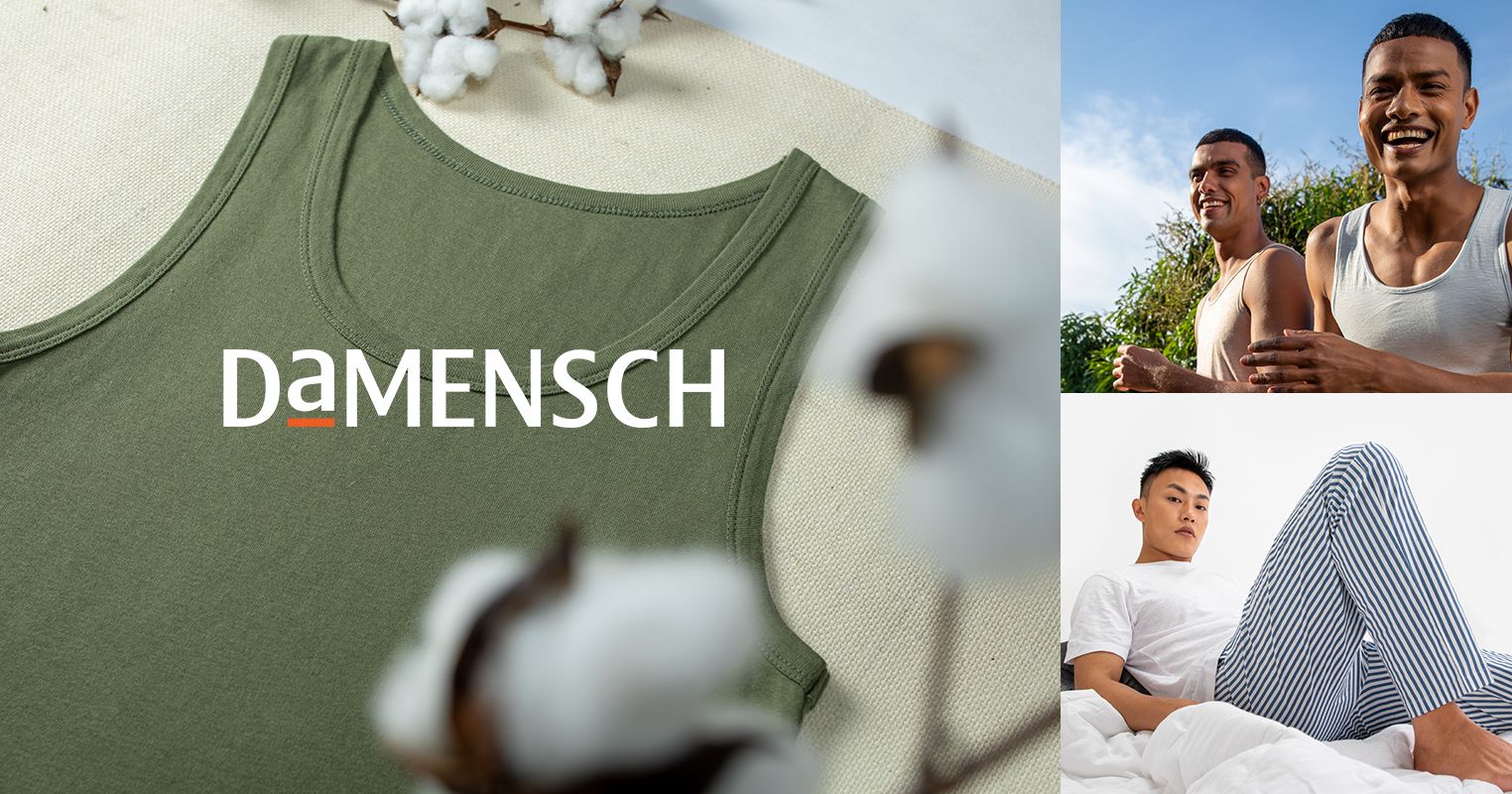 Funds will be used to make investments in technology and to strengthen and diversify the product portfolio

DaMENSCH is targeting 3x growth in FY23
DaMENSCH, a premium men's lifestyle brand, has raised $16.4mn (INR 122.5 crores) in a series B fundraise led by A91 Partners. Existing investors Saama Capital, Matrix Partners, and Whiteboard Capital also participated in the round.
"Our products are addressing a big white space in the wardrobe of the modern man. We have clocked 100Cr ARR in 2021 making us the fastest D2C apparel brand to reach this milestone, on the back of our strong consumer proposition", said Anurag Saboo, Co-founder DaMENSCH. Talking about growth plans, he said, "We are targeting 3x growth in the coming financial year through meaningful product-market and channel expansion."
Currently, the portfolio has more than 200 SKUs listed across more than 15 categories and has made more than 10mn shipments to over 10,000 pin codes across the country.
Speaking on portfolio expansion plans, Gaurav Pushkar, Co-founder DaMENSCH said, "Innovation is core to DaMENSCH. We started this journey by creating unique products like bamboo vests and deodorizing underwear. From the 500 day warranty on our Constant Loungewear collection to Mozzarella stretch chino shorts, we continue to leverage fabric engineering to redefine menswear. In 2022, we will deepen our presence in the innerwear, loungewear, sleepwear, casualwear, and everyday-wear categories."
"DaMENSCH has become the go-to brand for affluent men who are looking for a new age, a digital-first clothing brand that can combine comfort and style and gives them a chance to upgrade their products and brands. With a meaningful (40%) set of consumers shopping multiple (2-3) times a year, DaMENSCH has managed to grow on the back of loyalty from existing customers and continuous addition of new customer segments", said Prasun Agarwal, A91 Partners on choosing to partner with the brand.
"We are excited to continue partnering with DaMensch on their phenomenal growth journey. The brand's combination of product quality and customer experience makes it one of the most exciting D2C plays in India. Gaurav and Anurag have put together a top-quality team and are poised to scale significantly over the next few years," said Ash Lilani, Managing Partner, Saama Capital.
"As the first investors in the Company, we have been highly impressed by the strong product innovation and customer-centric business DNA. We are excited to partner with A91 as we continue on this journey of efficient and unit economics-driven growth." Said Anshu Prasher, General Partner, Whiteboard Capital.
"DaMENSCH has achieved tremendous growth over the last 12 months and is poised to be the leading mass-premium brand for the men's apparel category in India. Anurag & Gaurav's customer-obsessed approach & the superior quality of the product truly sets them apart, & we are thrilled to be doubling down on our investment! We welcome a91 Partners to the partnership & look forward to the next phase of growth." – said Sudipto Sannigrahi, Principal, Matrix India.
About DaMENSCH
Website- https://www.damensch.com/
DaMENSCH is constantly in pursuit of innovating men's essential wear. In the pursuit of a world, where everyone's potential is unlocked to do more, every single day. Started in 2018, DaMENSCH is a D2C brand that caters to the men's premium essential wear fashion segment in India. DaMENSCH envisions to become a lifestyle brand that will become an integral part of every global Indian's wardrobe. Every product designed by DaMENSCH Product lab, from innerwear to loungewear is infused with innovation never seen before.
The brand is driven by a purpose to make the world a better place, by doing more every day, for the customers and nature. DaMENSCH is committed to earth-friendly and slow fashion, as reflected in its packaging made of corn and paper that's 100% biodegradable.
DaMENSCH believes everyone can do more. In order to unlock true potential, not being content with the status quo is important. For that innate satisfaction and pursuit of excellence, DaMENSCH is creating an inclusive community of those who seek continuous improvement in comfort, well-being, and life.
Responsible brands have also picked pace in the post-pandemic era. By shifting from plastic to corn-husk or paper-based packaging alone has resulted in DaMENSCH saving 10L + units of single-use plastic. Almost 160 Burj Khalifas in length if you pile them up. Bamboo fabric, sustainable dyes, long-lasting material, smartly sourced cotton from the Deccan Plateau are a few other actions undertaken.
About A91 Partners (a91partners.com)
Founded in 2018, A91 Partners is an investment firm investing across consumer, technology, financial services and healthcare sectors in India. A91 partners with entrepreneurs building enduring businesses for tomorrow's India. Current investments include Digit General Insurance, Aye Finance, Sugar Cosmetics, Atomberg Technologies, Hector Beverages, PushpMasala, Exotel, Happilo, Inshorts, La Renon, Soothe Healthcare, Alphavector and GIVA.
About Matrix Partners India:
Matrix Partners India is an investment firm with approximately $1 billion under management. Founded in 2006, the firm invests in companies targeting the Indian consumer and enterprise market at the seed, early and early growth stages. Matrix India has invested in several market-leading consumer-focused companies such as, Country Delight (D2C dairy & fresh foods brand), W For Woman (ready to wear fashion label), OZiva (India's leading clean, plant-based nutrition brand), Open Secret ("unjunked" snack brand), The Whole Truth (clean label food brand), Chumbak (design-led lifestyle brand) and &Me (health tech platform for women).
Other marquee investments include Ola (mobility), Dailyhunt (mobile local language platform), Razorpay (payments), OfBusiness (B2B Commerce, fintech), Five Star Business Finance (SME lending), Ola Electric (electric vehicles), Stanza Living (tech-enabled student housing platform), OneCard (mobile-first credit card), DealShare (social commerce platform), Mswipe (mobile POS), GoKwik (e-commerce enablement platform), Captain Fresh (seafood marketplace), and Zupee (leading skill-based gaming app) among others. Matrix India has advisory offices in Bangalore, Delhi and Mumbai. Matrix Partners has a global network of funds investing in the US, China and India, with approximately $5 billion under management. Further information is available at www.matrixpartners.in. To know more about our investment philosophy & ideologies, check out the #MatrixMoments podcast series.