Discover Comfort with DaMENSCH Mens Cotton Shorts: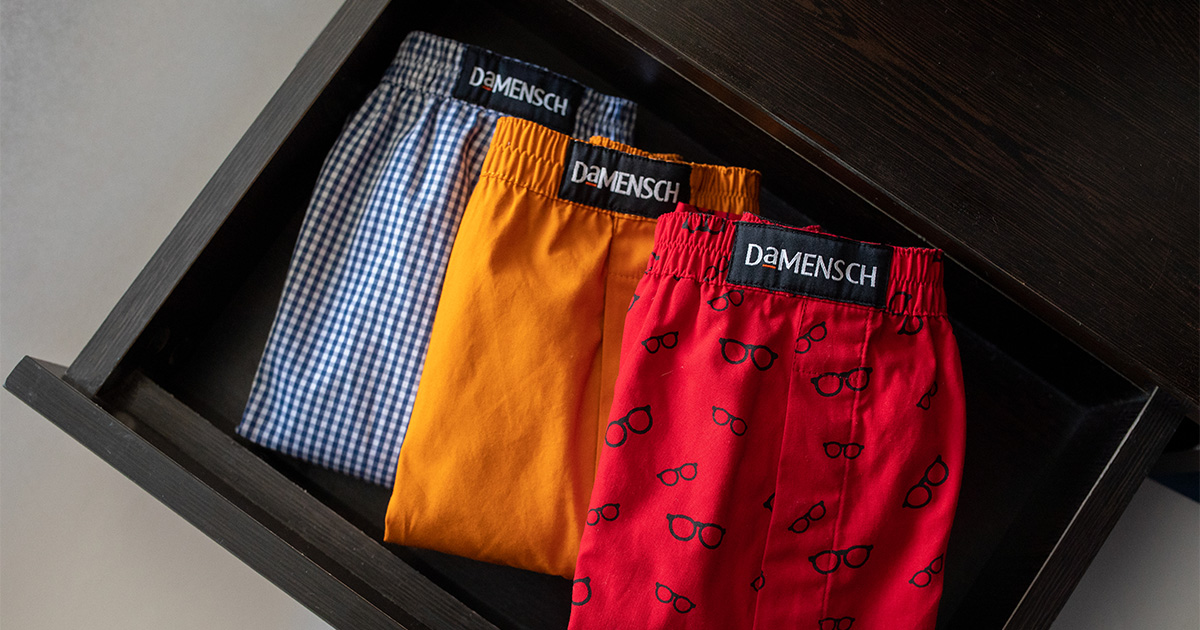 When it comes to men's underwear, comfort is paramount. The right pair of boxer briefs can make a significant difference in your everyday life. At DaMENSCH, our mission is to provide men with the most comfortable and stylish apparel. In this guide, we will unveil the epitome of comfort with our mens cotton shorts. Crafted from high-quality cotton, our collection offers the perfect combination of softness, breathability, and style.
Unveiling the Comfiest Mens Cotton Boxers:
Our mens cotton boxers are meticulously designed with your comfort in mind. We understand that a truly comfortable pair of underwear should feel like a second skin. That's why we use premium cotton fabric that is both soft to the touch and breathable. This ensures that you stay cool throughout the day, even during the hot summer months.
Snug-fit cotton shorts:
DaMENSCH cotton shorts provide excellent support and prevent uncomfortable bunching or riding up. The elastic waistband is carefully crafted to stay in place without digging into your skin. We have taken extra care in designing the leg openings to prevent any discomfort or constriction, allowing for a full range of motion.
Our cotton boxer briefs are perfect for those who prefer a more traditional and timeless look. Available in various solid colours, they are ideal for everyday wear. If you're looking to add a touch of personality to your underwear collection, our printed boxers are sure to make a statement. With a wide range of patterns and designs, you can express your unique style while enjoying unrivalled comfort.
Mens Summer Shorts: Perfect Companion
As summer approaches, the need for comfortable and breathable clothing becomes even more critical. Our mens summer shorts are the perfect addition to your summer wardrobe. Made from the same premium cotton fabric as our boxer briefs, these shorts offer unparalleled comfort and breathability. Whether you're lounging by the pool or going for a casual walk, our cotton shorts will keep you cool and stylish.
The lightweight and moisture-wicking properties of our cotton shorts make them ideal for warm weather. The relaxed fit allows unrestricted movement while the elastic waistband ensures a secure and comfortable fit. With a variety of colours and lengths to choose from, you can find the perfect pair to suit your personal style.
Conclusion:
When it comes to underwear and mens cotton shorts, comfort should never be compromised. At DaMENSCH, we take pride in creating apparel that combines superior comfort, style, and durability. Our men's boxer briefs and cotton shorts are meticulously designed to provide you with the ultimate level of comfort and functionality. Experience the luxury of soft, breathable cotton fabric that feels great on your skin.
Upgrade your underwear collection and summer wardrobe with DaMENSCH. Explore our collection of men's boxer briefs and cotton shorts, and discover the epitome of comfort. Embrace a new level of comfort and style today!