Damensch Guide: Best Clothes for Rainy Season 2023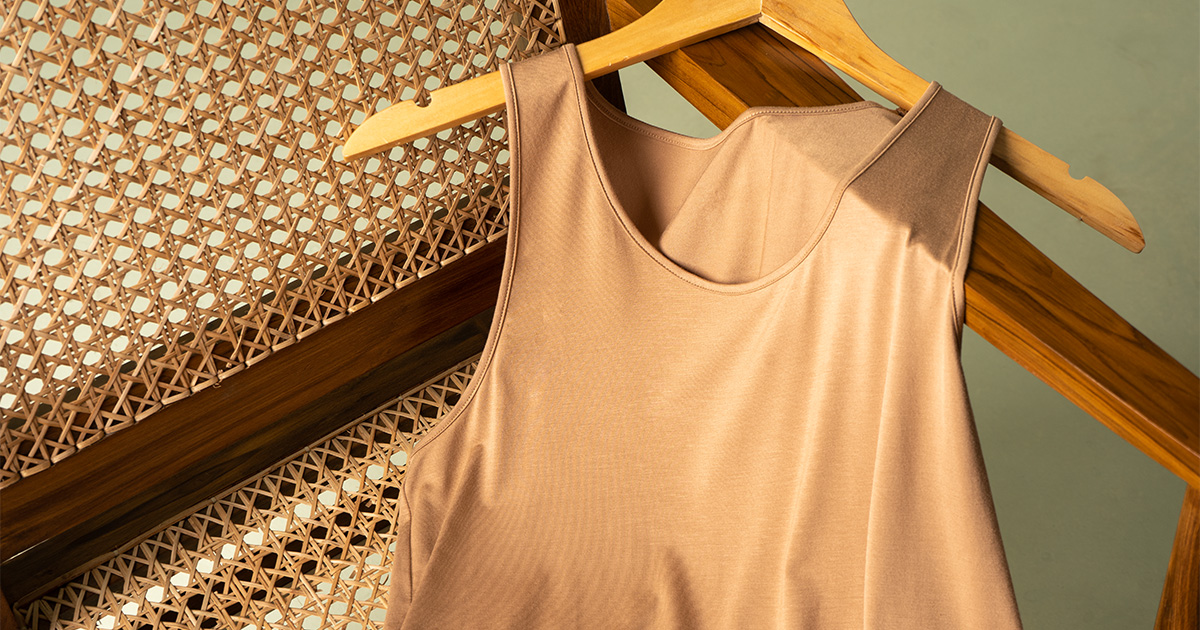 As the rainy season approaches, it's crucial to prepare yourself with the right wardrobe to stay dry and stylish. While the market is filled with numerous clothing options, finding the best clothes for rainy weather can be a daunting task. At DaMENSCH, one of the best clothing brands in India, we understand the importance of quality clothing that can withstand the rain while keeping you comfortable and fashionable. In this guide, we will explore the best clothes for men during the rainy season of 2023.
Moisture-Wicking Innerwear: Best Clothes for Men
Underneath your outer layer, consider wearing moisture-wicking innerwear. These garments are designed to wick away sweat and moisture from your body, keeping you dry and comfortable. DaMENSCH moisture-wicking innerwear is the best clothes for men that keep you dry and fresh for a longer period of time. By wearing this innerwear, you can prevent discomfort and keep yourself fresh throughout the rainy season.
Bamboo Vest
Bamboo vest is an essential investment during the rainy season. DaMENSCH is one of the best clothing brands that have options made from high-quality premium cotton material to provide you with comfort and style. These materials effectively repel any bacteria and keep you dry throughout the day. You may consider jackets with sealed seams and adjustable hoods to provide maximum protection against the rain.
Pyjama Pants by DaMENSCH: Best clothing brands
To complete your rain-ready ensemble, opt for pyjama pants by DaMENSCH, one of the best clothing brands. Look for trousers or jeans with a water-repellent finish to prevent water from seeping through the fabric. Additionally, consider pants with a slightly looser fit to allow easy movement and layering. Remember to choose darker colours as they are less likely to show watermarks. Brands like DaMENSCH prioritise functionality without compromising on style, ensuring that you stay comfortable and dry in any downpour.
Rubber or Waterproof Shoes
Choosing the right footwear is crucial for navigating through wet and slippery conditions. Invest in a pair of rubber or waterproof shoes that offer excellent traction and protection from water. Look for styles that are easy to clean and maintain. Brands like Damensch understand the need for durable and waterproof footwear, providing you with a wide range of options that blend fashion and functionality seamlessly.
Waterproof Accessories
Complete your rainy season attire with waterproof accessories. Invest in a quality umbrella that can withstand strong winds and heavy rain. Look for options that are compact and easy to carry. Additionally, consider wearing a waterproof hat or cap to keep your head dry and protect your hairstyle from the rain. These small but essential accessories can make a significant difference in your overall comfort during the rainy season.
Conclusion:
Don't let the rainy season dampen your style. By investing in the right clothes, you can stay dry and fashionable even on the gloomiest days. Remember to opt for waterproof jackets, water-resistant pants, and rubber or waterproof shoes. Choose moisture-wicking innerwear for additional comfort, and don't forget to accessorise with a durable umbrella and waterproof hat. DaMENSCH, one of the best clothing brands in India, offers a wide selection of high-quality and stylish clothing options perfect for the rainy season of 2023. Stay ahead of the fashion game with the best clothes for the rainy season with DaMENSCH.