Sweatshirt for Men: The Secret Wardrobe Weapon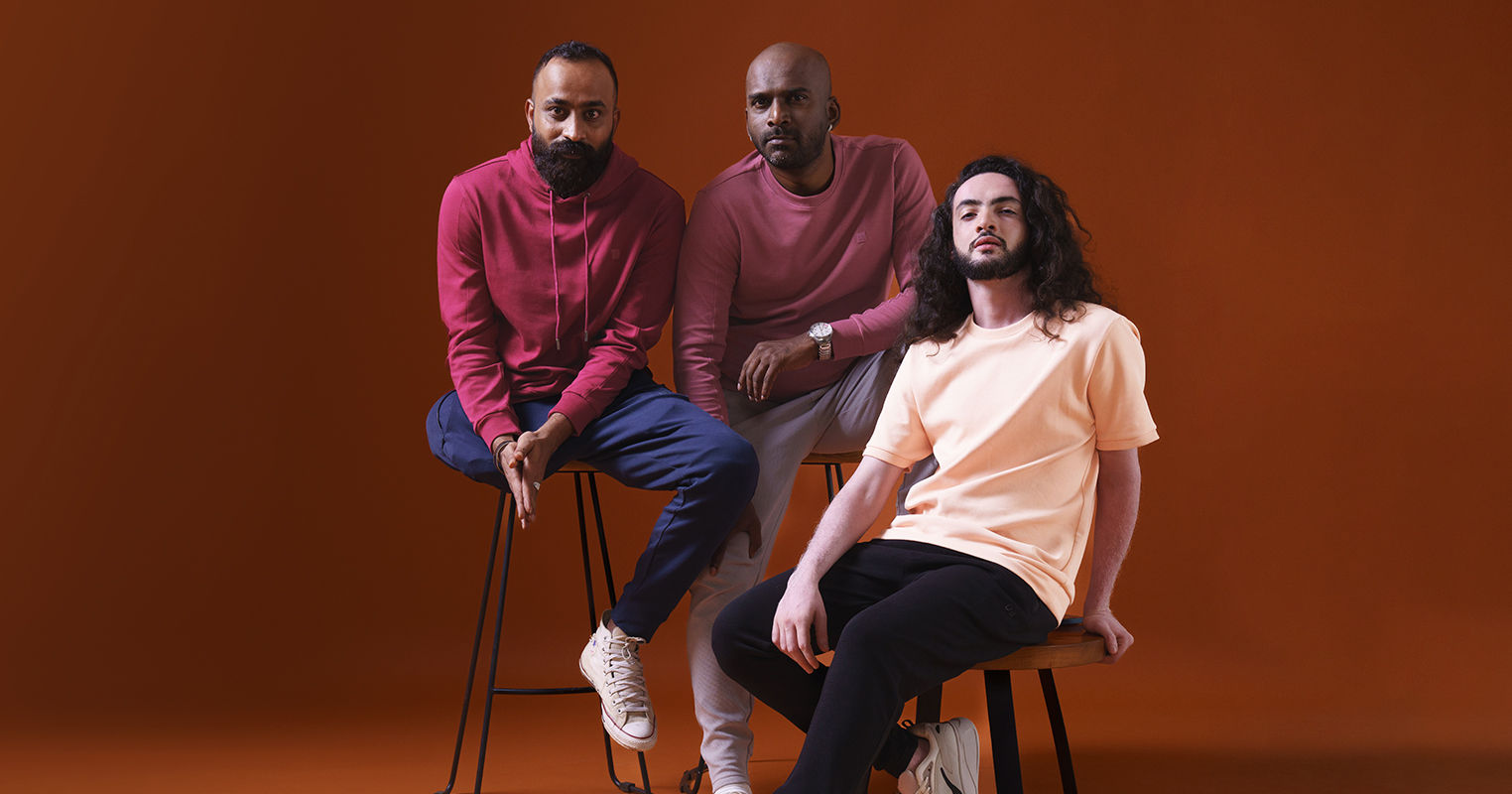 Sweatshirts are the only stylish wear that is worn almost all year round and has been a trustee staple for all situations. When worn, it not only magnifies your style but also keeps you warm and represents loungewear in a way that is admired by all. Be it your friends, family or your GF, this winter style for men has never disappointed and probably kept you the cosiest on every occasion.
So why does this stylish staple act as a co-dependant on most occasions? Let's find out!
Did you know that Sweatshirts winter style for men were created to replace itchy wool Football jerseys? These were first introduced by Benjamin Russell Jr. in 1926, who was also a Football player and was tired of wearing jerseys that were uncomfortable, unflattering, and most importantly uneasy.
To avoid all the chafing and itchy details, Russell designed an all-cotton jersey that seemed like a more reasonable and comfortable option at the time. From then on, the cozy, versatile and durable factors of a man's sweatshirt changed men's fashion forever.
Over the years, the designs of the original crewneck sweatshirt have changed to fit society's trends. Earlier, the men's sweatshirt design featured a thicker, triangular piece of cotton which was considered the signature detail for simple crew necks. This detailing was important because it helped collect sweat and control the stretching of the collar after years of wear.
Today, the crew neck sweatshirts live on but with a different take. Men's Sweatshirts are more loose-fitted, collarless, long-sleeved pullovers. Not too long after the sweatshirt was introduced, the hoodie was invented. It essentially features the same technique but with a hoodie attached to it.
Sweatshirts continue to be used for their original purpose as comfortable athletic wear, and they are also worn for staying warm during cold weather, or can also be worn for layering or styling.
Types of Men's Sweatshirts
1. 500-Day Sweatshirts for men:
a. 500-Day Half-Zipped Sweatshirts
You can never go wrong with a classic sweatshirt that has zipper details. The half-zipped sweatshirt is for anyone who isn't a fan of the crew line or prefers a more flexible-styled sweatshirt. This detailing gives room for breathability and style factors. The half-zipped sweatshirt for men is best used with a slim-fit t-shirt for men or layered with a bulky jacket. They also come with great features such as Interlock knit strength that makes the fabric durable, long-lasting colours and a 500-day replacement guarantee.
b. 500-Day Printed Sweatshirts
What's better than a solid sweatshirt? A printed one. Not only do these look classy and chic, but printed sweatshirts give a more daring factor to the gloomy atmosphere. Are you having a breezy day? pop on a colourful sweatshirt. Not in the mood to get out of your bed and hit that winter party? Sport a printed sweatshirt to look effortlessly cool and comfortable all night. Let your interlock knit strength and durability with long-lasting colours do all the talking day-in-day-out.
c. 500-Day Sweatshirt – Crewneck Sweatshirts for men
These best sweatshirts have been in style for years now. It features a higher circular neckline that is best for layering, styling, and casual wear. These versatile, yet stylish sweatshirts create a fashionable look like no other. 500-Day Sweatshirts for men are one of a kind due to their interlock knit strength and their intensely soft features. It is time-tested and has high durability abilities to withstand between 10'C – 25'C. You can enhance your style by simply layering them with a jacket or a crisp white shirt for that uber-cool look. These comfortable and relaxed interlock fabric also gives a rich, premium feels when wearing or styling them. To get the most out of these best sweatshirts, try the Blue Sweatshirt or the men's white sweatshirt for a balanced winter look. If you're looking for more daring colours – opt for a brown sweatshirt or maroon sweatshirt that goes well with the holiday theme.
d. 500-Day Half Sleeve Sweatshirt
Imagine having the comfort of a sweatshirt in a t-shirt. The 500-Day Sweat t-shirt for men has all that and more. Consisting of all the great features of the 500-day collection, these half-sleeved sweatshirts or sweat-tshirts for men are crafted with innovative designs that can be worn during winter or summer.
2. Waffle Textured Sweatshirts – Crewneck Sweatshirt for men
Made with a premium waffle design, these best sweatshirts are the classic twist to regular sweatshirts. Their unique waffle texture is made to stand out and looks effortlessly bold yet stylish on every occasion. They feature long-lasting colours created by High-IQ®, a programme that enables better colour retention. So that means no more fading! They also feature a ribbed neckline and sleeve for better grip and an enhanced look.
Men's Sweatshirts are an essential part of men's wardrobe. Be it day or night, these best sweatshirts for men are an easy transitional staple worn on most occasions. If you're looking for a long-lasting sweatshirt that lasts you for more than 365 days, choose from the 500-day collection that guarantees no colour fading and lasts for up to 500 days.
Select from your favourite styles of 500-day and textured sweatshirts for men: brown sweatshirt, blue sweatshirt, maroon sweatshirt, men's white sweatshirts and more.