5 Reasons Why Damensch T-Shirts are the Best Quality T-Shirts for Men?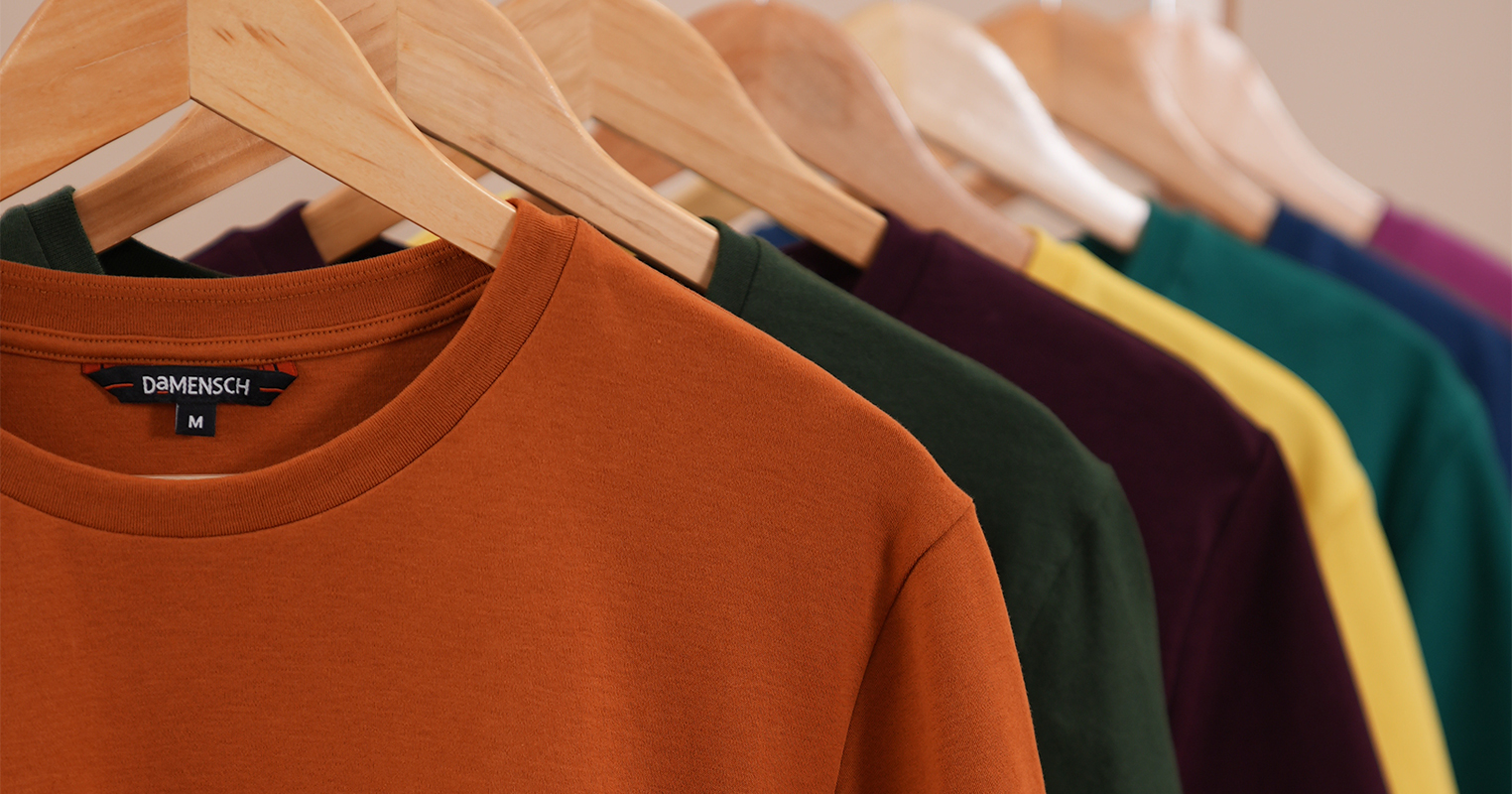 Few individuals around the world can claim not to own a single t-shirt. It is one of those essential items men wear and acts as a blank canvas for both the consumer and the maker. We like them because they are versatile, comfortable, and (Usually) inexpensive. Ideally, you'd like to be the designer of the best quality t shirts for men that customers keep returning to.
Investing in high-quality t-shirts can benefit the environment, your body, and your money. Use this advice to make informed judgments while buying the best t-shirts for men.
Things to Know While Choosing the Best Quality T-shirts for Men
Fabric Selection
A good t-shirt should be both aesthetically beautiful and functional. This is primarily determined by the cloth used. Cotton is an excellent fabric for making mens t shirts because it is soft and elastic. Before choosing a fabric for your t-shirt, examine its intended use. The 500-day anti-shrink t-proprietary shirt's fabric is constructed of the world's greatest extra-Long cotton fabric and has an extremely soft hand feel.
Durability
The most crucial advantage of high-quality plain t shirts for men is that they are far more resilient than other types of clothing. Because of the high-grade fabrics and manufacturing techniques employed, better-quality apparel is commonly referred to as such. When subjected to extreme conditions, the fabric used is less inclined to break and the sewing is less inclined to fall apart.
This benefit is especially significant when it comes to outdoor gear. These white t shirt for men must protect the user from the elements and hence, require a strong and dependable fabric to accomplish the job well. As a result, high-quality outdoor apparel businesses like DaMENSCH focus on durable fabrics and dependable production procedures to safeguard the wearer from even the worst conditions.
Longevity
Longevity and resilience go hand in hand. Clothing manufactured using sturdy materials and dependable manufacturing procedures is more likely to last without sacrificing its integrity. High-quality polo t shirt for men do not need to be updated as frequently as low-quality clothing which saves the wearer time, cost, and irritation. Some high-quality clothing businesses are so confident in their goods' endurance, durability, and craftsmanship that they provide a lifetime warranty on them.
Comfort
The greatest men's t shirts brands are not only long-lasting and robust, but they are also comfortable. As previously said, high-quality materials and fabrics are required for good brands. These textiles are made with greater attention and skill which is always visible in the end product. These soft t-shirts are less likely to irritate the skin, stretch with usage, or wrinkle after washing.
The Placement of the Seams
The seam placement is critical for aesthetics and fit. For example, when trying on a t-shirt, the shoulder and side stitches must not droop or shift forward. Furthermore, the seams should be checked to ensure that they are straight.
When seams shift, it is unsightly and unpleasant for the wearer. It's especially noticeable in stylish t shirts. This necessitates pattern alteration by professional sewers who can assist in identifying and correcting these flaws.
Conclusion
Finding the best t shirts for men is more crucial than ever as t-shirts are becoming more flexible regarding when and where they can be worn. The fear of overdressing is valid, but you also don't want to appear too casual. A high-quality t-shirt might mean the difference between effortless beauty and little effort. And, that is far from the only advantage that high-quality t-shirts provide.