5 Style Hacks to Get Ready for Your Beach Vacation with Printed Shorts for Men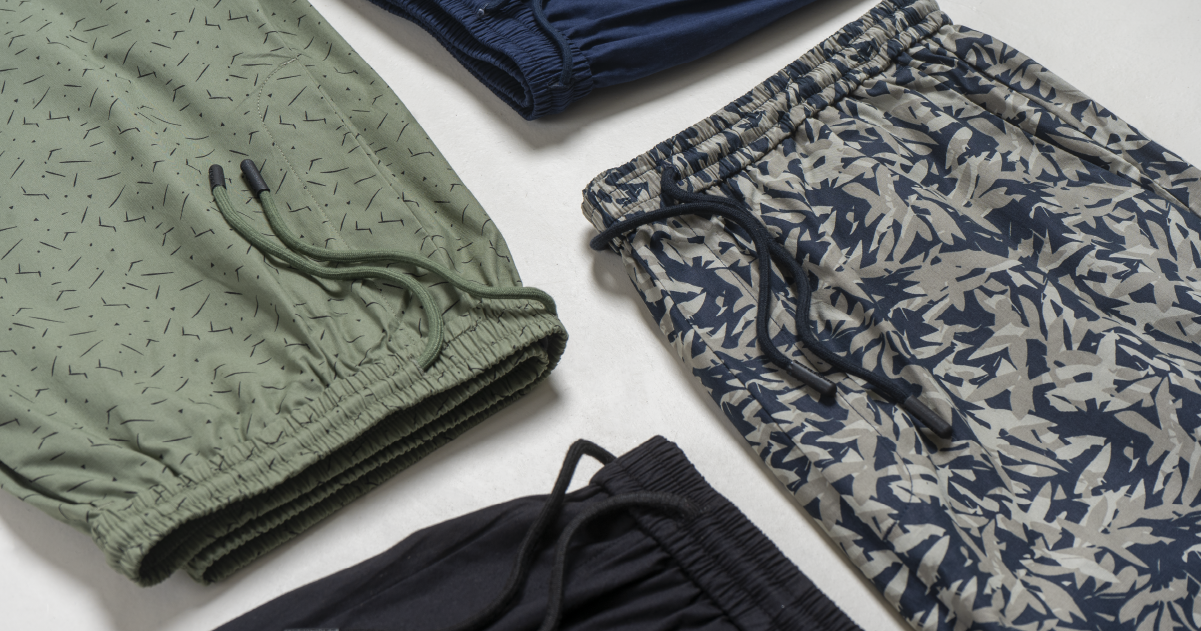 The sun-drenched beaches and shimmering blue waters await your arrival, signaling the arrival of an eagerly anticipated beach vacation. As you prepare to bask in the sun and savor the refreshing ocean breeze, it's essential to curate a stylish and comfortable wardrobe. Printed shorts for men are a versatile and trendy choice for beachwear. In this article, we will delve into five style hacks that will help you rock your beach vacation look with confidence, while making a fashion statement with your printed shorts.
Choose the Right Print :
The selection of the perfect print plays a crucial role in crafting your beach-ready style. Embrace the tropical ambiance by opting for vibrant floral prints or palm tree patterns. These designs instantly evoke the spirit of a beach getaway and infuse your look with a playful and carefree vibe. If you prefer a more understated aesthetic, explore abstract or geometric prints in soothing colors. These patterns exude sophistication while maintaining a laid-back feel, ideal for a beach vacation.
The Perfect Pairing :
To achieve a balanced and cohesive ensemble, pair your printed shorts with solid-colored basics. Opt for classic white or neutral-colored t-shirts, Tank Tops, or lightweight linen shirts. This combination allows your printed shorts to take center stage while providing a clean and polished appearance. For an elevated outfit, consider a solid-colored polo shirt or a button-down in a complementary shade, adding a touch of refinement to your beach look.
While printed shorts add a vibrant element to your beach look, it's important to ensure they harmonize with the rest of your outfit. Experiment with color coordination by selecting tops and accessories that complement or accentuate the colors in your shorts. For example, if your printed shorts feature shades of blue, pair them with a white or navy top for a classic and cohesive look. Alternatively, you can choose complementary colors on the color wheel to create a striking contrast. Don't be afraid to play with colors and have fun with your beach vacation wardrobe.
Experiment with Layering :
Layering isn't limited to cooler weather; it can also enhance your beach vacation style. On hot days, throw on a lightweight and breathable linen or cotton shirt over your t-shirt, leaving it unbuttoned or tied at the waist for a relaxed and effortless look. This layering technique adds visual interest and provides protection from the sun while keeping you cool and comfortable.
For cooler evenings or leisurely beach strolls, pair your printed shorts with a lightweight sweater or a chambray shirt. This combination strikes the perfect balance between style and functionality, ensuring you're prepared for any weather changes while maintaining your beachy aesthetic. Experiment with different textures and colors to add depth and dimension to your outfit.
Pay Attention to Footwear :
Selecting the right footwear is crucial for completing your beach look. Opt for comfortable yet stylish options such as flip-flops or sandals. Choose designs that complement the colors and patterns of your printed shorts. For a more refined appearance, consider leather sandals or boat shoes in neutral tones. These versatile footwear choices effortlessly transition from the beach to the bar, allowing you to make a seamless style statement wherever you go. Don't forget to pack a pair of lightweight sneakers for any active beach activities you may engage in, such as beach volleyball or morning runs along the shore.
Accessorize with Confidence:
No beach vacation outfit is complete without the right accessories. Elevate your ensemble by adding carefully selected items that reflect your personal style and add a touch of flair to your outfit. Shield yourself from the sun with a stylish wide-brimmed hat that complements your printed shorts. Invest in a quality pair of sunglasses that not only protect your eyes but also enhance your overall aesthetic. Choose frames that suit your face shape and complement the vibe of your printed shorts.
To complete your beach-ready style, consider adding bracelets, a casual wristwatch, or a beaded necklace. These small details add personality and charm, elevating your overall look and making you stand out on the sandy shores.
No matter what style hacks you follow or how well-coordinated your outfit is, the most important element of your beach vacation look is confidence. Wear your printed shorts with pride and carry yourself with poise. Embrace your personal style and let your inner confidence shine through. When you feel good, it radiates in your appearance and leaves a lasting impression.
By incorporating these five style hacks, you'll be well-equipped to rock your beach vacation with confidence and make a fashion statement with your printed shorts. From selecting the perfect print and pairing with solid-colored basics to experimenting with layering, paying attention to footwear, and accessorizing thoughtfully, you'll effortlessly capture the essence of beach style. Embrace your individuality and showcase your fashion prowess as you soak up the sun, walk along the sandy shores, and create unforgettable memories in your printed shorts.
********