Three Looks To Get Comfortable Dancing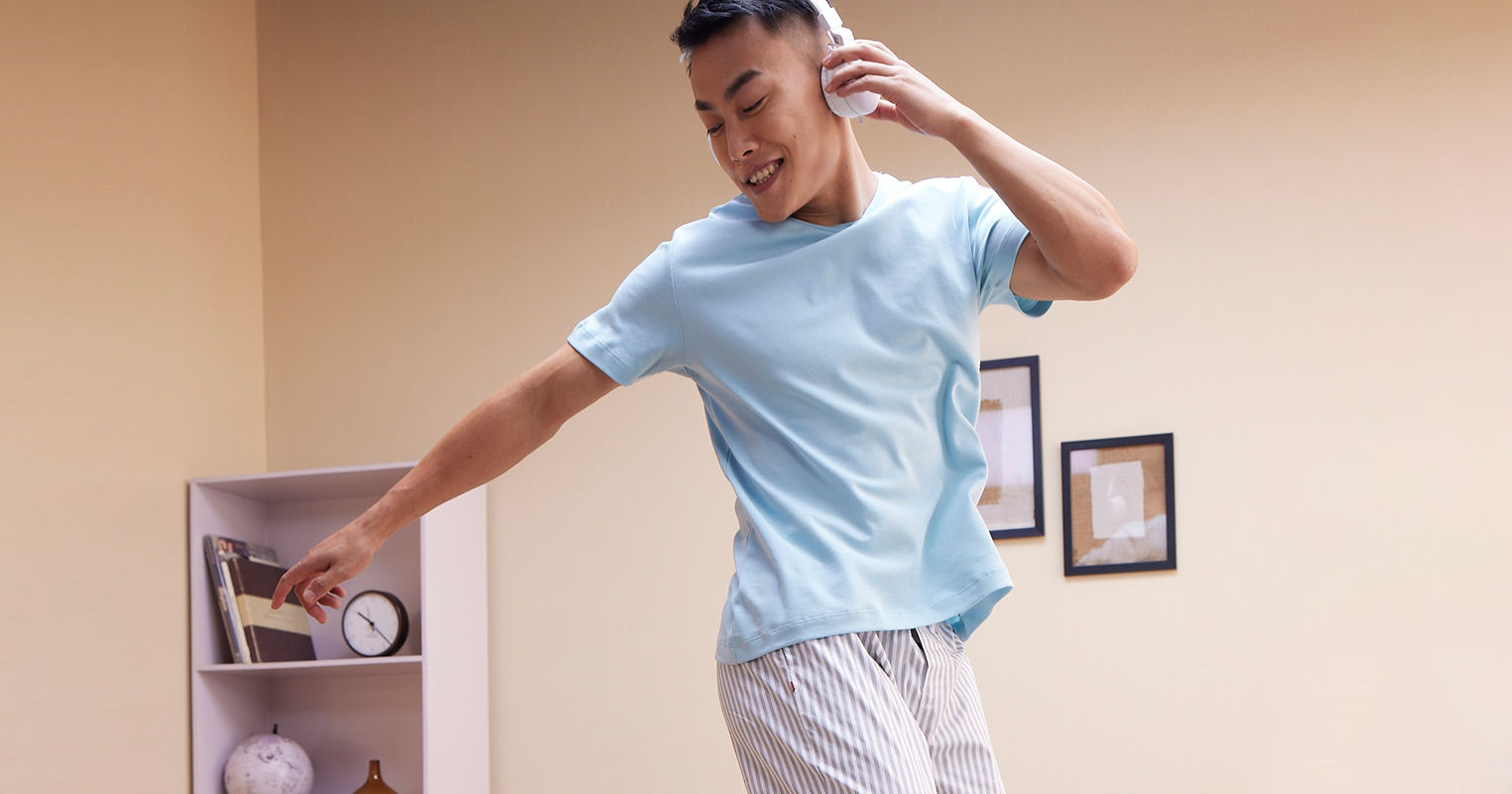 Men, what's the deal with us and dancing? Maybe it's the years of masculine conditioning, or maybe it's just a lack of motivation, but there's definitely something holding us back when it comes to hitting the dance floor. Dancing just doesn't come naturally to us.
In a 2017 survey conducted by the BBC, three-quarters of men reported that they have never danced, or barely danced. Granted, this is in the UK, but you can observe this anywhere in the world. Just have a look around on the dance floor. While women are more comfortable moving and expressing themselves, men are shy and recalcitrant to be the first movers.
Remember you and your sister as 10-year-olds – you were conveniently enrolled for football coaching classes, and your sister for classical dance training. All because as men, we're often told to maintain a strong and masculine image at all times. Maybe it's because of that guy at the dance floor back in college who said – "Dude how do you move like that man!", or maybe it's because of all the body image issues about the belly flops that move as you move.
And this is exactly the change that DaMENSCH tried to bring this International Dance Day with its video – Da Man Dance. With more than 1 million views on YouTube, the video comes with a single message – "Man, get comfortable dancing!".
With all the buzz around the topic, here are a few classic DaMENSCH looks that will certainly help you get comfortable on the dance floor:
Look #1 The hip hopper
Ingredients: DaMENSCH Full Sleeve T-Shirt, Constant Joggers
Hip-hop dancing is one of the most recognizable styles of dance, rooted in the African-American hip-hop movement. Known for its loud, pulsating beats and hard hitting lyrics, hip hop has become the defining music genre of the twenty first century. An oft-overlooked aspect of the movement is its rich history of street dancing. The hip-hop look is crucial to pulling off this dancing style.
If you're a fan of oversized t-shirts and casuals, this is the look for you. Start with a DaMENSCH full sleeve t-shirt. Get a version which is one or two sizes larges than your regular look. DaMENSCH casual t-shirts are made from 100% sustainably sourced cotton from the Deccan region. They are ideal for hot summer weather, because cotton is a naturally airy and moisture-wicking fabric. You could also go for the the constant version of this t-shirt, which comes with a 500 day warranty and is made from world class supima cotton.
Pair this with DaMENSCH constant joggers. These guys are made to make you comfortable and stylish whether you're in the office, gym or just chilling at home. In other words, they straddle the line between casual and formal expertly. Together, they make an excellent look if you're into hip-hop dancing.
Look #2 The Cool, But Casual
Ingredients: DaMENSCH Freedom 4-Way Stretch Chino Shorts, Polo T-Shirt
Are you the kind of guy who loves dancing at home, but feels too shy to dance at a party? First of all, we totally understand how you feel. Here's the thing - you actually have nothing to be fearful of. You don't need to be good at dancing to dance. Do you need to be good at football to start playing football? If the pre-requisite for doing anything was to be good at said thing to begin with, people would never do anything. All of us would be holed up at home wasting away in a state of perpetual anxiety. That's a Catch-22. So save yourself the trouble and just move, man! We'll see about the rest later.
So in case that inspires you to move: try this look! Start with the DaMENSCH Polo T-shirt. A fantastic addition to your casual wardrobe, the DaMENSCH Polo T-shirt is totally sustainable, made from Coolmax Eco Fibre, which itself is constituted of 100% recycled plastic. In addition to being sustainable, it is also an excellent casual t-shirt that you can wear in the summer due to its thermoregulating properties. Pair this with the freedom 4-way stretch chino shorts, which are made from a nylon and spandex blend, with an elasticated waistband that will stretch like mozzarella cheese. You know what that means? Unlimited movement! Go wild on the dancefloor in this outfit that will both keep you cool and let you do all the crazy moves that you have in your locker without worrying about rips and tears. It helps that it looks pretty cool too!
Look #3 Living room dancer
Ingredients: DaMENSCH Ultra-Light Breeeze Boxer Shorts, Constant T-Shirt
People don't care about you, man. It's true. Everyone on the dance floor is working through their own unique kaleidoscope of emotions, ranging from anxiety to euphoria. Everyone is there for the same reason, to shake a leg and have fun (theoretically). Even if, for the sake of argument, someone does judge you, you can be damn sure they're having less fun than you. Because dancing and judging can't happen at the same time.
But let's say you're still a little afraid of judgment… just dance at home! Just put on your favorite jams on full blast in your living room and dance like (literally) nobody is watching. Of course, we have a comfortable look for this scenario too. Start with DaMENSCH Constant T-shirt. Made from ultra-comfortable and durable supima cotton, this t-shirt is in the upper echelon of comfortable t-shirts. It even comes with a 500 day warranty! Pair this with a DaMENSCH classic, the Breeeze ultra-light boxer shorts. Stay comfy, breezy and build a chill vibe for yourself to jam out like you're the star of the next Step Up movie.